Ymir Ski Touring Lodge

View Powder Destinations in a larger map
The Ymir Ski Touring Lodge is located just around tree line at 6,200 ft with easy access to a wide variety of bowls and tree skiing. 1000 ft of alpine bowls above the lodge and 1,000 ft below the lodge of great tree skiing with terrain and tours for all levels of skiers. Safe terrain around the lodge and progressively more advanced terrain as you explore further afield.
Available for groups of 2 up to exclusive rental for groups of 12 -16 in 8 private rooms double occupancy with queen/single bunkbeds and 1 room with 2 bunkbeds.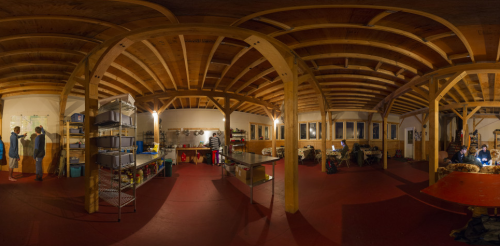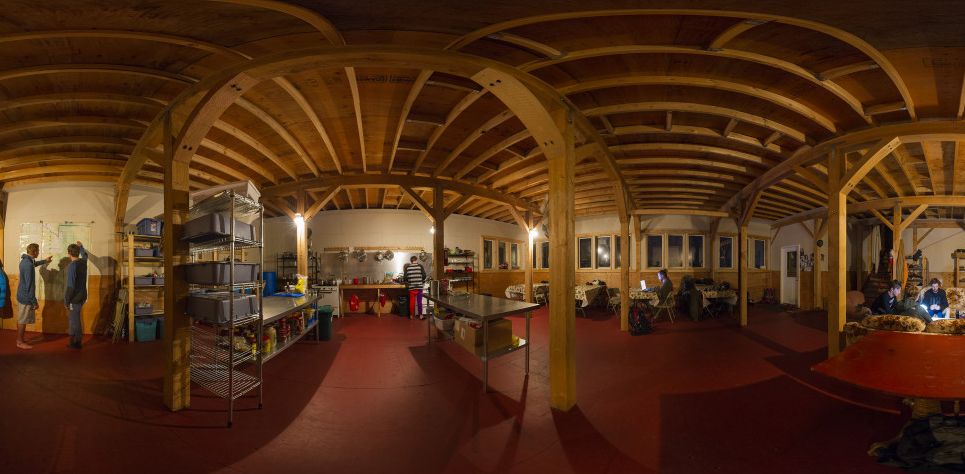 Huge Kitchen, Dining Room and Lounge area heated by wood fireplace with beautiful post and beam 10 ft ceilings on the main floor.LAN_5502
The Lodge is supplied with linen/duvets. No need for sleeping bags. Kitchen is large and can easily handle to large mixed groups. stocked with basic spices, pots, plates, cutlery, coffee pots, two full size 4 burner propane stove with ovens. Dish racks, dish clothes etc.,composting toilets inside the lodge with toilet paper. Sauna.
Hut custodian on site to assist with communication, equipment, orientation, water, shovelling, dishes, lodge cleanliness etc. Daily Avalanche and Weather bulletin.
Communication – satellite phone. Hand held radios available to communicate back to the lodge during the day.
Recommend catered trips featuring breakfast ( french toast, eggs, sausages, porridge, pancakes, breakfast burritos, coffee/tea, orange juice etc. ), lunch is self-prepared from our extensive lunch table ( bagels, bread, spreads, meats, cheeses and fruits ). Dinner includes appetizer when you get in from skiing, soup and/or salad, main course ( roast with potatoes and vegies, salmon with rice and vegies, enchiladas ) and deserts.
Catering and Guiding services available.
Maps: 82F 6 NELSON or online map under TERRAIN
GPS: N49 23.858 W117 06.379
Elevation 1920m or 6,200 ft.