Powder Tools
The Powder checklist…What gear do you require for powder?
"Well, first you need a pair of fat skis – a minimum of 100mm under foot," explains Dan Savage, Powder Canada editor. "Skis do not need to be shorter, but you may want a softer flex and definitely a powder rocker." Basically, fatter skis offer superior float which enables easier turning and speed control.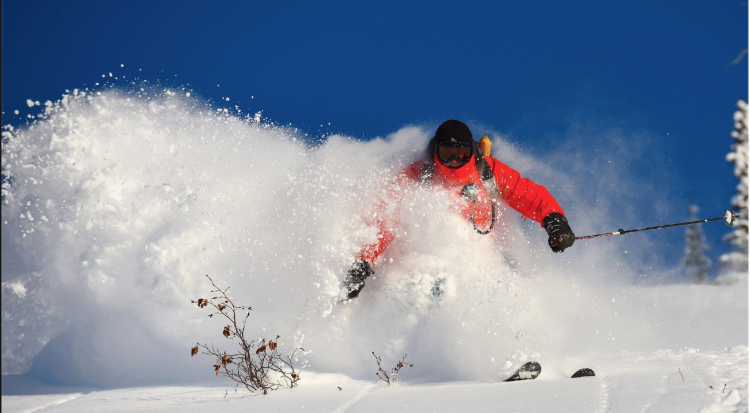 Savage also notes that a common occurrence with skiers from non-powder locations is they tend to ride in stiffer boots. Because of the soft snow conditions, a softer boot will enable better balance. "I also recommend that people invest in a custon set of orthopedic footbeds," says Savage. "It's all about balance and your feet."
Snowboards have always been excellent powder tools because they float well and fortunately for powder skiers, ski companies took notice and have been designing skis to ride like snowboards!
Powder skiing also means skiing in flat light and precipitation, causing your goggles to malfunction–especially when you crash! "People need modern double-lens construction goggles with effective venting systems and carry cleaning cloths," says Savage. "For lens I recommend an polarized lenses that block light without darkening your view and providing ample contrast in low light conditions."
With cat and heli operations modern safety equipment will be provided and the guides will ensure your safety. Backcountry or slack-country skiing is a different experience, you're on your own. "The rule is; without proper education, experience, and equipment–stay out of the backcountry" says Savage.