Valhalla Mountain Touring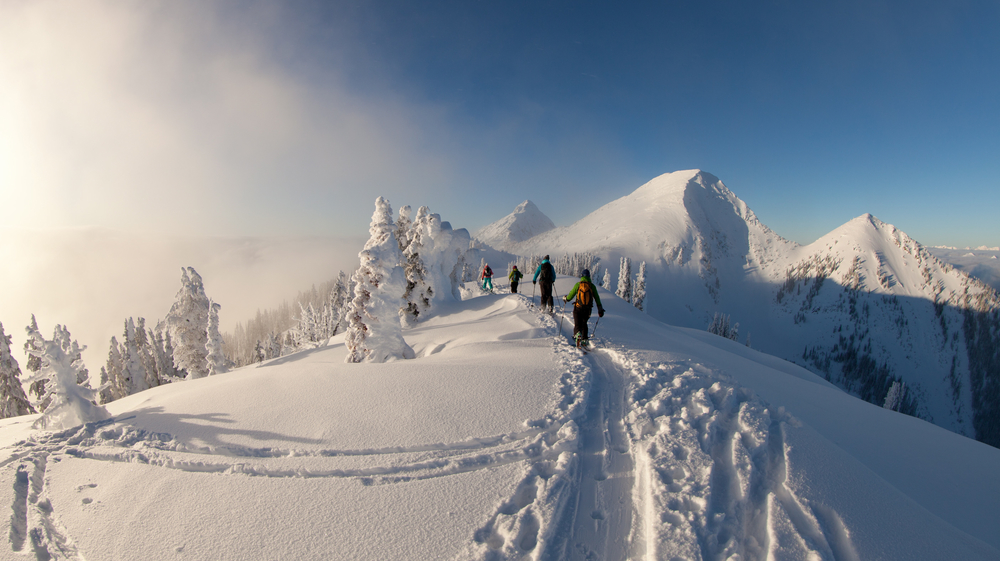 View Powder Destinations in a larger map
Valhalla Mountain Touring is located in the heart of the Selkirk Mountains, just north of Valhalla Park, the ideal mix of temperature, snowfall and mountains create some of the best skiing and riding on earth.
Alpine skiers, telemarkers and snowboarders all agree that you will have an amazing powder skiing experience at Valhalla Mountain Touring.
With moderate winter temperatures and abundant winter snowfall, you can expect 3 meter snow depths by mid-winter. 40 square km (25 square miles) of alpine bowls, glades and chutes is just a skin track away from the lodge, allowing you to venture someplace new every day of your trip.
The peaks and ridges soar to 8,500′ providing for continuous descents of over 2,000′ back down to the lodge at 5,800′. Beginners, intermediates and experts will find plenty of terrain to keep busy.
Ideal for families, clubs or individuals.

Lodge Details
Service options: Catered, Guided, Self-catered, Self-guided
Access by: Snowcat
Accommodation type: Double
Amenities at Valhalla Mountain Touring: Drying area, Electricity, Indoor Toilets, Maps, Running water, Satellite, radio or cell phone service, Sauna, Swag, Wood heat