Nelson Avalanche Claims Second Victim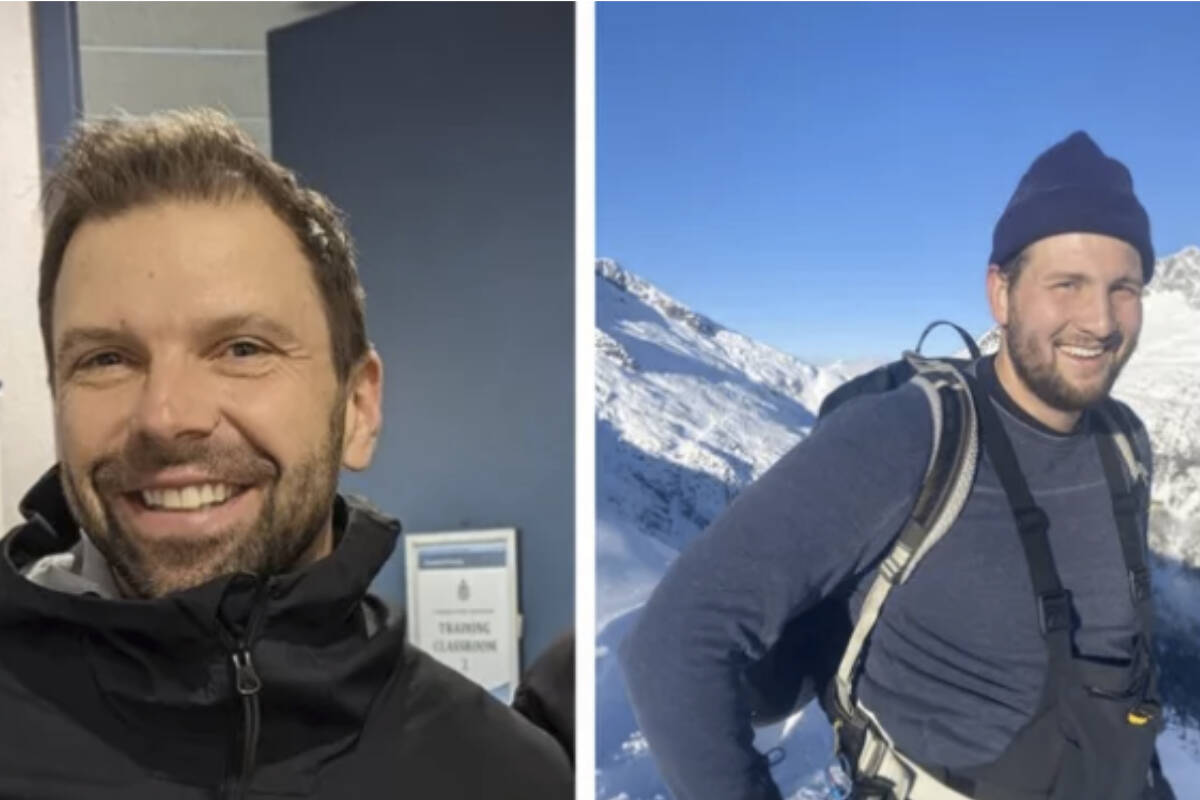 Unfortunate news has been released that Const. Mathieu Nolet passed away in hospital from his injuries sustained in the avalanche.
An online fundraiser has been set up for the family of Nelson Const. Wade Tittemore (left), who died in an avalanche on Jan. 9, as well as Const. Mathieu Nolet (right) who passed away on Jan. 21 from internal injuries.
The goal is to raise $100,000 for Const. Nolet and the family of Const. Tittemore. Make donations here.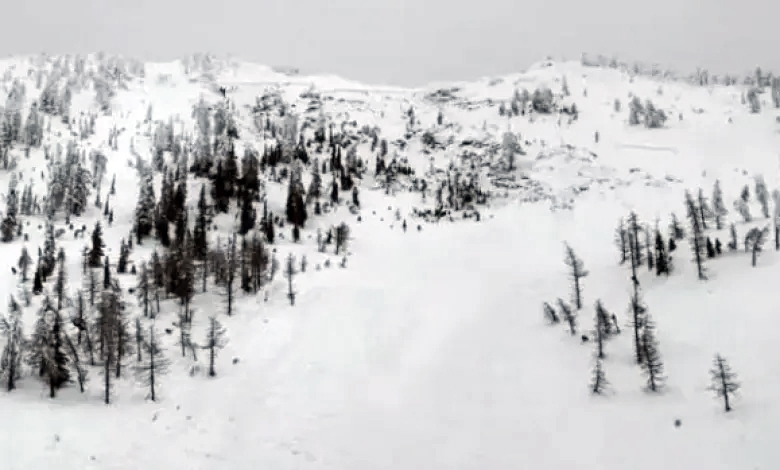 Tittemore and Nolet were skiing near Empire Cabin, northwest of Kaslo, when the avalanche struck around noon Monday, sweeping the men away in a "bowl-like area," NPD chief Donovan Fisher said.
Both officers were experienced backcountry skiers who had avalanche training and were carrying safety equipment. Spokespeople with Nelson and Kaslo's search and rescue teams said the officers had used snowmobiles to access Empire Cabin near Kaslo, then ski toured to the mountain Jardine SE3 where the avalanche occurred Monday morning.
They were discovered by four people who had been staying at the cabin and came upon the scene. Fisher said Nolet, who he spoke with Tuesday morning, remembered being swept into a tree. He was rescued by keeping his arm above the snow line, but Tittemore was found buried two metres deep further down the runout zone.
Avalanche Canada rated the slide that caught officers as a size 3 – large enough to destroy cars or small buildings. "Everywhere in British Columbia, every slope is suspect right now," said Grant Helgeson, a senior forecaster at Avalanche Canada.
"It wasn't like a super dangerous gnarly track," said Helgeson. "Too often when you think of avalanche deaths, you think of big risk takers, and those people out there didn't do that."
He says the problem was the "very dangerous," unpredictable snowpack. "Right now it's really a house of cards," he said. "It's really hard to trust anything."
Avalanche Canada said in a post that some experts are comparing this year's snowpack to 2003, "which was one of the worst years for avalanche deaths on record."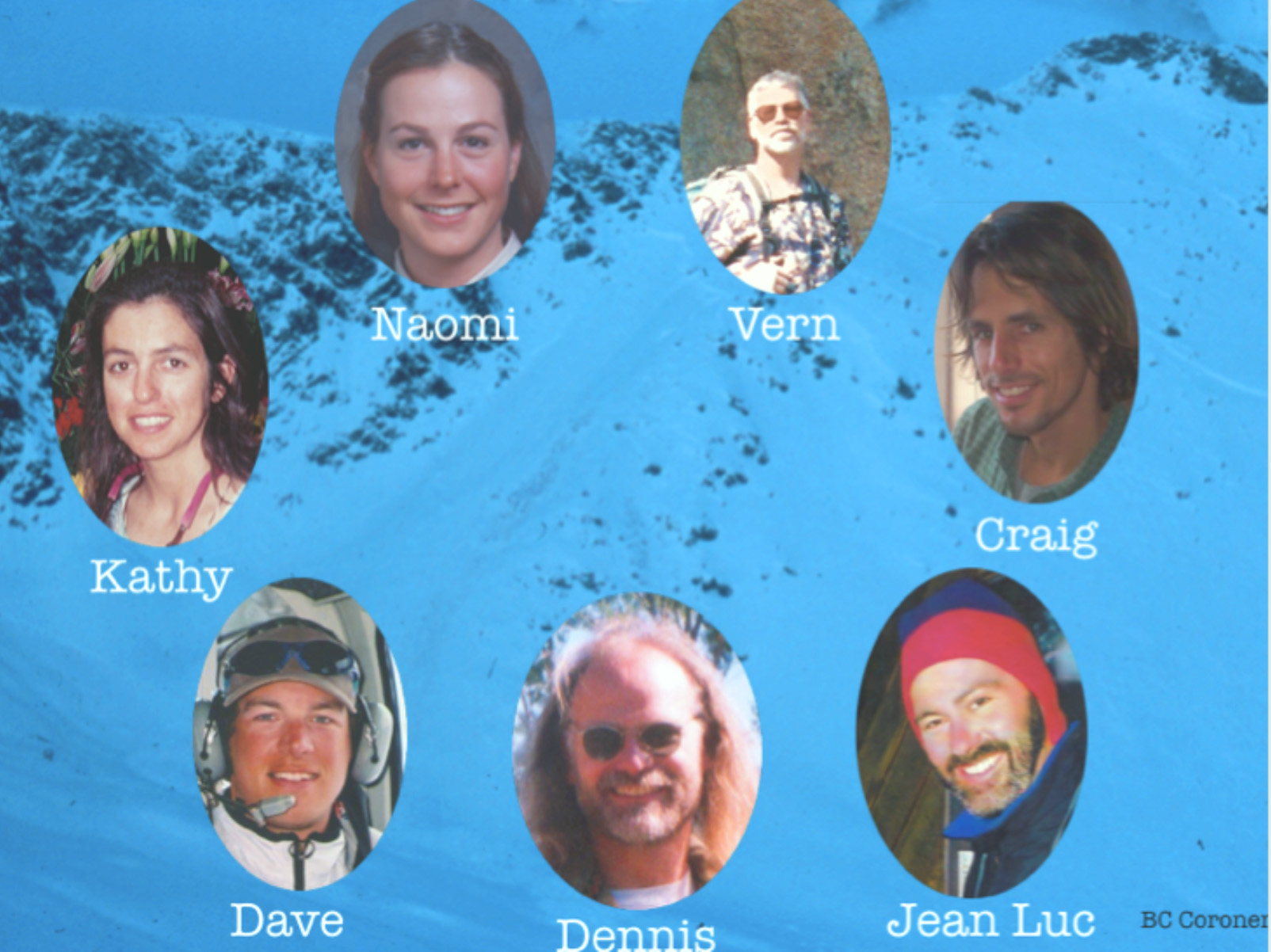 In January of that year, Craig Kelly, one of the top professional snowboarders of the time, was one of seven people to die in an avalanche on Durrand Glacier near Revelstoke. Read a first person account from Ken Wylie, a mountain guide who was buried and survived that avalanche.
Helgeson urges backcountry users to exercise more caution than normal and "choose conservative terrain."
"It's just time to relax and take a step back because we don't know exactly what the snowpack can do [of] as we saw yesterday," he said.
"Everywhere in British Columbia, every slope is suspect right now," said Grant Helgeson, a senior forecaster at Avalanche Canada.
Our condolences to Wade Tittemore's and Mathieu Nolet family and friends.
Be safe out there.