The Zincton Farm corrected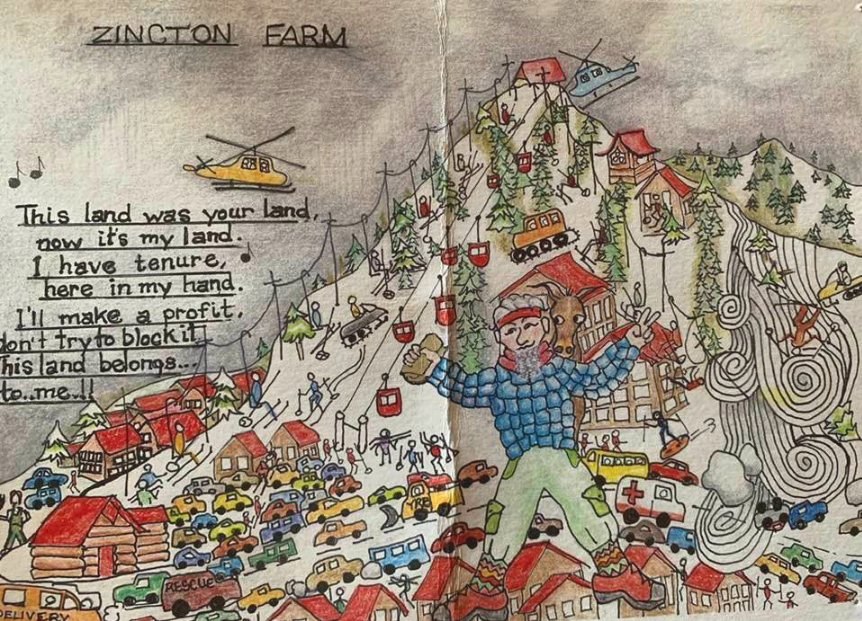 David Harley is the proponent for the proposed Zincton Resort and he responded to the above Zincton Farm postcard creation.
David wrote, "This poster is well done, love my new stylin' argyle socks! Great eye!"

And David posted a few required corrections to the content:
The Zincton tenure is actually just a 'lease'. 100% of this leased land will remain public land and completely intact – Zincton will never own any of it – ever! We don't want to own it! Instead, we want to protect it and clean it up for the future generations of all Nations so they can experience it as it should be, as it once was.
Skiing up from Highway31A will remain "no charge" – forever. 99% of the Goat Pass tenure land will remain untouched – see more detail in the CERG environmental review at Zincton.com. If approved for backcountry skiing, the old growth forests alongside Kane Creek and Goat Creek will get even bigger!Protection begins with the 60 year remediation of the badly contaminated Retallack Mining District – starting with in-depth studies by scientists to validate presumed wildlife counts and map their genetics, test best methods to remove or contain heavy metals, how to revitalize these dirty industrial lands so we can ensure wildlife migration and habitat is healthy. Have you been up above Retallack Village? It's a wreck. We'll need guidance from experts on this.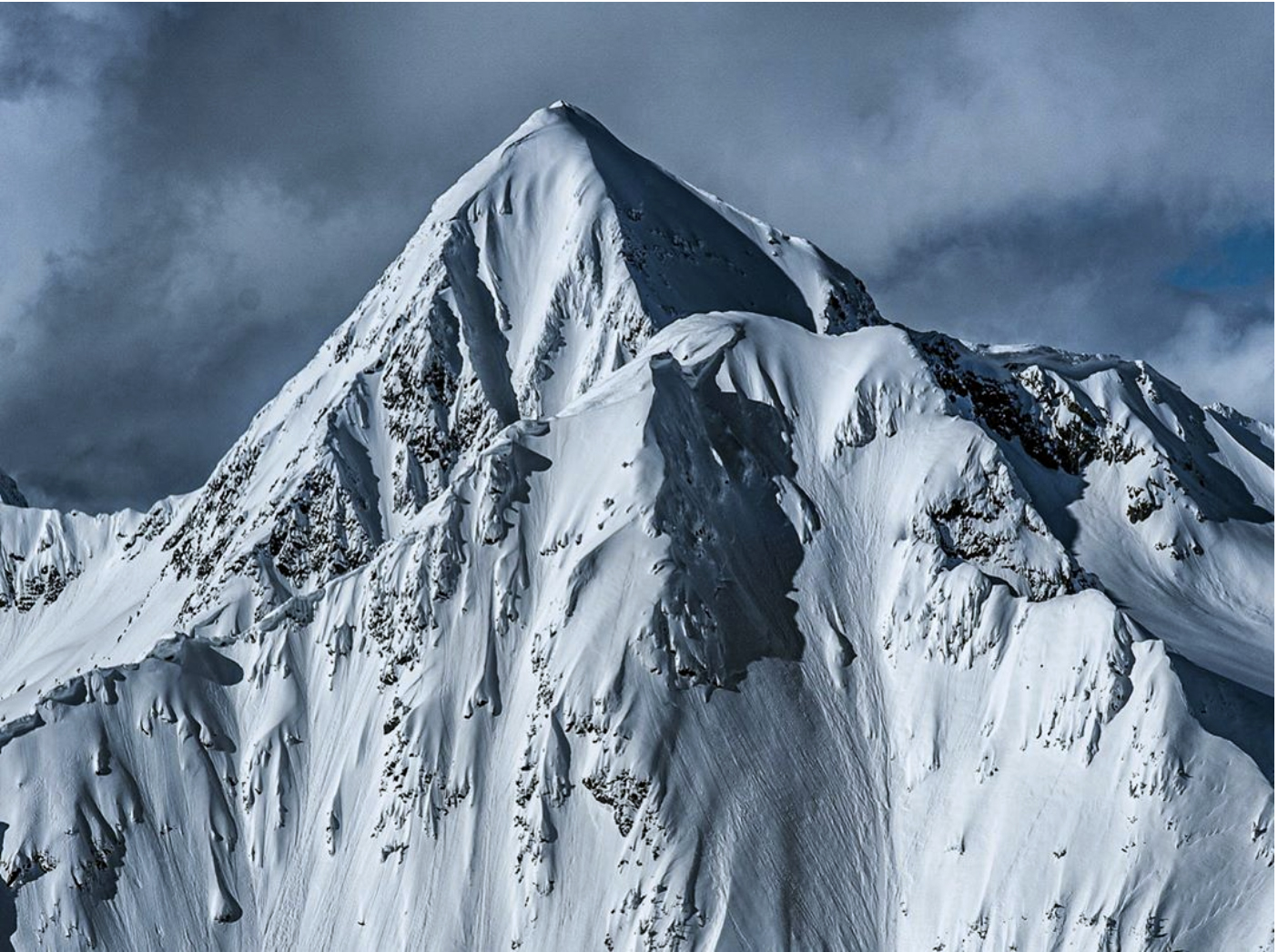 Way over at the far western end, near the turn off to Sandon, we actually DO own 1,027 acres – it's an old wood lot for the long-ago sawmills in Three Forks – of which about 45 hectares are flat enough to develop a small village and some homes and cabins. 4 of Zincton's proposed 6 lifts will be on private land. Almost all village development will be on this private land, virtually no development on public lands. Zincton's proposed infrastructure will be state-of-the-art – including full sewers – and meet or exceed all BC Gov rules and regulations. No buried Volvo or VW van septic systems favoured by many here in the Kootenays. Zincton will fill the reservoir during the spring flood to preserve water flows.
Zincton will be pristine! Powered by 'certified green' electricity from Silversmith in Sandon, plus our own solar farm on the Village rooftops at elevation, and still tied to BC Hydro just in case. We are part way through the design of the EVbuses – they're looking very cool. Zincton will open 'ClimateNeutral', and every resident, guest and skier will know Zincton is as close to carbon-zero living as humanity can be in the early 21st century.
Zincton replaces future logging and mining in Goat Pass with human-powered eco-tourism opportunities for locals, especially recreation and employment for the next generations. Dangerous levels of lead, arsenic and asbestos will be finally dealt with, slowly, after being ignored for 125 years – all funded by 1% of ski revenue. Isn't it time we rolled up our sleeves to clean this up? The downstream fisheries are counting on us, they've been poisoned for over a century.
Thanks for this opportunity to tell our story again. Love the artwork. If the artist wants to reach out, we could maybe screen it onto a tshirt – just like we did with the goat sticker. 'The goat' is selling really well, and I'm sure we could turn this one into a winner too – with a couple minor adjustments. For example, there will be no cars in Zincton Village, no above ground powerlines, and I've never worn a headband in my life! So 1970s.
One last inaccuracy. As the Village progresses, Zincton Farms land will quickly belong to the skiers and split boarders, snowshoers, ice climbers, hikers and mountain bikers who love living in a pristine, ClimateNeutral village in the mountains. Soon I will only own 1 mountain cabin. And the public tenure will still be public land – but protected and slowly getting cleaned up.
Let's plan to meet at the beacon-check access gate on London Ridge for the all-clear – then it's 4,000ft vertical rip down to the EVbus pickup on Highway31A – in bottomless Selkirk powder.
Powder Canada supports the Zincton Resort proposal, it sets an example for future community and environment ski resort stewardship. Go David go!