White Grizzly Cat Skiing

View Powder Destinations in a larger map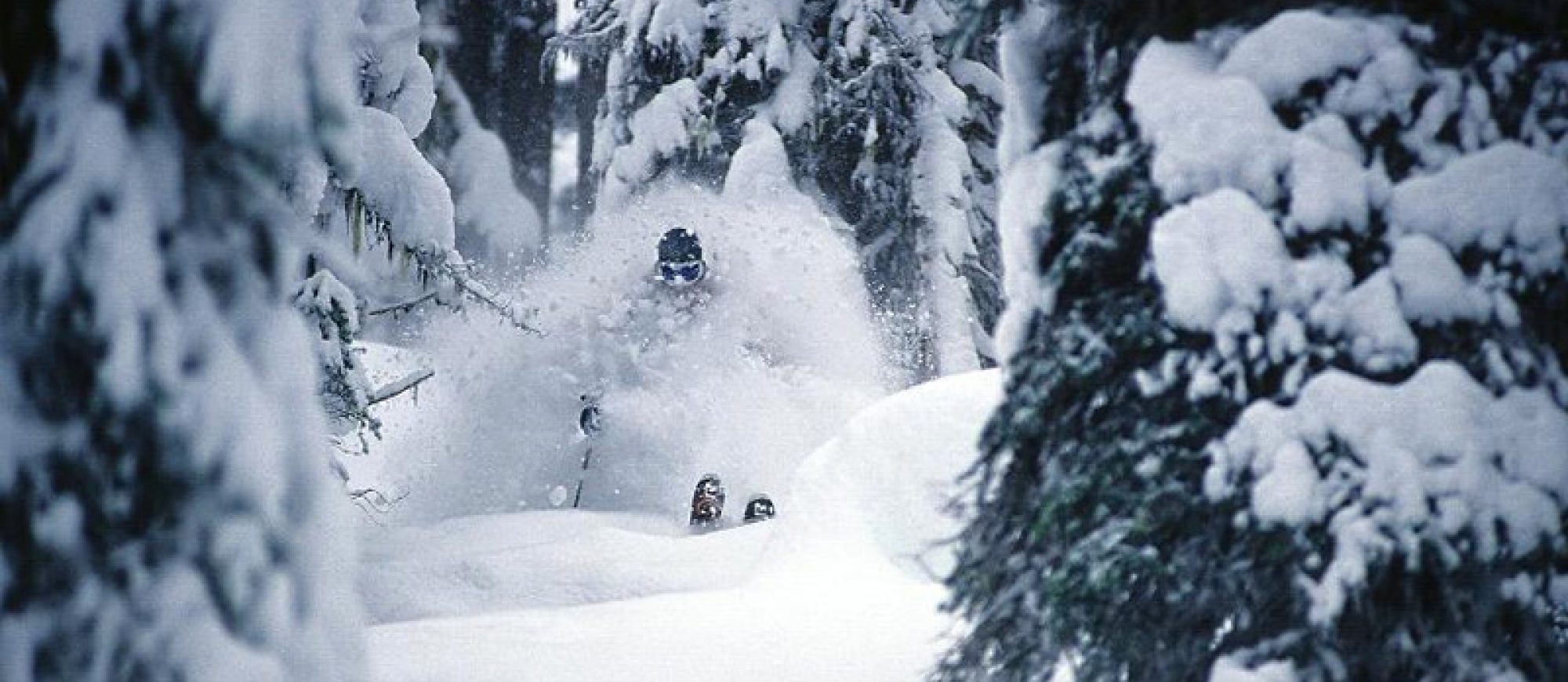 White Grizzly's focus is on steep terrain, as much as nature allows, while keeping the group safe on the mountain. Think 1000 metre (3200 foot) runs of 40 degrees!
The largely northeast facing mountain they ski is unnamed and is situated in the spectacular peaks and high snowfall Goat Range of the central Selkirk Mountains. There are now over 150 runs offering primarily north and east facing slopes that are protected from exposure to sun and wind. Most runs are huge: 1000 metres (3200 feet) long and they average six runs each day. The terrain has incredible variety with three massive alpine bowls, epic steep powder chutes and gladed fall line tree skiing and riding offering endless enjoyment. Above 50% of the terrain consists of steep tree runs.
Each day they convoy the short trip (20 kms/13 miles) along the majestic Lardeau River to the staging area. We then leave via snowcat from the valley bottom (550 metres/1800 feet above sea level), arriving at the top of our first run between 2250 and 2500 metres (around 8000 feet). We have an area of 25 square kilometres (11000 skiable acres). This represents more than the area of Whistler/Blackcomb combined for the exclusive use of their snowcat skiing clients! (12 people or less a day).