Canadian Mountain Holidays Heli-Skiing

View Powder Destinations in a larger map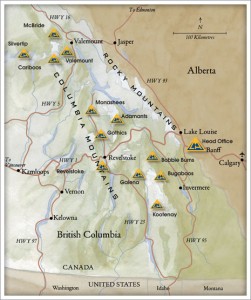 When you book a CMH Heli-Skiing package, prepare yourself for a mountain experience like no other. They have evolved over the past 50 years to become the world's largest heli-skiing operator with 11 heli-ski areas to Choose from!
.
CMH celebrates 45+ years of taking guests Heli-Skiing in the pristine British Columbia wilderness.
Over time, they've evolved our Heli-Ski & Heli-Board Program to offer more industry leading choices, and they continue to add new trips to their roster each year. From first-timers to experienced Heli Skiers, find the perfect trip.
Take Flight from John Eaves on Vimeo.
Make the most of your Heli Skiing Vacation – CMH offers a variety of 3 – 10 day trips, including:
• Powder Intro – Not used to deep powder? Look no further, CMH's Powder Introduction program is perfect for developing your Heli-Skiing skills.
• Small Group Heli-Skiing – Groups of five (+ guide) mean quicker lifts. Fun, fast and flexible Heli-Skiing! 4-, 5-, and 7-day options available.
• Steep Weeks – Join well-known mountain guide Dave Gauley as he seeks out the steepest terrain available to test your mettle in BC's mountains.
• Family Heli-Skiing Trips – Designed for families with 12-17 year old Heli-Skiing kids. Fun for the whole family!