Hilda Hut at Mount Hilda

View Powder Destinations in a larger map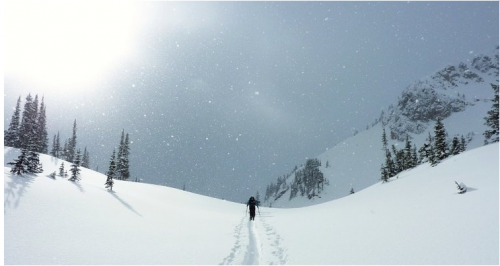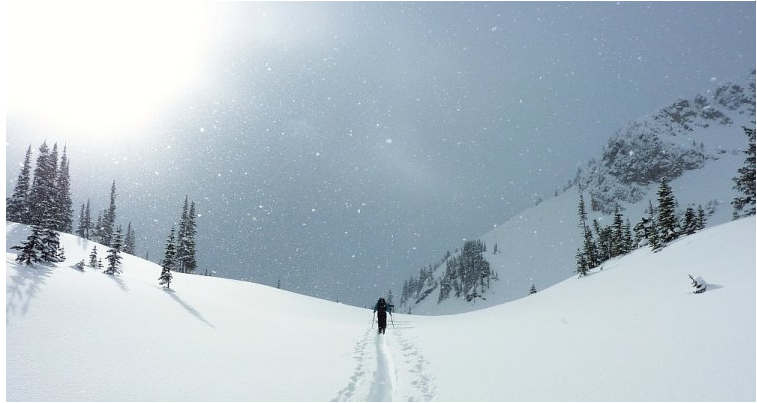 HILDA HUT is nestled in the big spruce forests beneath Mount Hilda, in the heart of the Valkyrs.
The Hut is a compact 3 stories and can accommodate 12 guests in 6 private rooms, with additional bedrooms for staff.
Standard features include AC power, internet access, and indoor plumbing.
Special features include a wood fired hot tub on the wrap-around covered deck! Does it get any better? It does! A sauna hut will be built this summer for a complete array of apres ski heat therapy!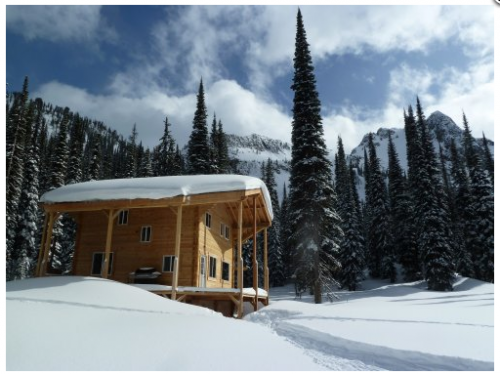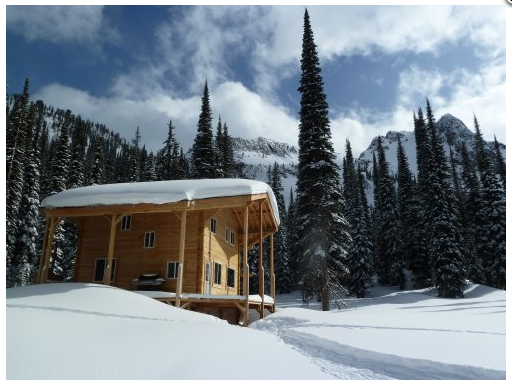 THE SKIING AT HILDA
Surrounded by 4 peaks over 8,000 ft Hilda Hut offers access to brand new terrain in the Valkyr Range.
There are 9 unique ski zones accessible from Hilda Hut.
From steep and challenging alpine drops to treed runs through old growth forests experienced backcountry skiers will be thrilled and challenged by the Hilda terrain.
There are numerous big mountain runs in the home basin and options for longer tours to access awesome skiing in other drainages.
One of the favorite destinations is Mnt. Lequereux- a three hour tour from the Hut. The Lequereux Outpost offers rustic overnight accommodation for multiday skiing in this zone.