Parks Mountain Safety Closures LIFTED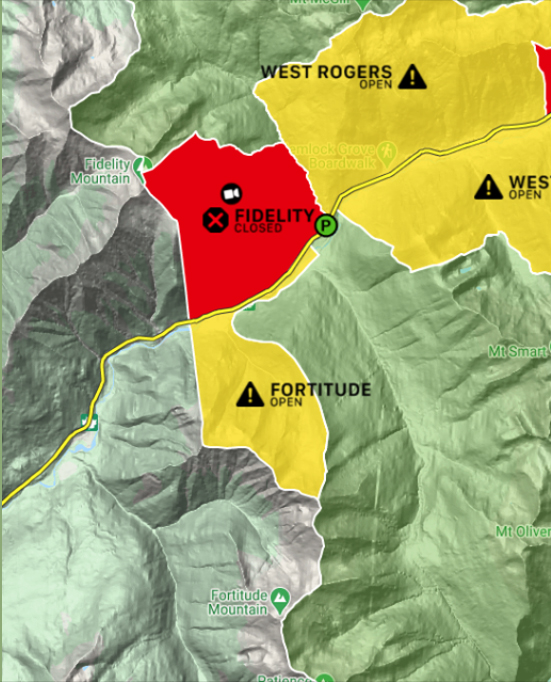 With new snow covering illegal tracks, Parks Canada has decided to lift the temporary restriction of the Flat Creek Designated Access Route and Fortitude Winter Restricted Area effective March 2, 2021.
Please remember: check which winter restricted areas are open daily.
Parks Canada, CP Rail and winter recreationists worked together to create Designated Access Routes, which allow backcountry users to reach additional winter terrain in Glacier National Park without compromising safety or trespassing on CP property.
Note that no bridge is available for foot travel across the Illecillewaet River. At times, a safe crossing may not be available for the Flat Creek Designated Access Route. Please use caution and choose a safe route.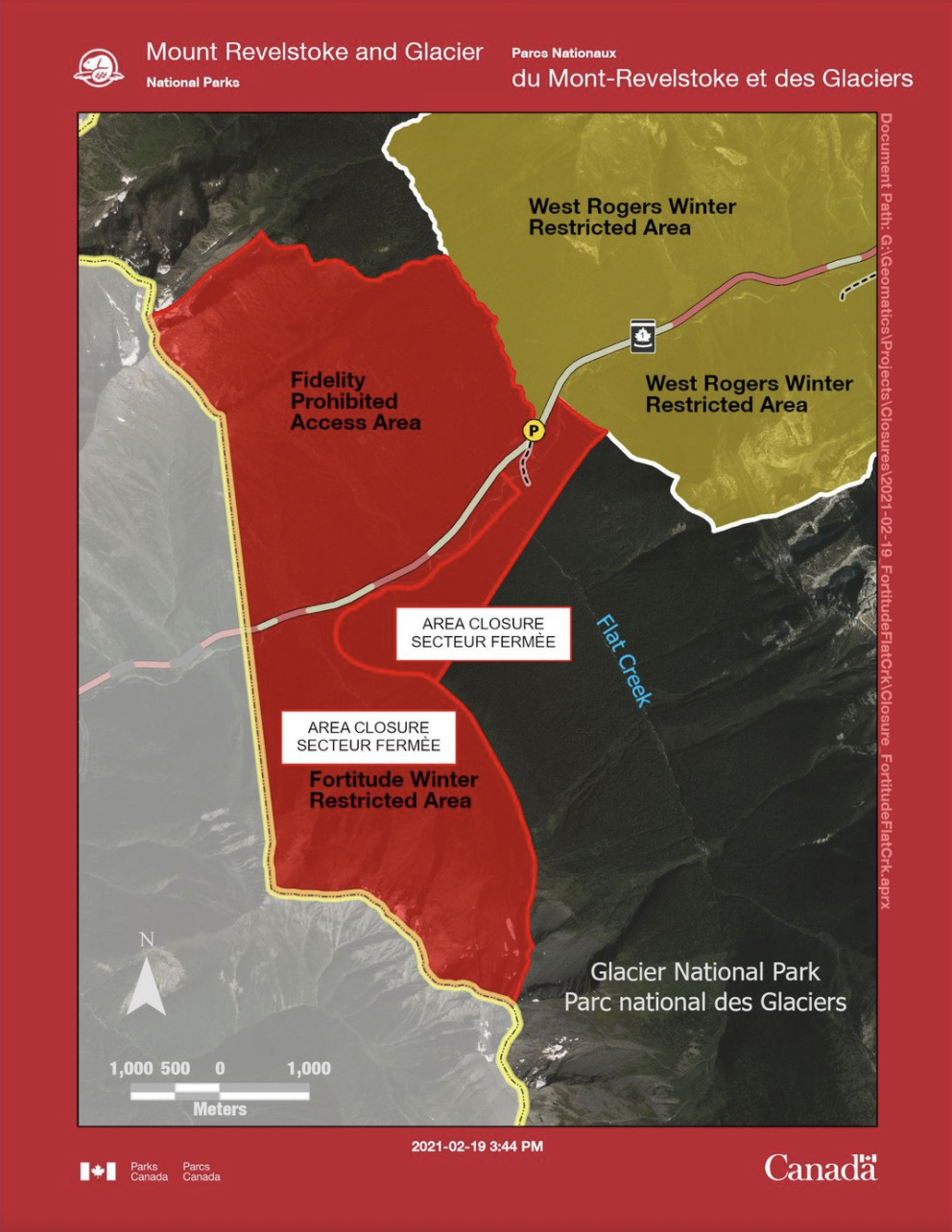 The Winter Permit System in Glacier National Park requires 100% compliance.
The Fortitude Winter Restricted Area and Flat Creek Designated Access Route, including access to Flat Creek Winter Unrestricted Area, are closed due to skiers trespassing on Canadian Pacific Property.
For safety and to prevent further trespass incidents, the area has been closed until further notice. It is dangerous and illegal to cross the railway tracks including on CP access roads. Further violations may lead to additional extended closures.
Note: this affects the exit from the Bonney traverse.