Rogers Pass Winter Permit System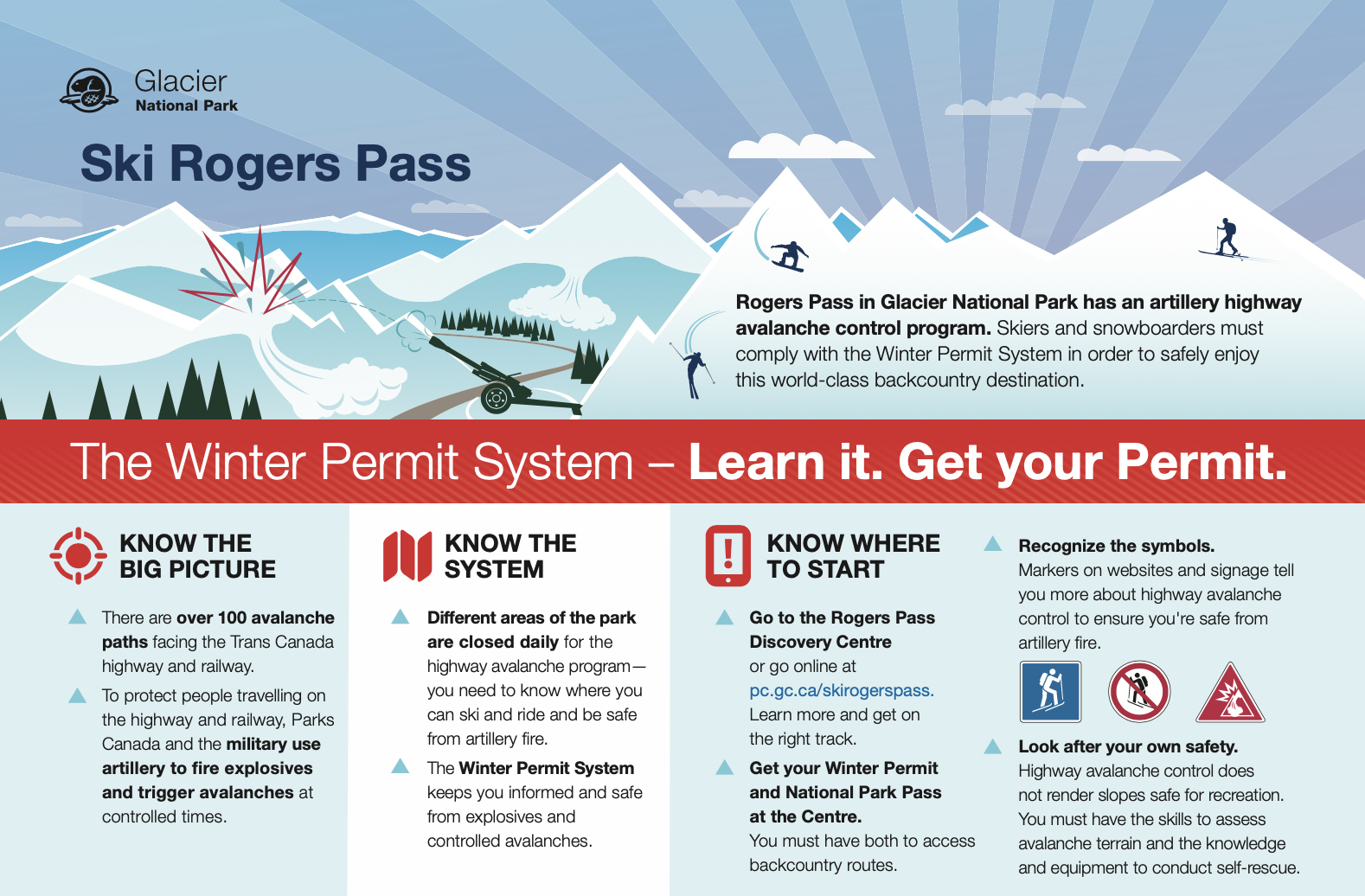 Planning to ski tour Rogers Pass this winter? You need to know about the Parks Canada Winter Permit System.
This year, plan ahead and get your Annual Winter Permit as visitor services in Rogers Pass will be limited and daily winter permits may not be available.
Apply online for your free digital Annual Winter Permit now: pc.gc.ca/skirogers
Visit www.pc.gc.ca/skirogerspass for up to date information on the Winter Permit System at Rogers Pass in Glacier National Park.
Rogers Pass in Glacier National Park is a popular backcountry ski touring destination with an average of 10 meters of snowfall a year. In Rogers Pass, explosive artillery fire is regularly used on mountain slopes to protect highway and railway traffic from natural avalanches. Parks Canada's Winter Permit System separates skiers from artillery fire and the resulting avalanches. All of the mountain slopes that face the Trans-Canada Highway and railway corridor are part of the Winter Permit System.