Parks Mountain Safety issues Warning to Poachers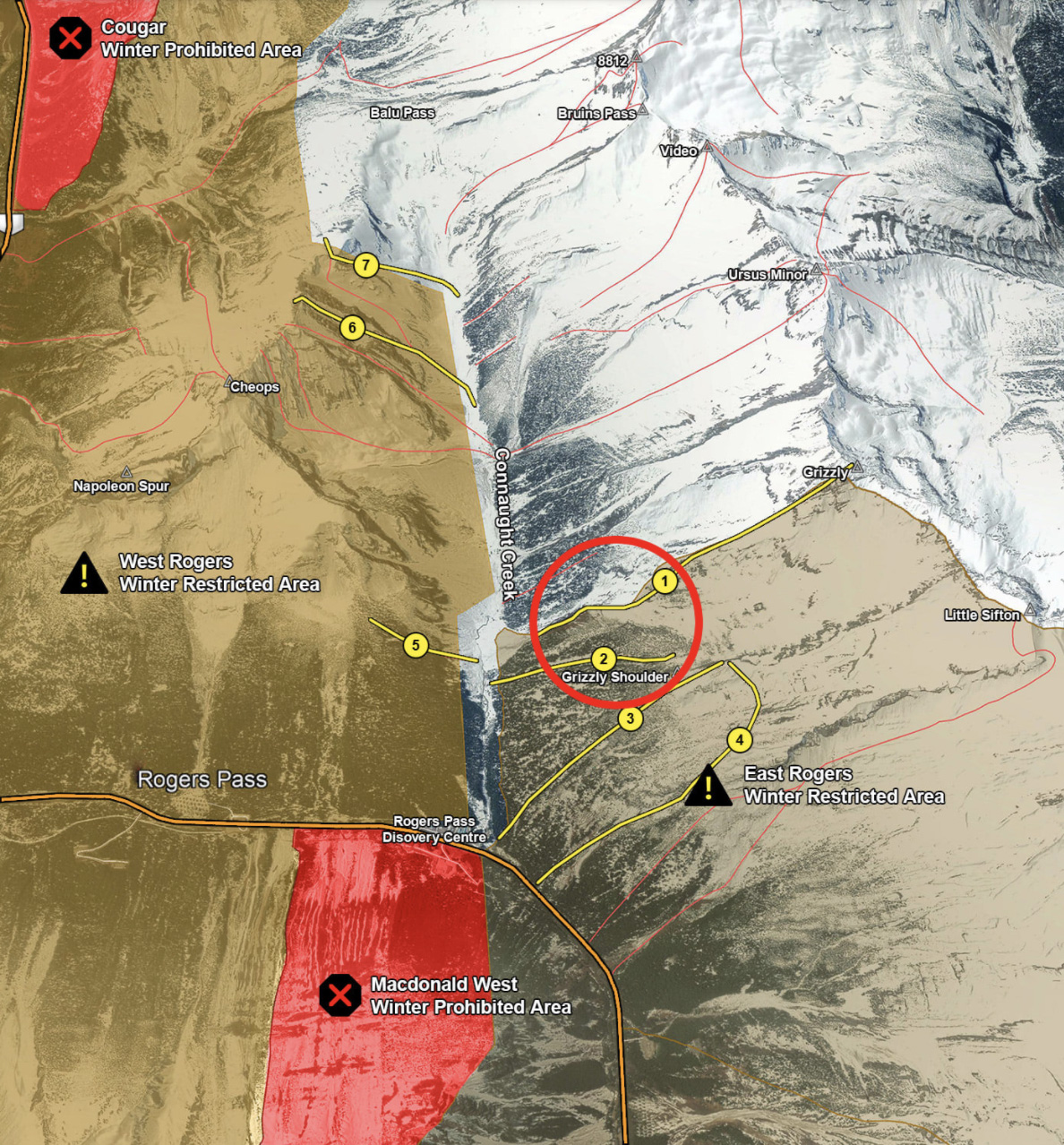 Parks Mountain Safety has issued its first warning to Rogers Pass backcountry users for poaching a closed Winter Restricted Area.
Poaching is illegal and in this situation, could negatively affect many people. Joey Vosburgh, ACMG splitboard guide, wrote, "Non compliance to the Winter Permit system threatens our access. If you can't follow the rules I fear for your life in these mountains. Knowing where you are on a map is crucial. Basic mountain skills. All the info is readily available. Don't ride in closed permit zones!!! Make sure you check what permits are open the morning of your tour. Simple!"
This is Parks Mountain Safety message:
"During the first avalanche control closure of the season, less than a week into the Winter Permit System, tracks were found entering a closed Winter Restricted Area from the unrestricted Connaught Creek area. Entering an area of the park that is closed for avalanche control, using live artillery, not only puts yourself and others at risk, it also puts the entire Winter Permit System at risk.
Winter Unrestricted Areas like Connaught Creek are kept open because this terrain is not affected by the highway avalanche control program. If these areas continue to be used to enter terrain, like Grizzly Shoulder, in closed Winter Restricted Areas, Parks Canada will consider closing Winter Unrestricted Areas during avalanche control."
Stop the poaching!