Powder Storm Advisory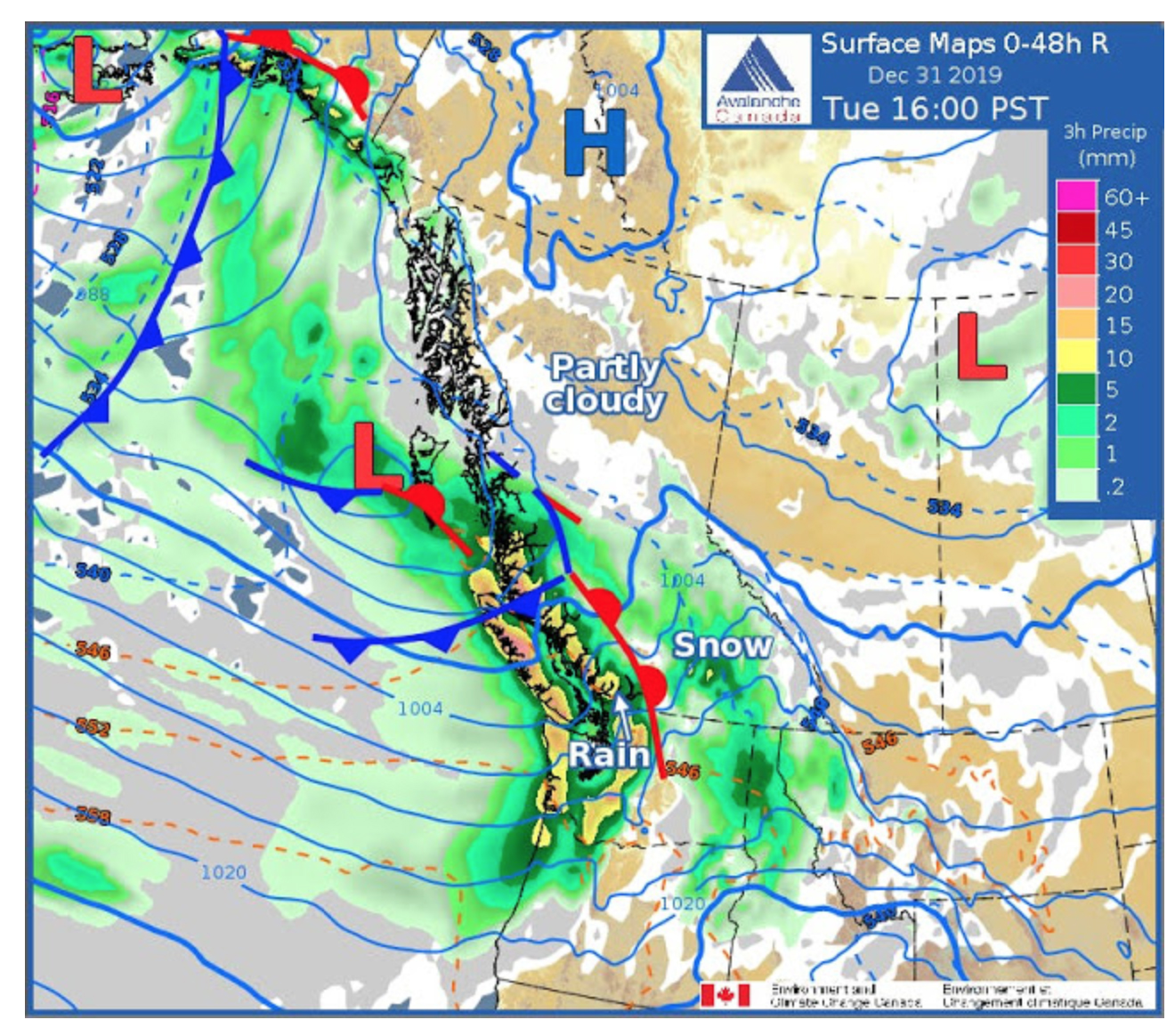 Be advised that a major powder cycle will be hitting Western Canada in the next 48 hours. This significant winter storm is predicted to drop 30-50 cms of snow beginning New Years eve. Heavy snow, strong winds and blowing snow will develop with heavy snowfall accumulations with snowfall tapering off late Wednesday as the system moves out of the mountains and weakens.
Excellent powder conditions will exist throughout the Coast Mountains, Kootenays, Cariboos, Rockies and the powder triangle zone. Resorts that are forecast to get dumped on include Whistler, Red, Whitewater, Revelstoke, Kicking Horse, Lake Louise, Fernie and Castle Mountain.
Environment Canada suggests that people consider postponing non-essential travel until the road conditions improve. Rapidly accumulating snow could make travel difficult over some locations. Visibility will be suddenly reduced to near zero at times in heavy and blowing snow.
Powder Canada suggests that Powder Chasers mobilize at the outset of the storm and be positioned for what could be the best powder of the season thus far!
The snowpack in Western Canada contains a dangerous weak layer and the weight of the new snow will add to the existing potential for large and destructive avalanches. Be sure to check Avalanche Canada's bulletin before making any plans.
Wax your skis and boards and make smart choices on where and who you share the storm with. Be safe, shred hard and Happy New Year!