Avalanche Canada: Very Dangerous
The storm's a comin and bringing danger! Heavy snow and/or rain, extreme winds, and rapid warming will lead to a widespread avalanche cycle. This is a great weekend to avoid avalanche terrain, very dangerous avalanche conditions exist from the Rockies to the Coast!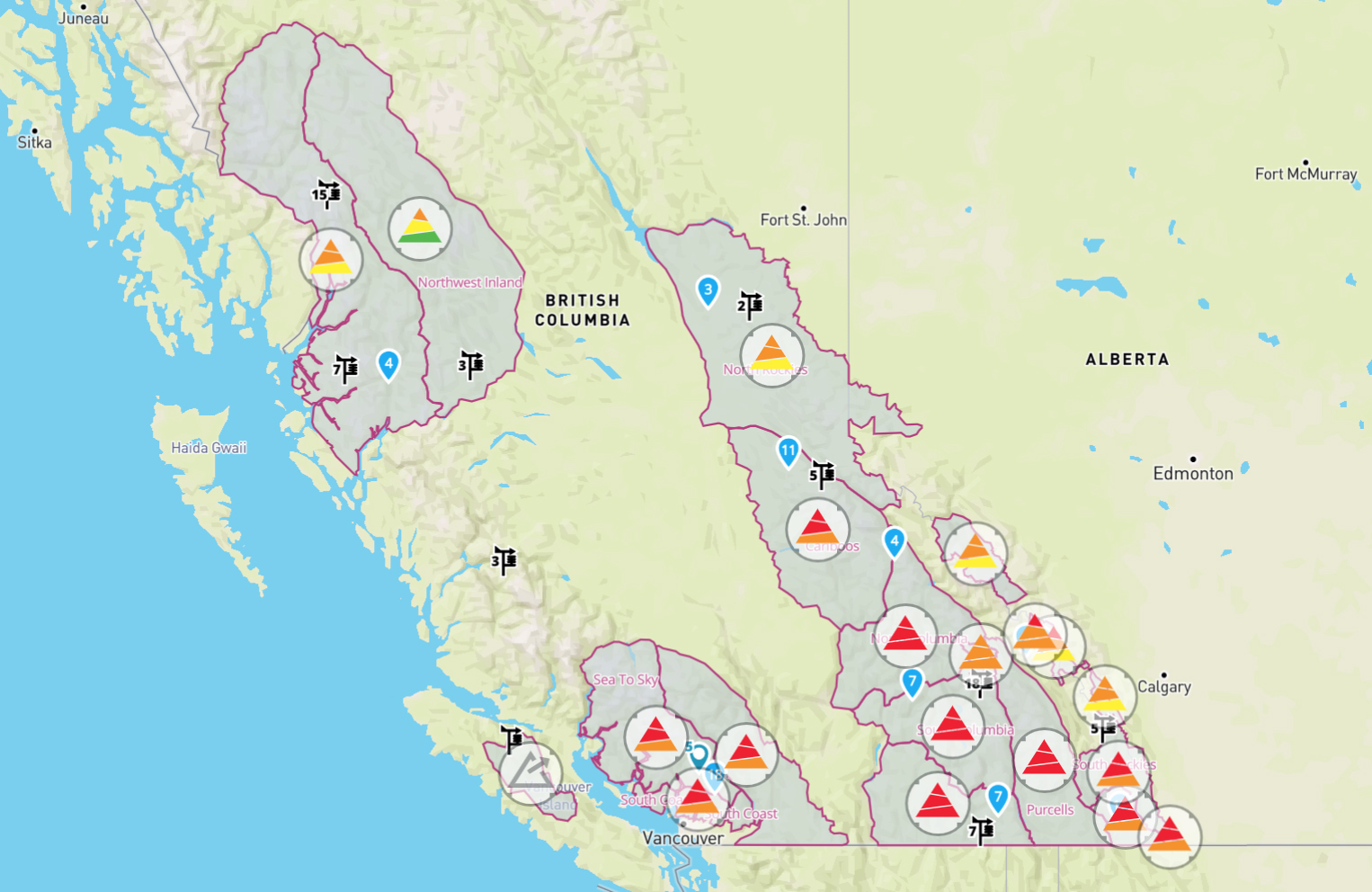 See Avalanche.ca here.
This is what Avalanche Canada published earlier today:
Southern BC and Alberta is about to get slammed by an intense "atmospheric river" bringing upwards of 60 cm of new snow on Friday and Saturday. Atmospheric rivers are concentrated bands of moisture that produce intense precipitation when they hit the rugged west coast of North America. This storm will have a significant impact on avalanche conditions in southern regions.
Southwest Coast: Currently sitting at 29% of normal snowpack (according to the BC Snow Survey), the southwest coast has an unusually thin and weak snowpack. The atmospheric river will cause widespread avalanche activity during the storm, and there's potential for the buried weak layers to pose a tricky problem after the storm as well.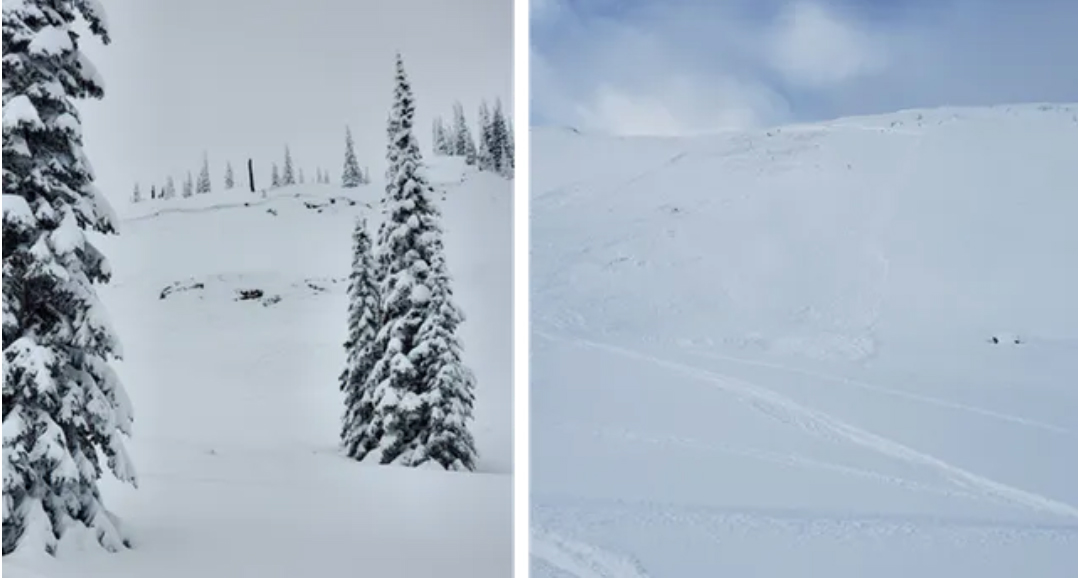 Columbias: The Columbias have a thicker snowpack with several touchy persistent weak layers. The snowpack has already been pushed near its tipping point with recent storms, and additional snow from the atmospheric river will result in very large avalanches on these buried weak layers.
Kootenays, Purcells and South Rockies: The Kootenay Boundary, Purcells, Lizard Flathead, and South Rockies have slightly less snow than usual. This is the first BIG snowfall of the season and will elevate the danger during the storm. There's uncertainty about how the thin early season snowpack will react to heavy loading from this storm.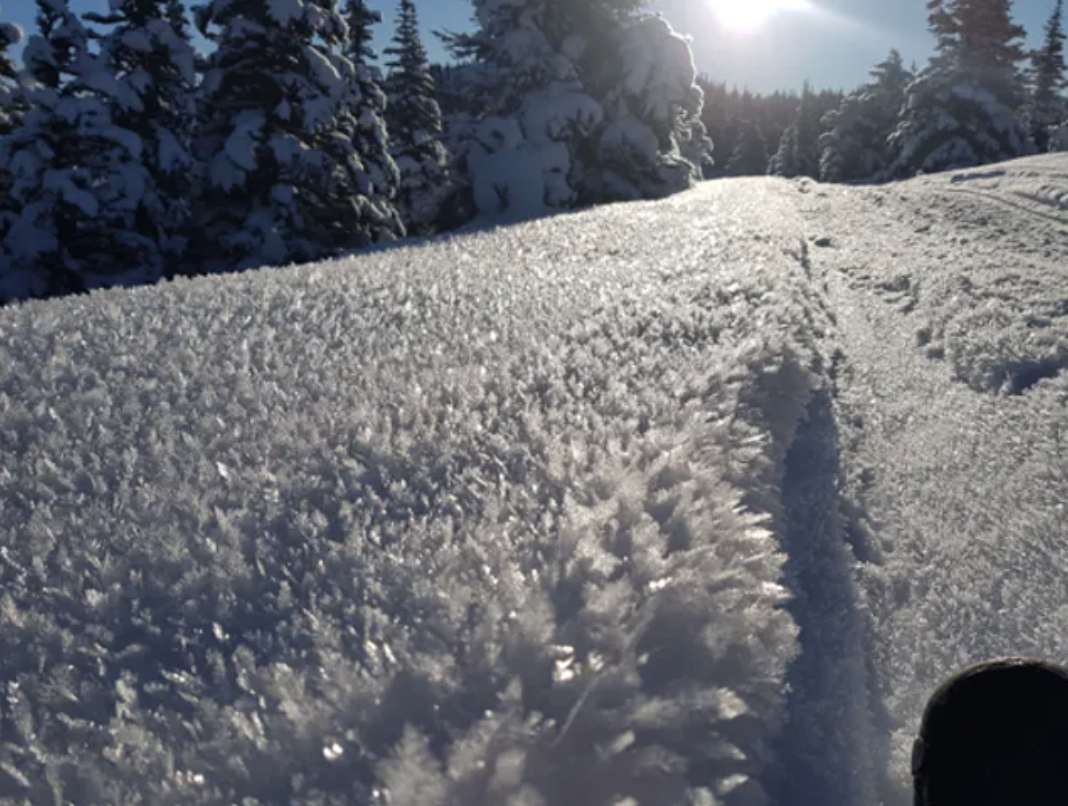 Although northern regions will miss the brunt of the atmospheric river, significant amounts of snow have already accumulated above concerning weak layers:
Cariboos and North Rockies: 40-80 cm of snow has accumulated above persistent weak layers over the past week. Although these regions aren't expecting as much new snow, the snowpack has already been pushed near its tipping point and will need more time to strengthen.
Northwest: It's been snowing steadily for the past week in the Northwest, with more expected over the next few days. A layer of surface hoar crystals now sits 30-60 cm below the surface, and human triggered avalanches on this layer will become more likely as the snow above it settles into a slab.
It's pretty clear that the atmospheric river will result in HIGH avalanche danger for many regions the next few days. What's less clear is how quickly the snowpack will recover after the storm. In many regions it will likely take time for the snowpack to gain strength, which will call for a patient and cautious approach to backcountry travel after the storm. Stay tuned to the latest avalanche forecasts to see how it plays out in your region.
Written by: Simon Horton