Who has the Powder?
We're almost half way into the ski season and you ask, who has the powder? Once again it's no surprise that the best powder is in British Columbia.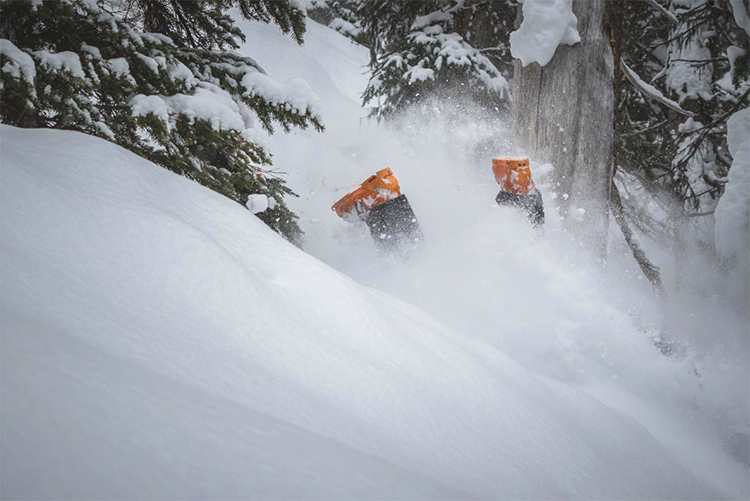 We compared snowpacks atLift Serviced resorts who are generally near communities and at lower elevation. Backcountry ski facilities however are at higher elevation and can have twice the powder. See Chatter Creek's attempt to measure their bottomless powder snowpack!
BC's Powder Triangle, Revy-Golden-Nelson, started early with their "November to Remember" and then in December the skies opened and dumped copious amounts of snow in Whistler, Red and Fernie. As Ryland Nelson states in his Fernie Locals Report, "It has snowed in Fernie every day so far this year (continuing the trend from December)!"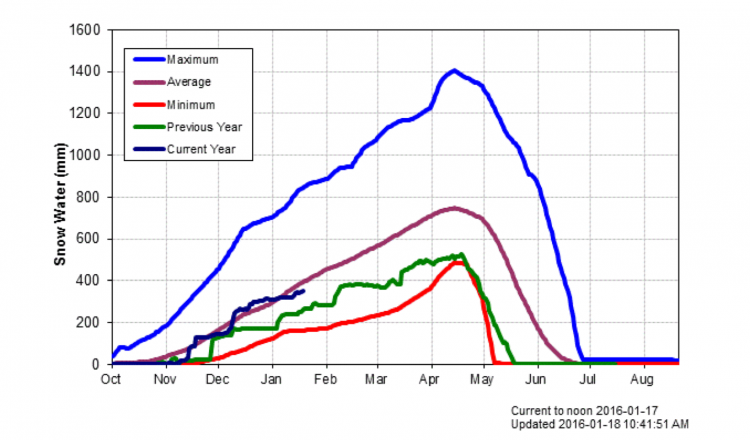 So what happened to El Niño and the Blob and all the BS about us having another pathetic season? Those in the know knew better and the media does what they do, spread negative fear. Ski guru Wayne Flann wrote "Don't Be Scared Of Godzilla El Nino Or The Blob" in late September and many others knew that we would be smiling from one powder day to the next.
And the snowpack has been reasonably stable to date Canada can boast of having no avalanche deaths. Avalanche Canada does have an advisory posted for most of BC regarding concern about recent snow weighting a facet layer 40cm+ down–enough snow to wreak havoc.
The only ski-lift facility not from BC in the Top 10 is Castle Mountain who receives an honorary inclusion in the Powder Highway for being one kilometer across the border in Alberta and making this years top 10.
So here are the reported snowpack base depths as listed on the resort's websites on January 18th, 2016:
Top 10 Reported Lift Serviced Snowpacks:

#1 = Whitewater, BC = 221cms
#2 = Big White, BC = 220cms
#3 = Mount Cain, BC = 220cms
#4 = Fernie, BC = 209cms
#5 = Whistler Blackcomb, BC = 203cms
#6 = Red Resort, BC = 192cms
#7 = Revelstoke, BC = 181cms
#8 = Shames Mountain, BC = 150cms
#9 = Castle Mountain, AB = 134cms
#10 = Kicking Horse, BC = 132cms
So enjoy our wonderful crop of powder, it provides us freedom–the more you ski and board powder, the happier you will be. And from a health perspective, playing in powder ensures that we will live longer. Happy skiing!