Red Mountain Resort

View Powder Destinations in a larger map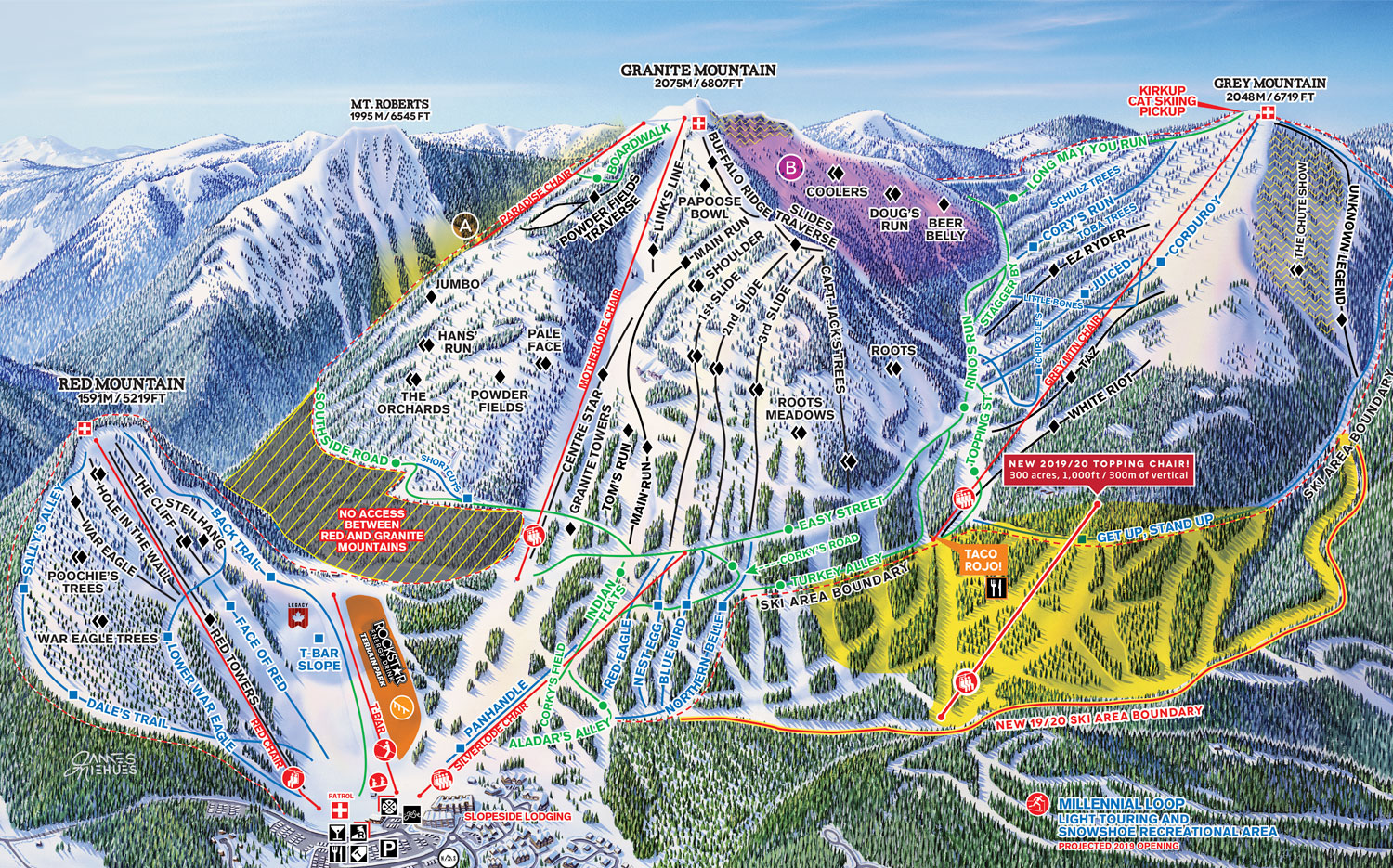 If downhill skiing or snowboarding on a mountain with epic terrain and uncrowded slopes is your dream, then Red Mountain Resort is your ideal destination. Red offers varied terrain catering to skiers and riders of all ability levels. Challenging intermediate runs on Paradise and extreme skiing on the north side of Granite Mountain, Red truly has something for everyone.
RED Mountain Resort delivers 3,850 acres of pristine skiing, putting them in the Top 10 terrain territory in N. America. A new chairlift on Topping Creek streamlines skier flow to Grey Mountain and we continue our unique offering of $10/run cat skiing on the flanks of stunning Mt. Kirkup (excluded for 20/21 season). They really pride ourselves on fresh turns you don't have to fight for—that's why they claim "#1 Acres Per Skier"!
Located just steps from the Red Chair is the new Josie, an award winning Boutique hotel. The Josie sets a new standard for liftside accommodation.