Avalanche Canada: The Forecasting Season Draws to a Close
Avalanche Canada forecasts are done for the season, but you should remain wary of a major warm-up as spring progresses.
Whether it's the sound of birdsong returning to your local woods, the sight of bustling local patios, or the whirring of bike hubs steadily rising on streets and trails like a B-movie insect invasion, you've likely begun to observe signs of the changing seasons. The great helmet swap is upon us once again!
If you have been holed up in an alpine hut for the last month or so, you could be forgiven for not noticing the change. This is because in many areas of the province, to borrow a phrase used by Glacier National Park forecasters, "There are two snowpacks in the region at the moment."
Below about 2,000 m in elevation, true spring has arrived. Regular melt-freeze cycles have formed thick surface crusts and lower elevation snowpacks are melting away. Above 2,000 m, winter has been slow to loosen its grip. Sure, solar aspects have formed an impressive tally of crusts as a result of ever-increasing solar warming on days the sun is out. But on north aspects, we still have cold, dry powder stashed at high elevations, away from the influence of recent, moderately high freezing levels and intense sunshine.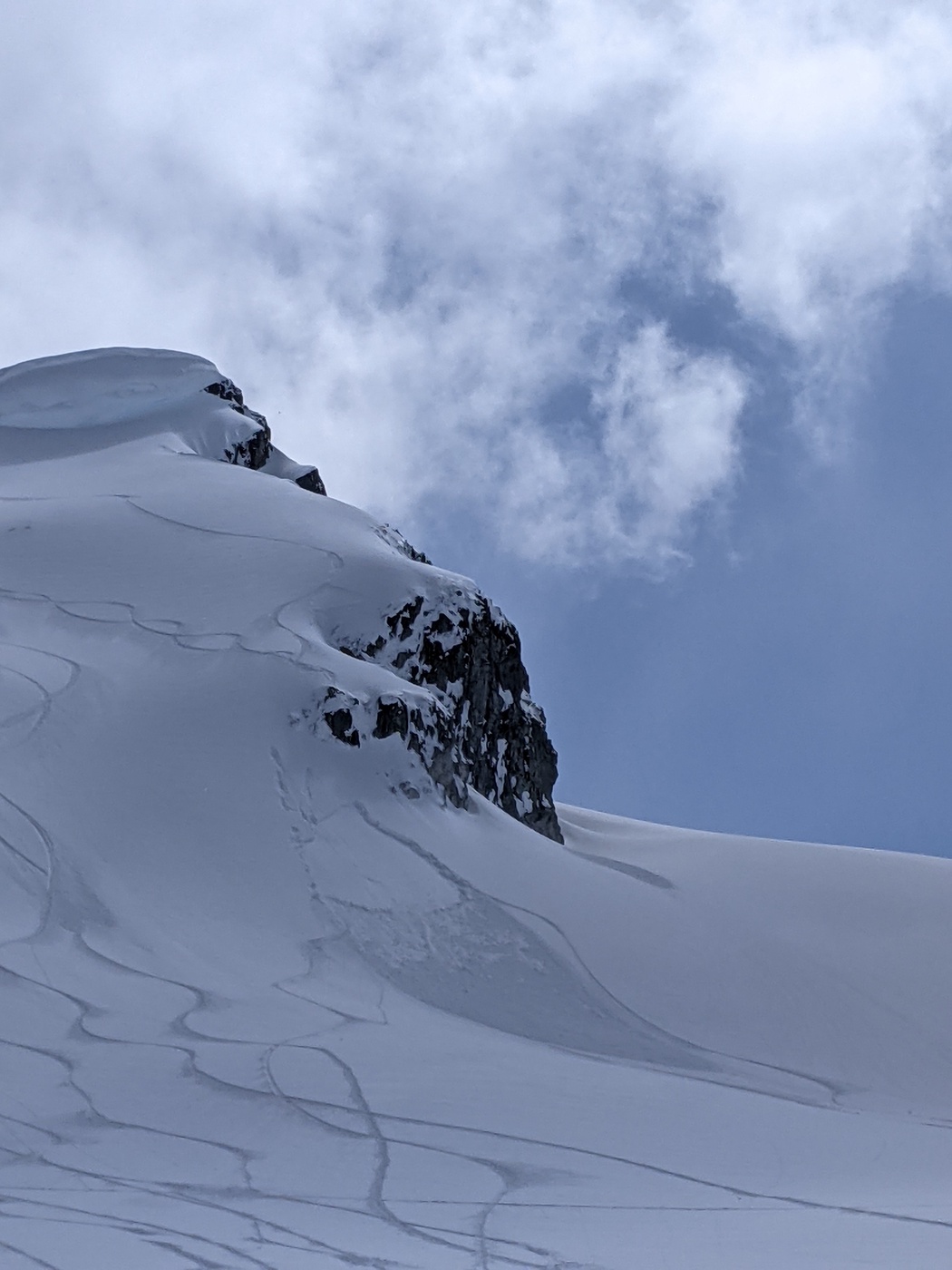 Perhaps most importantly, the snowpack at alpine elevations has yet to experience the kind of sustained warming event we normally would have felt by this time of year. This warming, when it occurs, will bring a final test to our season's deadliest weak layer—a crust and facet combo formed in early December that is lurking near the bottom of the snowpack. Only after this test will we become confident we've transitioned to true spring conditions. While we wait, our uncertainty lingers. Will we get big spring avalanches running on deeply buried weak layers? The answer isn't yet clear.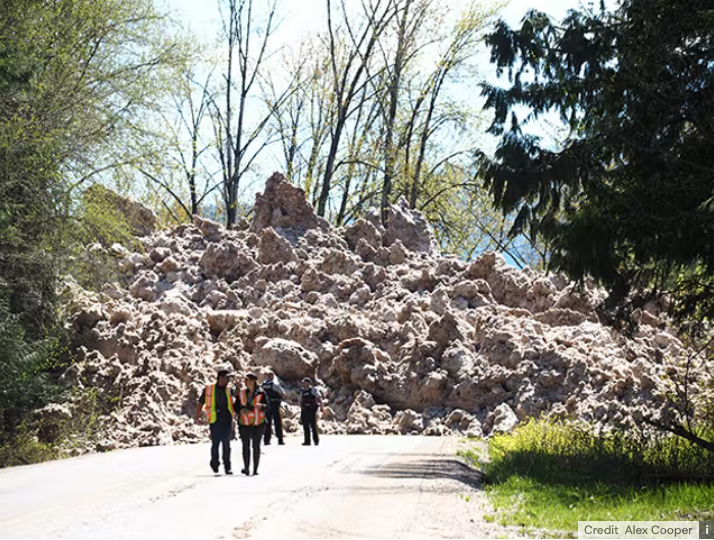 Spring is a complicated time. The significant variation in conditions presents challenges to die-hard winter aficionados. To capture their variability, Avalanche Canada and our partner organizations outlined four scenarios for spring conditions messaging. Three of these scenarios have already been in play in most regions: All Freeze No Melt, Cold and Snowy, and Daily Melt Freeze Cycles. If you see one of these scenarios suggested in your region, the associated advice will serve you well.
The missing player here is All Melt No Freeze. Fortunately, the description and advice attached to this scenario applies really well to what we'll want to convey when it does eventually emerge. The tough part for us as forecasters is accepting we won't be around to slap a danger rating on the forecast, write an attention-grabbing headline, and jump on social media to shout the message from the mountaintops. We'll be monitoring the situation into early May, but as it stands right now, the weather doesn't look to be delivering a real big warm-up before then. Since you must act as your own forecaster in our absence, we want to emphasize a few points to help you manage the coming period of uncertainty.
• A little sun does a lot. We're currently getting the same amount of solar radiation we see in late August. When the sun comes out, expect warming to be intense and for surface snowpack layers on sunny slopes to lose cohesion and stability quickly.
• How thick is the crust? This is one to monitor over the course of each day. Once enough surface melt has occurred that the crust fails to support your weight, conditions are getting dangerous. Wet loose avalanches become more and more likely and the possibility for deeper weak layers to reach their tipping points gets more and more real. You do not want to be in the vicinity of a large wet slab running on a deep persistent weak layer!
• Cornice fall analysis. There aren't as many professionals out there digging profiles and testing the snowpack as there were a few weeks ago. Fortunately, cornice falls are a very effective, all-natural test of snowpack stability. Think of them as a probe deep into the snowpack. There are lots of cornices still hanging out over north-facing slopes. If you see one break off and trigger a slab, this is a really important piece of information. If they tumble down a slope uneventfully, there's a good chance you won't trigger an avalanche on a similar slope either.
• Keep an eye on the MIN. This is one part of avalanche.ca that will remain live through the end of the season. Sharing is caring! Report your observations and check out those of others in the community to keep your finger on the pulse.
Watch for a big warm-up. This means staying tuned to weather resources like Avalanche Canada's Mountain Weather Forecast and SpotWx. Look out for a multi-day period of freezing levels that are above mountaintop elevations in your region. Clear overnight periods may allow for reasonable crust recovery during a time like this, but if overnight cloud cover or high elevation rain are also involved, we're definitely in the zone where the alpine snowpack will undergo some serious testing.
With a winter snowpack still in place in the alpine, dramatic changes to the snowpack are both possible right now and certain to occur in the future. Avoid being lulled into a sense that spring's arrival means avalanche season is over. We aren't there yet!
See you next winter!
– Colin Garritty and the forecasters at Avalanche Canada