Whistler Avalanche Deaths amid busy three days
An avalanche in Brandywine Bowl Saturday afternoon has claimed the life of a 45-year-old man, marking the second avalanche fatality in Whistler's backcountry in as many days.
The 45-year-old Sea to Sky local was located approximately 45 minutes later, but had tragically succumbed to his injuries.
The group of three were recreating in the popular backcountry zone when they were swept up in an initial avalanche, and were attempting to leave the area when a second avalanche struck. This one, they were unable to avoid.
Saturday's fatal incident comes one day after a skier was killed and one other injured in a size 3 slide in the Poop Chutes area off Blackcomb Glacier. The third member of their group escaped unharmed. Another skier sustained serious injuries in a second, smaller avalanche that occurred earlier Friday afternoon in the Phalanx area close to the Spearhead Glacier. The individual was flown via air ambulance to a Lower Mainland hospital.
"There have been four serious Search and Rescue calls in the last three days, two of them fatal, and a multitude of serious injuries," said Sea to Sky RCMP Sgt. Sascha Banks in the release.
An avalanche that released in the Blackcomb slack-country took one skiers life and injured two others. This was only one accident in a 24 hour period of backcountry rescues.
"Multiple skiers were swept up in the avalanche," said RCMP Sgt. Sascha Banks. "Three people were located: one was located with injuries, one was uninjured, and unfortunately one was pronounced deceased by a doctor in the area."
The Sea to Sky RCMP, including Squamish and Whistler RCMP have had a busy few days alongside their local Search and Rescue teams with multiple calls.
The first call came on Thursday, February 11th in the late morning where two backcountry skiers had been caught in an avalanche in Garibaldi Provincial Park in the Super Couloir Area on the back of Mamquam Mountain. One of the skiers was injured and both required extraction. Due to the high winds RCAF 442 Squadron and the Cormorant were called to assist and successfully retrieved both males.
On Thursday, February 11th, 2021, at approximately 11:30 pm Squamish RCMP were contacted due to an overdue backcountry skier who was solo touring in the Elfin Lakes area. Police were able to locate the males vehicle in the parking lot leading to the Upper Elfin Lakes Trail and contacted Squamish Search and Rescue to assist in locating him. This morning and into today, Squamish SAR, Lions Bays SAR, North Shore Rescue, Whistler SAR, and Pemberton SAR have been searching throughout the tough and hazardous terrain and a short time ago the man was located on upper Mamquam Road and is being treated for extensive exposure.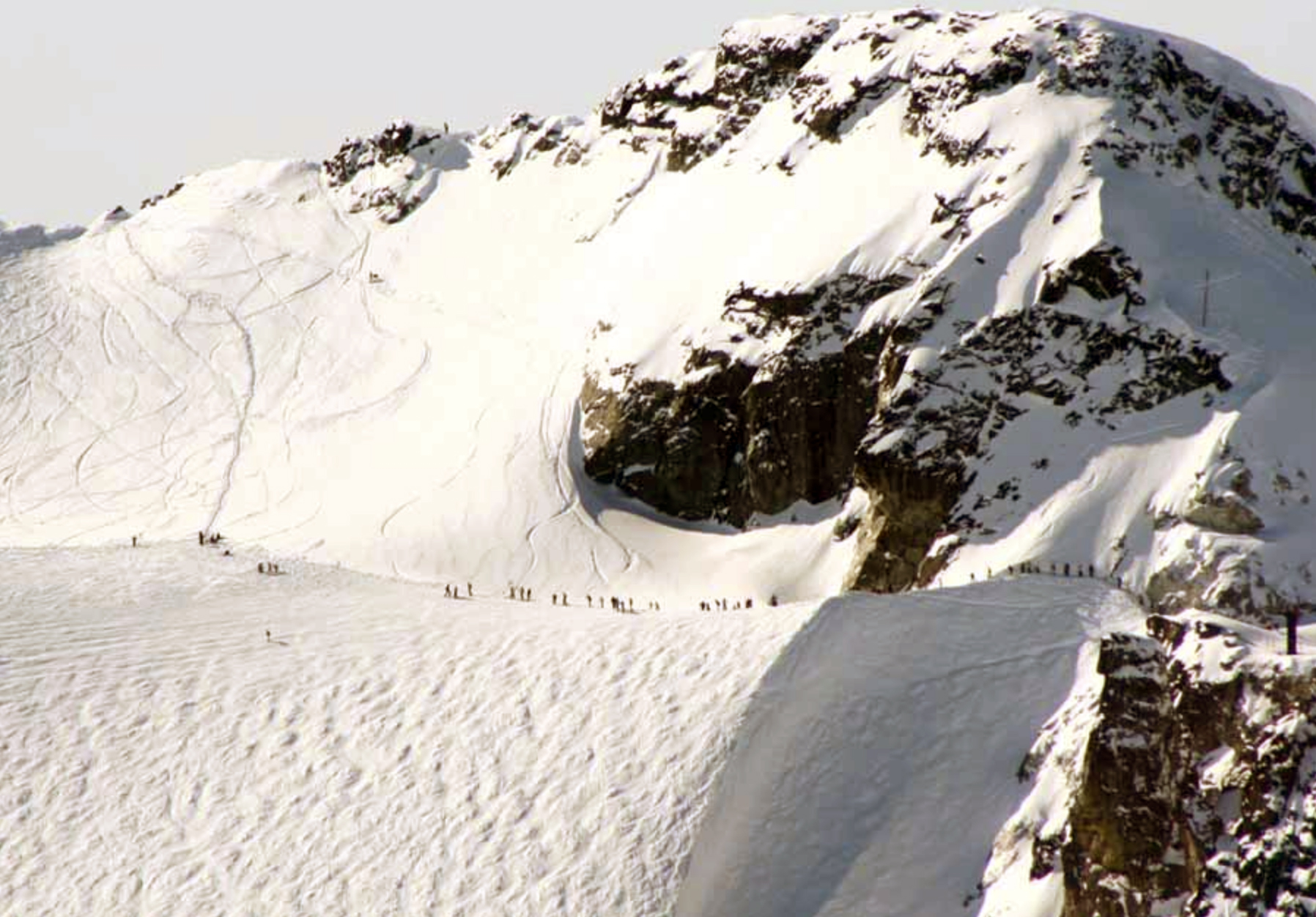 On Friday, February 12th, at approximately 3:20 pm Whistler RCMP was notified of a size 3 avalanche in the Poop Chutes off Blackcomb Glacier. Multiple skiers were swept up in the avalanche. Three people were located: one was located with injuries, one was uninjured, and unfortunately one was pronounced deceased by a doctor in the area. Whistler RCMP are working with Whistler Blackcomb ski patrol, Blackcomb Helicopters, and Avalanche technicians and dogs on scene to determine if anyone else was caught in the avalanche. Whistler RCMP are asking to call the detachment at 604-932-3044 if they believe anyone overdue out of that area. A second smaller avalanche occurred just prior to in on the Phalanx close to the Spierhead Glacier where a skier sustained serious injuries and was flown via air ambulance to an LMD hospital. It was initially believed it was one avalanche but in fact it was two separate in the same area.
Then on Saturday, February 13th, the 45-year-old local Sea to Sky snowboarder succumbed to his injuries in the Brandywine avalanche.
"We have said this multiple times already this year, the snowpack in the backcountry of the Sea to Sky is unstable and is subject to considerable and high avalanche risks," said Banks. "This is relevant for close proximity and popular backcountry areas such as Blackcomb Glacier, to Garibaldi Provincial Park, and the Brandywine Bowl from January. I cannot stress enough that you need appropriate avalanche equipment, train how to use it, recognize risk, and have up to date beacons/transceivers and that you know how to use them. These exact things saved lives yesterday in Garibaldi Provincial Park. Anyone coming here needs to check Avalanche Canada for reports and even decide that now is not the time to be touring in the Sea to Sky."
Avalanne Canada's blog post on Managing Moderate conditions leds perspective to the current conditions. The persistent slab avalanche problem is another good read.
Powder Canada suggests that backcountry skiers and boarders reassess plans and reduce the normal level of acceptable risk. Be safe and live for another day!