Avalanche Canada on Managing Moderate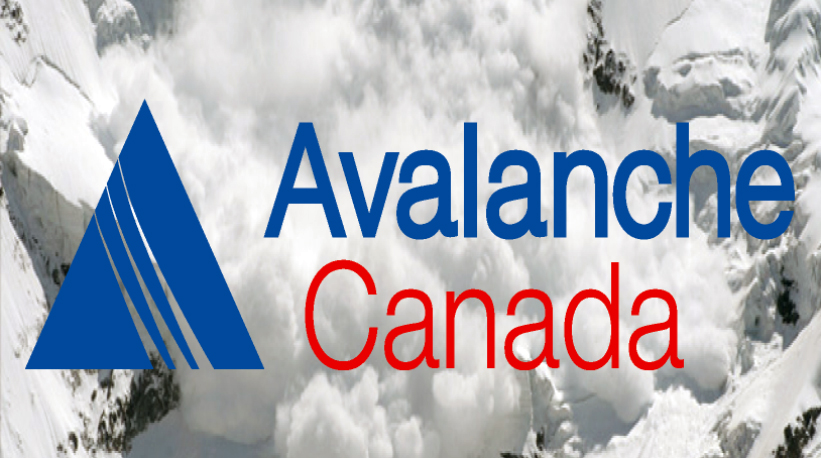 Avalanche Canada's writes that moderate avalanche danger suggests improving conditions, but recent surprise avalanches suggest keeping a cautious mindset.
Like the sound of a rattlesnake's tail in the desert, a High avalanche danger rating screams "back off". Regular users of our products know that Considerable avalanche danger means business too. But Moderate? Moderate is only one step above Low. Some interpret an avalanche forecast with Moderate and Low danger as "open season," and it's easy to see why. But there can be more going on with moderate than a casual glance will reveal.
Here's what Avalanche Canada's Forecasters recommend for dealing with the current conditions:
– Spooky moderate means slopes should be presumed guilty until proven innocent. That's because the cold weather has slowed processes promoting stability, while existing weak interfaces remain intact.
– Consider choosing terrain where the consequences of your snowpack assessment being wrong will promote a survivable outcome.
– An extra margin of error is needed because of cold temperatures.
Despite an overall reduction in avalanche activity, there have been several near misses in recent days from across the province. Below I delve into the specifics of these events and offer some ideas about how you can make good terrain choices with the current conditions.
Recent Near Misses
The following avalanches have happened in the last few days and illustrate that avalanches are still possible under the current conditions.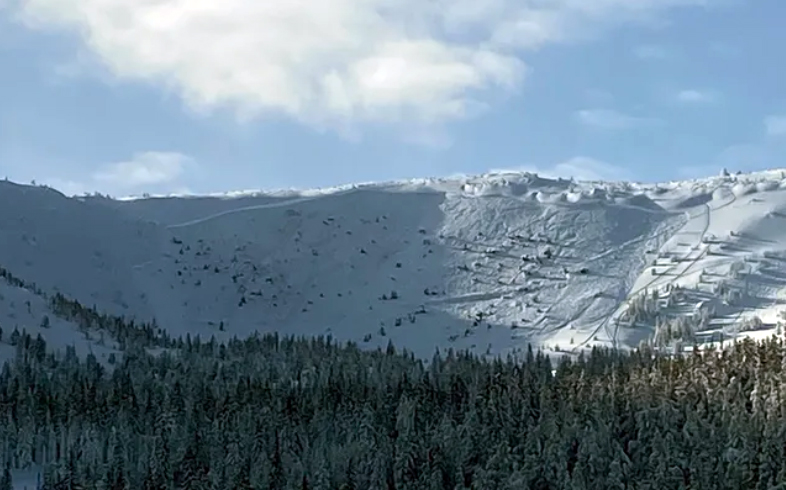 Apex Backcountry – Feb 10. A series of storms doubled the height of the weak snowpack between January 30th and February 7th. It's likely the underlying snow was weak and probably facetted. Read the MIN post here.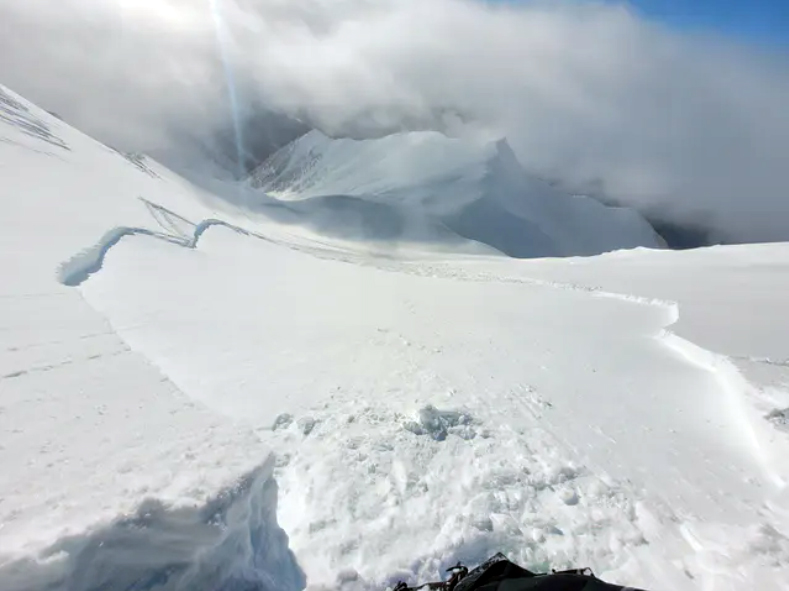 Corbin, North Columbia's very close to Rogers Pass – Feb 10. Two avalanches were triggered on what is likely a crust/facet combination on a steep alpine feature. Read the MIN post here.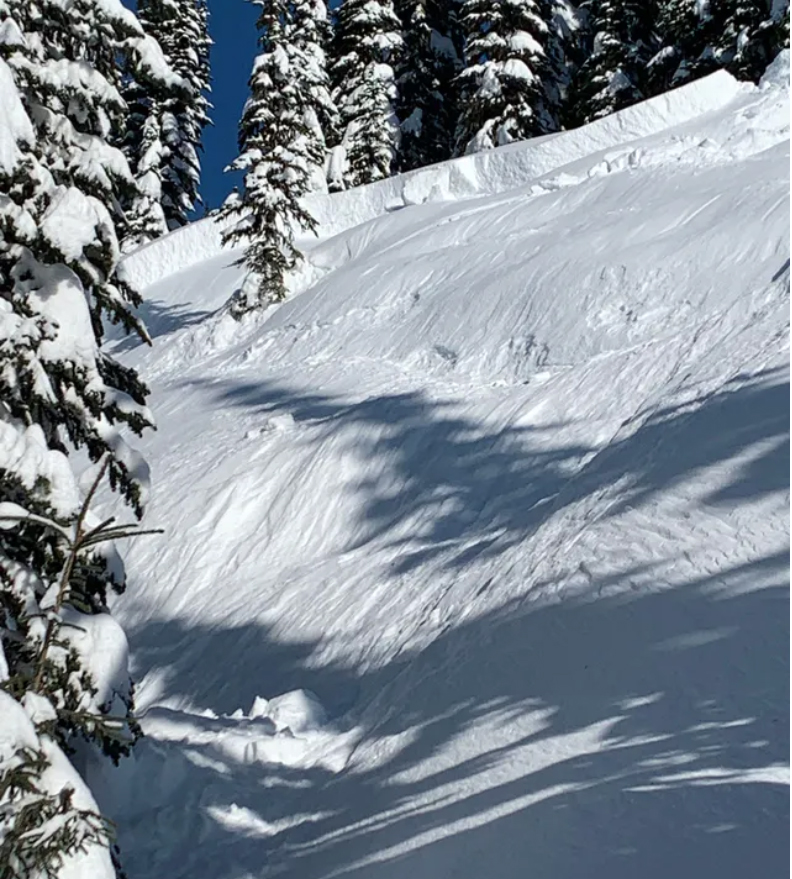 Kootenay Boundary, west of Salmo – Feb 8. This is a classic representation of how buried surface hoar behaves in the trees. Read the MIN post here.
Why are we still seeing avalanches?
We often hear about how the snowpack "tightens up" with the cold. And it's true, from a materials engineering standpoint, the failure toughness of snow can increase as much as 40% when the temperature of the slab goes from -2 C to -15 C. You can get into all that nerdy goodness here if you'd like.
But, cold temperatures don't actually heal the snowpack, they just preserve it. That means if there are weak layers buried in the snowpack, they'll remain a concern as long as the frigid conditions persist.
Human-triggering and surprise avalanches
Part of what inspired us to write this blog is that the current avalanche danger ratings don't look threatening. Depending on where you are in the province they are a mix of low and moderate danger, and yet we've got real avalanche problems in Western Canada that apply to a wide variety of terrain.
Deep in our Freudian brains we all want to ride endless deep powder in the sun (I don't think that's just me) and it's tempting to misinterpret the moderate avalanche danger as "open season". That's a mistake. Moderate avalanche danger means human-triggered avalanches are possible. Close calls involving surprise avalanches are happening daily.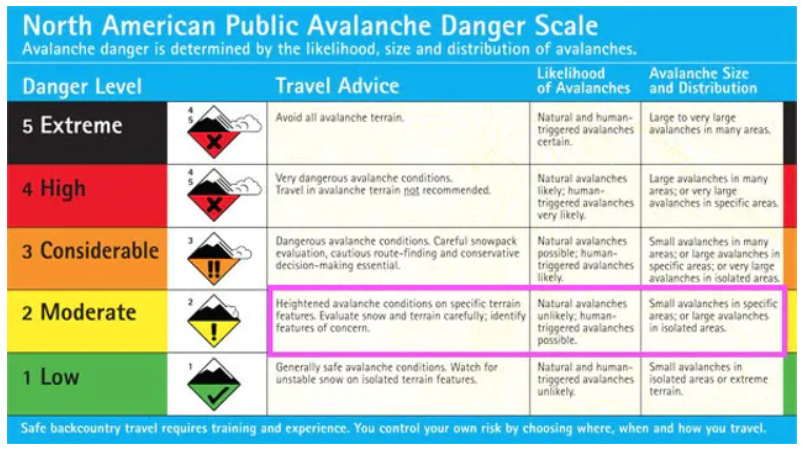 How do I manage the problem?
Since the persistent weak layers in our snowpack are here to stay, we need strategies for how to deal with them. Here's a collection of advice from the current on-duty forecasters:
– Choose terrain where the consequences of your snowpack assessment being wrong will promote a survivable outcome.
– Minimize exposure on slopes. While you might be able to punch up the middle of a slope, try to stay high on ridges.
– Continue with good travel habits, things like riding slopes one-at-a-time, having a spotter for steep or exposed sections and thinking about escape routes. These are the details that stack the odds in our favour if a surprise avalanche does occur.
– If you have the training and skills, consider digging down to investigate whether PWL's are present in the snowpack before committing to bigger features.
– Be particularly suspect in areas where recent avalanches have occurred. One avalanche is often the start of a pattern. The MIN is a great resource for this.
One more thing to think about, the Avaluator tool on our website does a pretty darn good job of helping us to choose terrain in these kinds of conditions. When I think about heading up to Frisby Ridge with this forecast, it tells me that I can begin to explore Complex terrain, but I need to use extra caution:
As you're crafting your travel plans this weekend factor in triggering avalanches. You might find them as wind stiffened slabs over a crust in the alpine, or you may find them manifesting as surprisingly deep slabs in the trees. You can really manage this risk by choosing what kind of terrain you ride this weekend.
By Grant Helgeson, Avalanche Canada