La Liste – Redefining steep skiing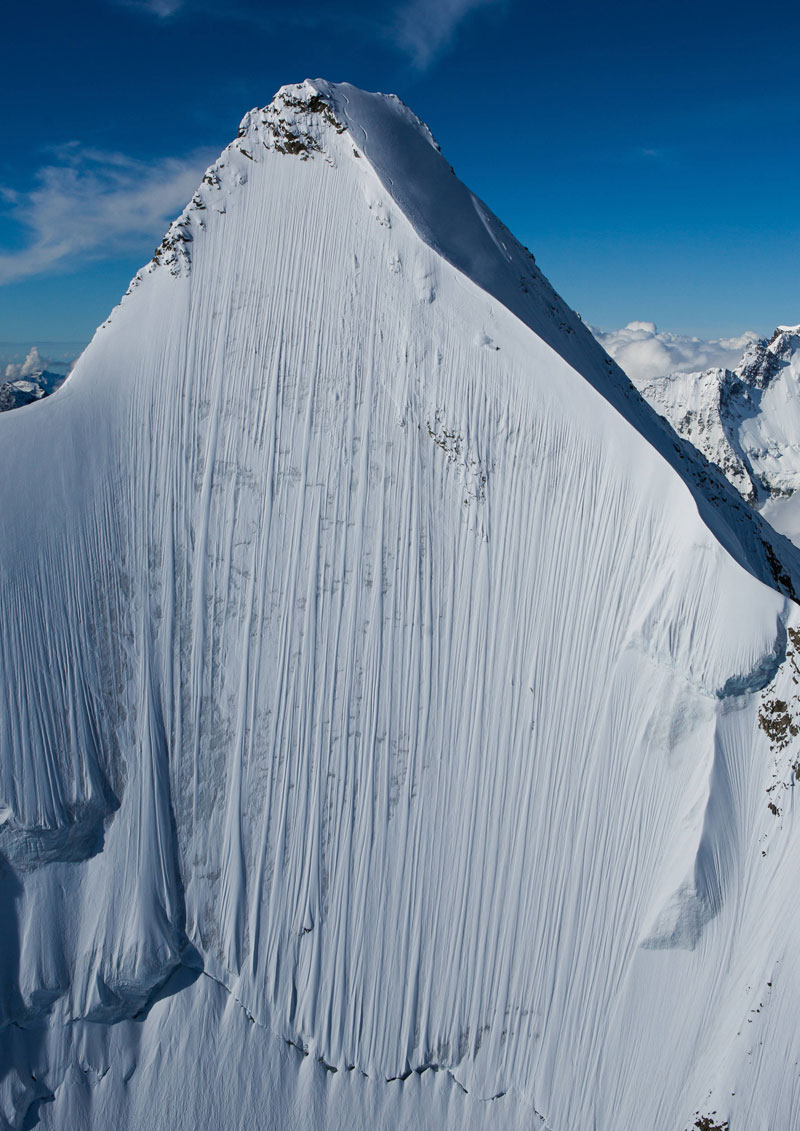 Young skiing phenom Jérémie Heitz challenges himself to ski the 15 steepest 4,000m peaks in the Alps in just two ski seasons. To do so requires enormous physical endurance and superior mental fortitude. This is a new frontier in freeriding.
"You have to have perfect technique and you have to be so good that you never have to think about it. That's the type of skier Jérémie is" Jimmy Chin
See the entire film here complements of Red Bull.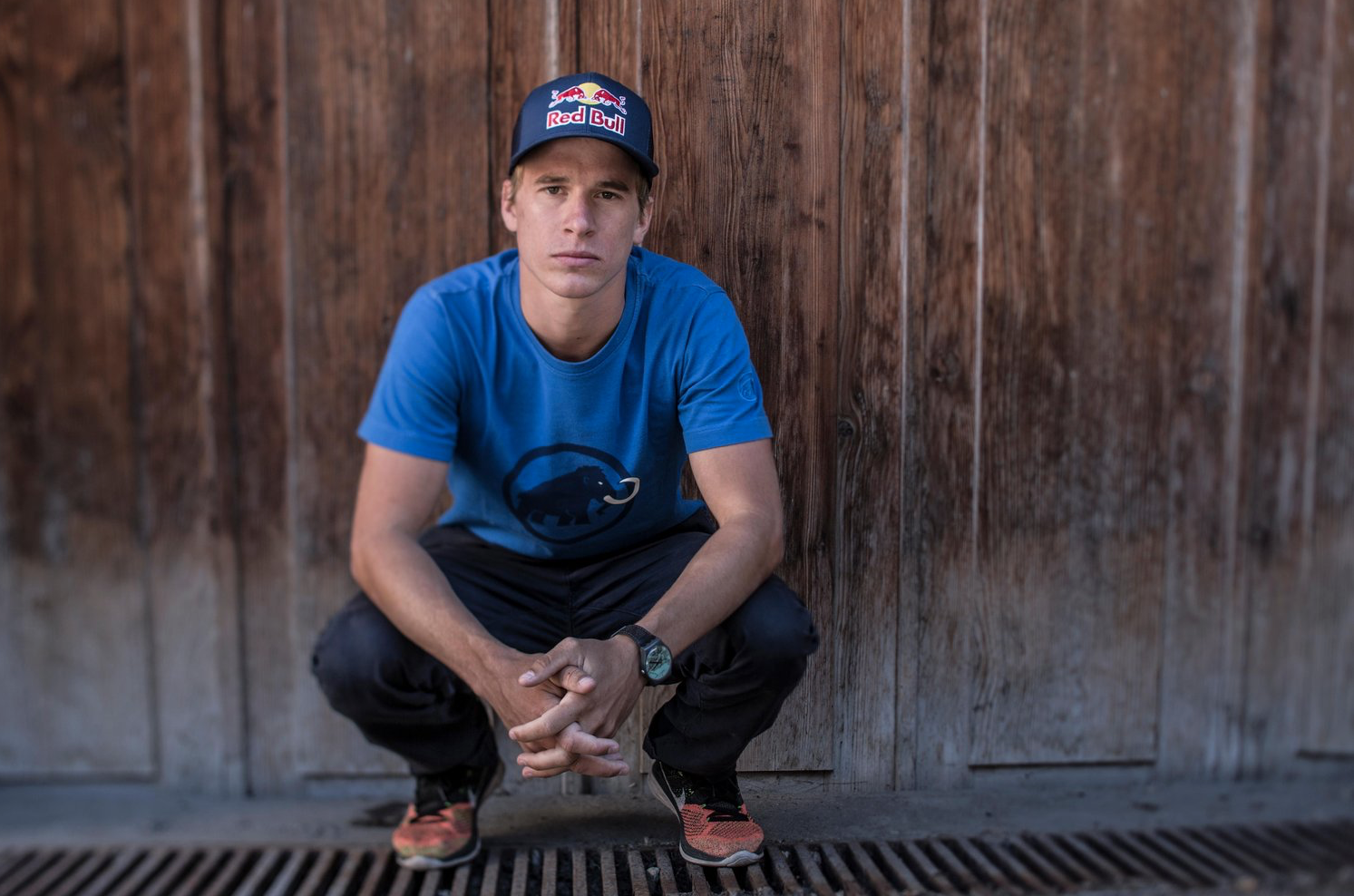 Jérémie obviously doesn't do things the easy way. His single-minded quest to show the world how steep skiing has progressed since they were first conquered is unsurpassed. Here are some of Jérémie's thoughts…
Hi Jérémie! First question: Are you nuts?
No, I'm not!
What I'm doing on my skis is a natural evolution, I have improved myself for 25 years now, it's a longterm process and I don't think that I cut any corners.
Why did you decide to re-do these steep descents and launch the project? What's the the idea behind it?
Living at the middle of the Alps, where a big part of the history of this sport has been written, I chose to re-ski some of the most-famous 4000m peaks to be find out what the pioneers did back in the day and to show the evolution on these steep slopes.
How and why did you choose the different faces?
I choose these faces because of their history, steepness and beauty. The Ober Gabelhorn was the model, a face that make me really want to ski.
How did you prepare mentally, physically and on the day itself?
I trained physically in the summer and autumn – fitness, cardio, balance. I don't have any special mental training, I think the most important thing is your experience, knowledge, what you've learned when you're in the mountains!
For the day itself, you need to be in shape for the physical part, that's clear. For the mental part, it's a long process. It's hard to explain:
It begins with the preparation of the materials the day before, studying and checking carefully the objective and the weather forecast. Everything you can put on your side, things that you can control and set up in advance is something that you don't have to think too much about it when you have to perform.
Climbing the mountain face you're going to ski is part of the preparation too. You can have a close look of the conditions and the steepness, then when you're at the top, ready to ski, you've already got many of the answers to a lot of questions – and that's a big deal!
With this little routine and organisation you get your brain more than focused for the way down.
What was the toughest, most dangerous situation?
We didn't have a specific dangerous moment, but I had a special experience.
A few months ago the north face of the Grand Combin de Valsorey gave me a hard time. It was a super-frustrating mission because I made the mistake! After spending the night in our base camp, my friend José and I climbed up this big north-west face, everything went as planned. On the way up I was scoping my line and decided to ski across a patch of ice. I felt really confident, the face was steep at the beginning, but slowly less and less, a big ramp with no big exposure.
I skied this patch, but the ice wasn't regular and the pressure was too strong for my skis, I lost one even with bindings set up to the max (160kg)… I started to slide sideways and just managed to stop 20m below with my other ski. Lucky me! With my ice axe in my hand, I skied down to the base camp.
What was the most rewarding or amazing moment?
Probably when I realised that I had skied down the Ober Gabelhorn in an unexpected condition. We had one of these rare days when everything goes as planned… and that's the best feeling ever!
Would you do it again?
Oh yes, that was the most incredible experience I've ever had on my skis and hope not the last.
What's next?
Good question. I've been working on 'La Liste: Everything Or Nothing', a feature documentary that Sherpas Cinema, which will be released in Fall 2020. The film is a follow-up to 'La Liste', but this time I'm trying my fast, fluid, freeride approach on mountain ranges around the world, including a shortlist of peaks above 6000m. I just want to add that I feel really lucky to have been surrounded by amazing people from the beginning to the end. Thanks guys!