Heli Skiers & Boarders escape serious injury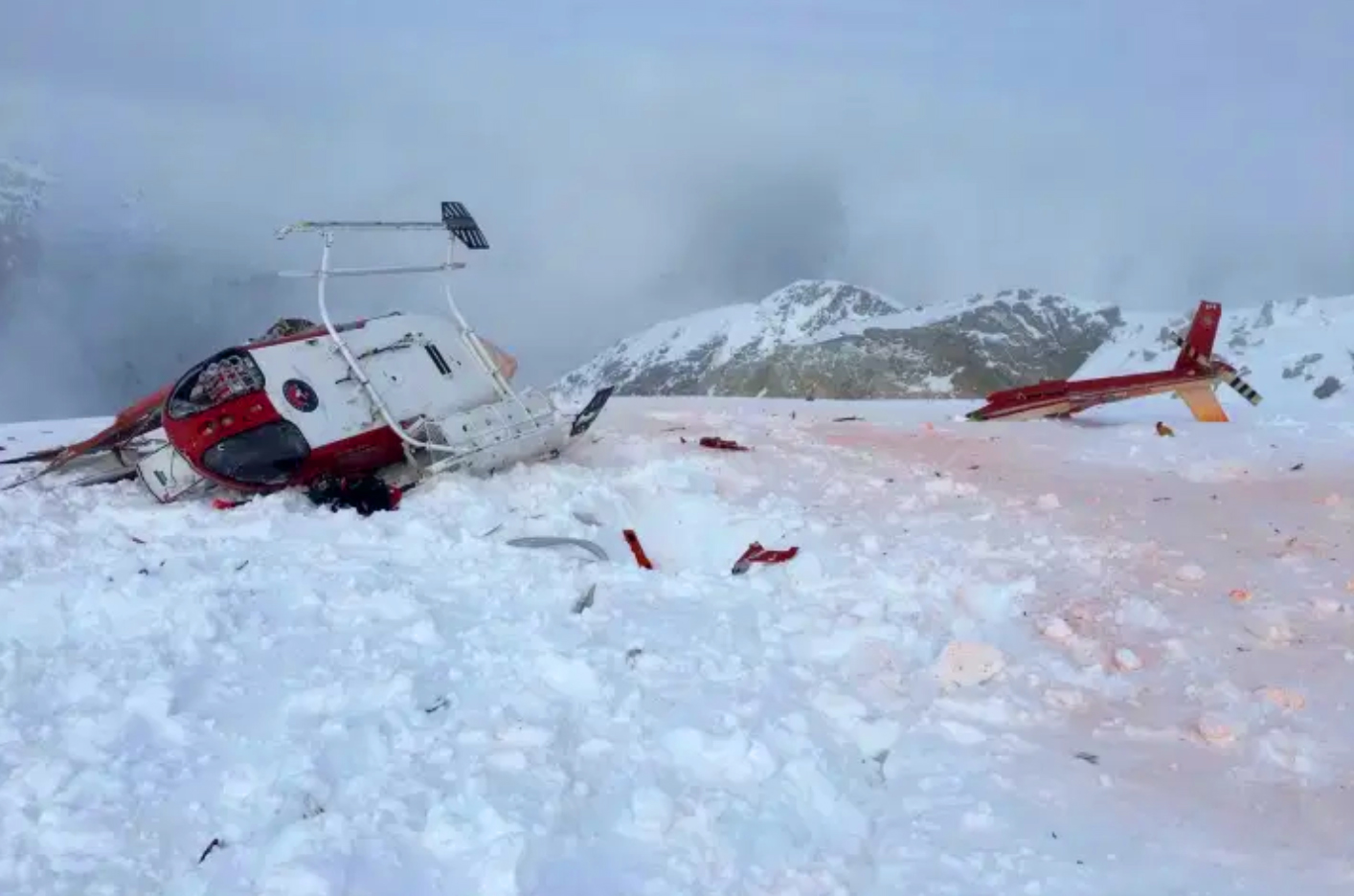 This Monday six people escaped serious injury in a dramatic helicopter crash in Whistler's backcountry. The incident involved a Blackcomb Helicopters Bell 407 that was heli-skiing with clients. The company says the aircraft was in the process of landing when it suffered a "roll over accident." The helicopter was completely wrecked.
Helicopter incidents are common and this years incident involving Kobe Bryant and daughter has shed international awareness on the potential hazard. The pilot and passengers in this weeks incident in Whistler were fortunate to have sustained minor injuries only. This has not always the outcome of a heli-ski "roll over accident."
On April 17, 1990 a helicopter crashed at the Powder 8 World Championships and killed Donny Le Blanc, Neil Daffern, and Patty Petrone and five others were seriously hurt. According to Mike Wiegele, who hosted the event, the Bell 212 took off with 14 passengers aboard, including competitors and Weigele's wife and daughter. It gained altitude and then lost power and was forced to land. "But then it swung off to the side and the rotor hit the snow and threw the helicopter around," Wiegele said. The helicopter caught fire and then complete mayhem broke out. Wiegele, who helped pull passengers out of the burning helicopter, was hospitalized overnight with burns, as was his wife Bonnie.
Surviving competitor Drew Hicken, from Salt Lake City, commented, "The helicopter was upside down and we were trapped hanging by seatbelts that wouldn't open when weight bearing. Some of us were able to unweight our seatbelts, get free and help others unbelt. The fuselage had twisted and nothing would open. The doors wouldn't open and the windows were too thick to kick out. Fortunately there was a 20cm space between the ceiling and the pilots cabin that some of were able to squeeze under and escape out the pilots door. All this happened when the helicopter was burning, unfortunately not all of us escaped before the helicopter completely engulfed in flames."
I flew with Hicken in Fernie BC in 2003, he discussed some details of that horrific day in 1990. He explained how the accident brought necessary safety change to the heli-ski industry. The Transport Canada investigation legislated safety change requiring seatbelts that release when weight bearing and windows that pop out when a fuselage twists. Whistler's Blackcomb Helicopters passengers and pilot most likely benefited from these changes.
Whistler's Pique Magazine wrote, "The crash marks the third accident for Blackcomb Helicopters dating back to 2018, according to Transport Canada. Transport Canada noted the company was involved in six incidents in 2019, including the two other crashes."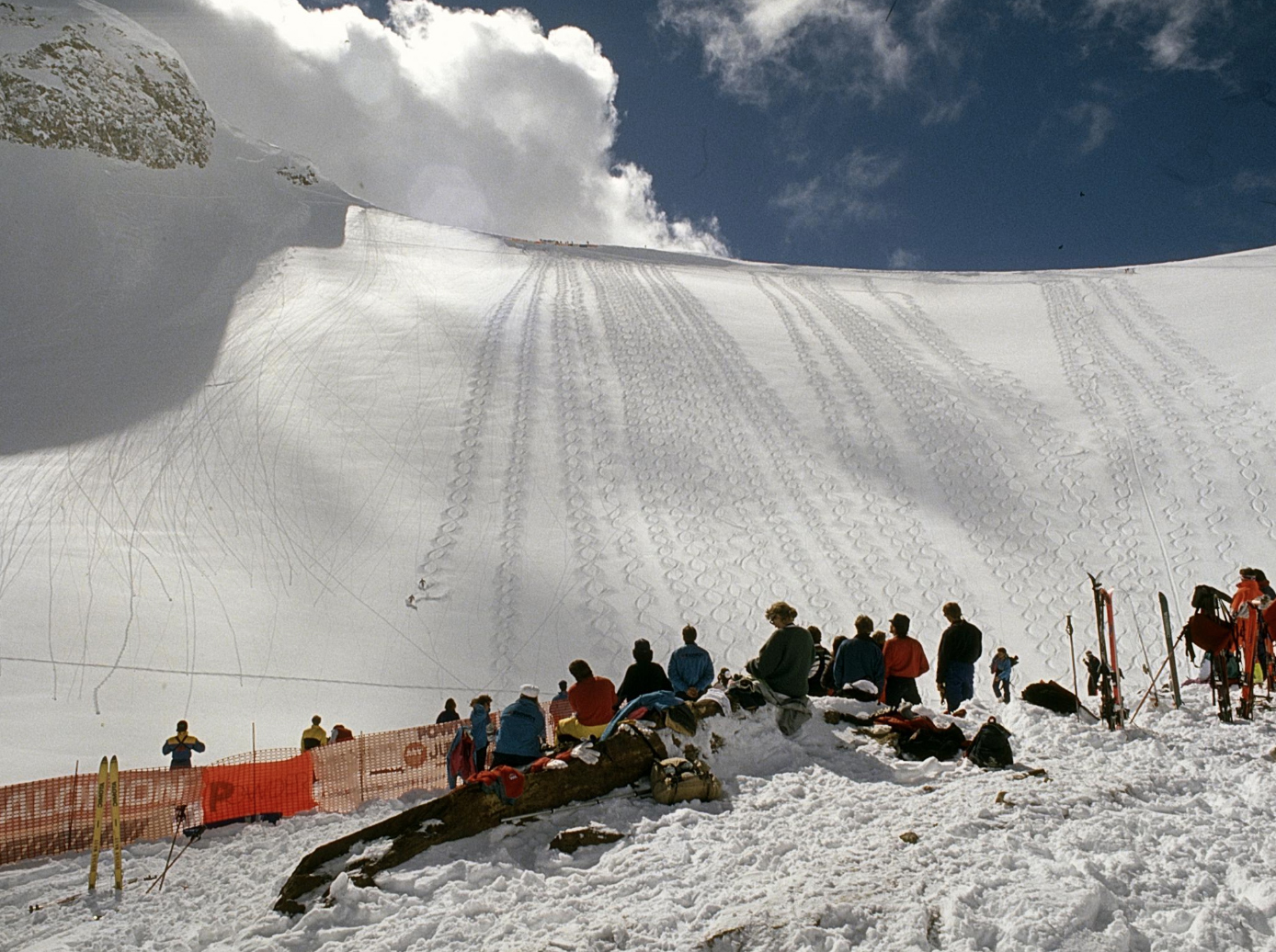 To celebrate Mike Wiegele Helicopter Skiing's 50th anniversary the legendary Powder 8's will be returning to Wiegele World in Blue River, BC this spring.
A heli-ski day of 40,000 vertical of perfect powder is hard to beat. These ideal powder days correlate with ideal weather; low wind and low to moderate avalanche hazard. Unfortunately, as with Kobe, our schedules don't always align with these conditions.
By Dan Savage
Photos Facebook