Rethinking "No Friends on a Powder Day"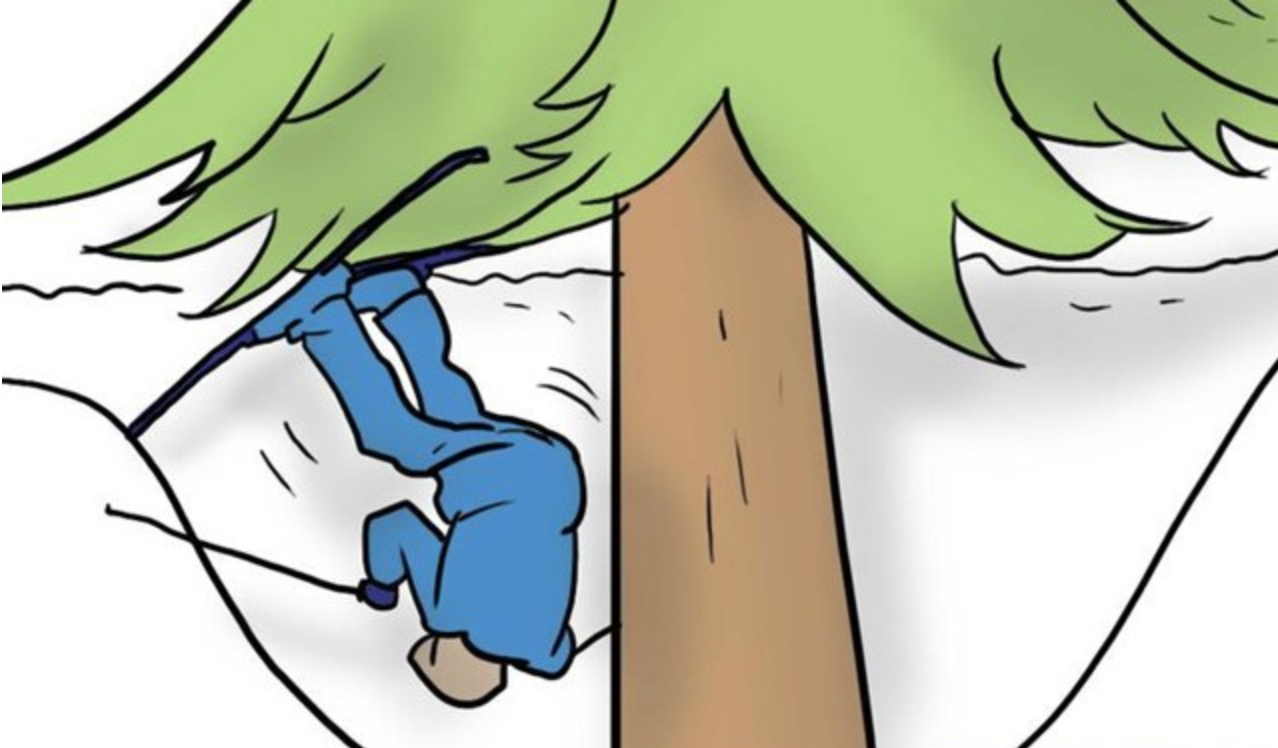 "No Friends on a Powder Day" is familiar saying amongst dedicated skiers and riders when the stoke is high and no one is willing to wait for their buddy when there is fresh powder to be had.
This level of stoke and selfishness gets people killed as we've seen this past weekend in two tree well fatalities that occurred in the Kootenays.
I'm not blaming the friends in the least and my true sympathies go out to family and friends. What I'd like to address is this odd selfish attitude when it comes to powder skiing, people are often so focused on 'getting more' that common courtesy and the bonds of friendship are temporarily forgotten.
Often the only meaningful communication between ski buddies happens in the lift line or on the chair lift and that can be superficially focused on 'how good it was' and 'where can we get some more'.
How about a new saying — "Take Care of Your Friends on a Powder Day".
It's time to treat inbounds storm snow conditions like the backcountry. Tree well fatalities happen when the new snow is really deep and unconsolidated. The lip of the well is like the snowy shoulder on the highway and it can suck you in once you get one tire off the pavement. Once you're in it's like being in quicksand. The more you fight the deeper you get. And if you're upside down your airway is compromised by snow, your body weight and panic. If you don't have a friend close by, looking out for you you may not have much time before it's too late. The tree hides your location and finding you after the fact is literally like a needle in a haystack.
Lets adopt some lessons from backcountry strategies when riding inbounds in deep storm snow conditions.
Wear an avalanche transceiver inbounds. Why not!
Ski with your buddy and make sure you're in some kind of verbal or visual contact for most of the run. Once per run slow down or stop to quickly regroup with your buddy. It's fun to share the experience and doesn't have to be an 'everyone for themselves' scene.
Don't show up at the bottom of the run without your friend or you'll be in trouble for neglecting your duties as a powder friend. We need to create this social responsibility to look out for one another when the conditions warrant it.
We often shake our heads at people when they do silly things by themselves like skiing in the backcountry or going to a bar on the rough side of town. Riding inbounds in storm snow conditions is one of those things that is usually harmless but even very skilled, strong riders die in tree wells.
Lets adopt a new mantra — "Take Care of Your Friends on a Powder Day".
Related Post: Powder Skier Tree Well Rescue
Brian Bell, Program Coordinator, Mountain Adventure Skills Training, College of the Rockies, Fernie BC