Powder Skier Tree Well Rescue
Tree Well deaths happen every season and are avoidable by recognizing the hazard and traveling in pairs. This is an intense tree well rescue of a backcountry powder skier in an inverted entrapment and it shows great teamwork in the South Chilcotin Mountains.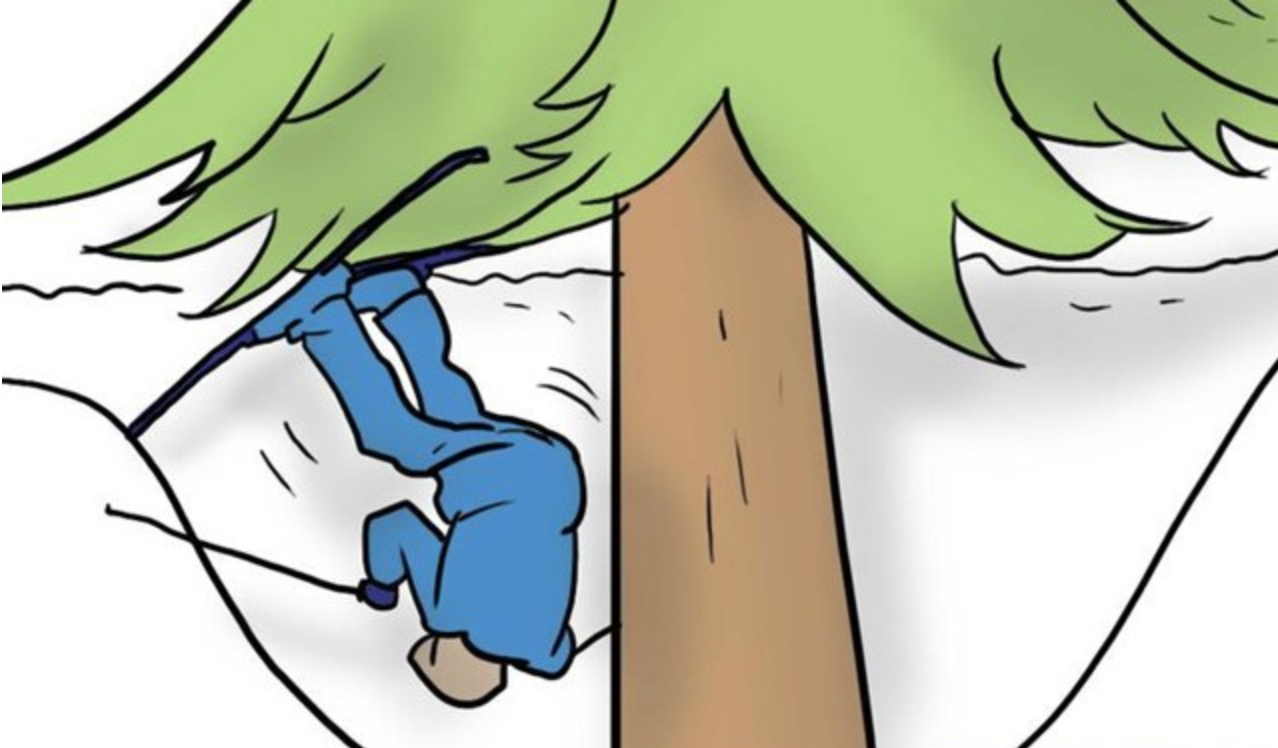 Point of clarification – This is real world stuff, raw and flawed. Everyone in this video is a recreational skier, an amateur in back country rescue. Even with a successful outcome, this rescue has mistakes and is not a representation of proper technique. The intent of this video is to demonstrate and educate people on the dangers of tree wells. NOT a demonstration on HOW to rescue someone from a tree well. If you choose to venture into the backcountry seek professional instruction and guidance.
Every year I go "SnowCat" skiing in the backcountry of British Columbia with a group of 12 friends. It's a hunt for deep powder far from the controlled environment of a resort. You need to be familiar with and prepared for the dangers – primarily avalanche and "tree wells." Everyone is familiar with avalanches. In the backcountry, everyone wears a transceiver (a small device, strapped to your body that sends out a signal) in case there is a slide and someone gets buried. It's a terrifying thought and we all practice, in fact it's mandatory, how to rescue a team member/s if there is a burial. To be prepared, we ski with collapsible shovels and avalanche probes in our packs.
With a 15-20 foot snow pack in winter, a lesser known but of equal or greater danger are "tree wells" – a quicksand like funnel that forms from the far edge of tree branches, tapering down to the base of the trunk. Because the snow around the edge easily collapses, often one falls in… upside down. Once in, all sound is absorbed by the soft snow, screaming for help is useless and any movement draws you deeper down. Also, you are nearly invisible from searchers on the surface – they can't see or hear you and need to rely on the transceivers to locate you – all taking precious time. There can be a pocket of air (as in this case) but it's only a short matter of time before that is exhausted and the person dies of suffocation.
I've been enjoying back country skiing in BC for nearly a decade and have never witnessed such a close call. We learned many valuable things from this experience that will serve us to be even safer next year. You too can watch and listen and learn what was done well and how our teamwork could be improved.
Bottom line, we got the result we wanted. And there are several ways we learned that could have gotten that result quicker and with less stress and effort. Same is true for any business result you want. Invest in the development of your team and produce results quicker with less stress and effort.
Source: amga.com