Christmas Top 10 Powder Resorts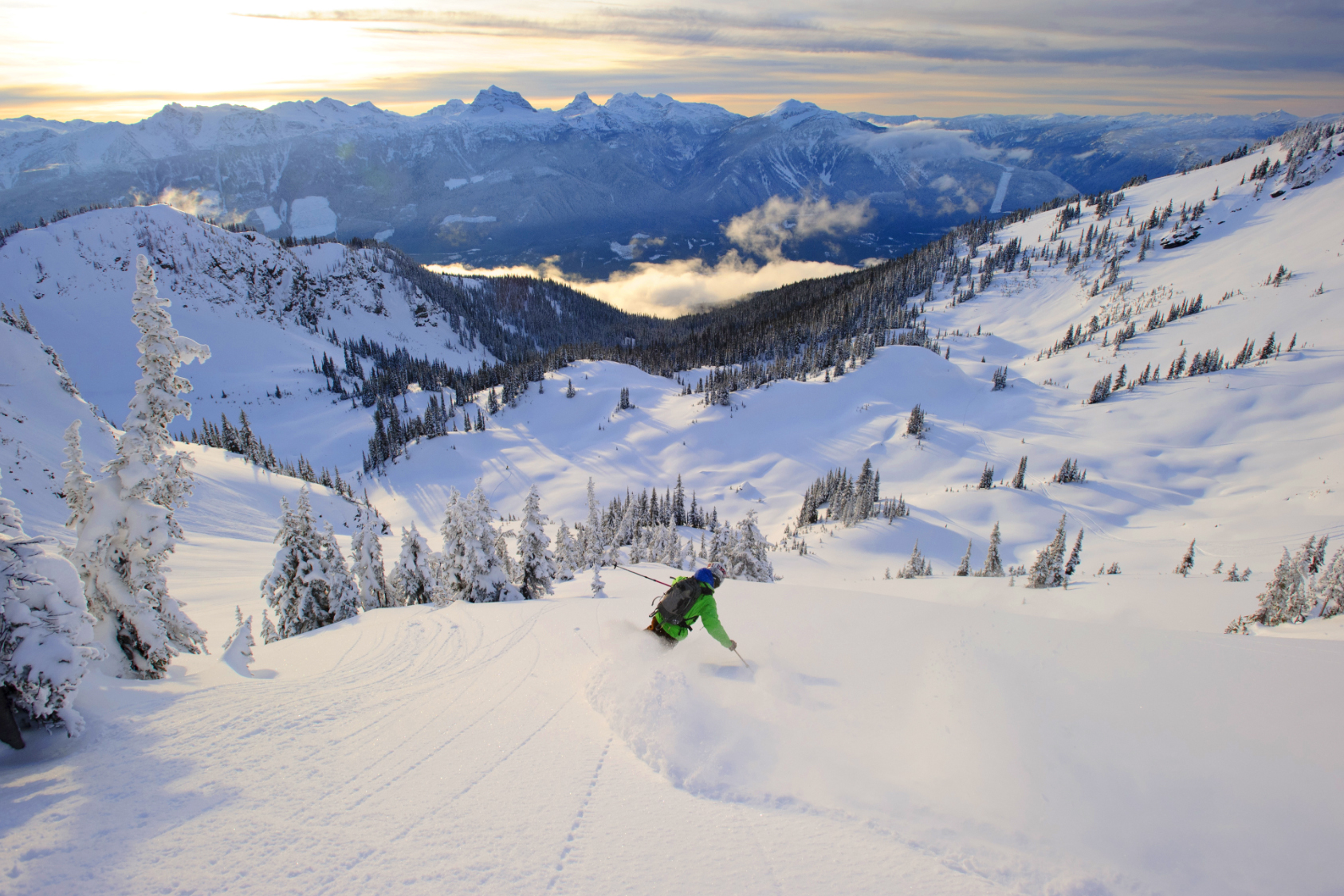 Revelstoke photo.
It's Christmas and we're studying snow reports to determine where the best powder turns lie. This winter seasons weather has been crazy thus far with unusual weather patterns and snow cycles that have missed some resorts.
In this season's Top 10 Powder Resorts report, once again it's no surprise that BC's Powder Triangle comes out on top. Revelstoke, Whitewater and Kicking Horse are known as BC's Powder Triangle and yes folks, that's where the most powder lies.
So here is Powder Canada's Christmas Top 10 Powder Resorts based on the reported snow conditions on December 24th, 2019:
Total Snowfall and Snowpack
1 Revelstoke – 459cms – 179cms
2 Whitewater – 385cms – 185cms
3 Kicking Horse – 367cms – 140cms
4 Lake Louise – 333cms – 159cms
5 Sunshine – 325cms – 148cms
6 Fernie – 290cms – 135cms
7 Castle Mountain – 273cms – 112cms
8 SilverStar – 259cms – 103cms
9 Panorama – 227cms – 112cms
10 Big White – 217cms – 141cms
Powder Canada choose total snowfall for the ranking as snowpacks can vary based on the uniqueness of each resorts snow-plot location. Most resorts do specify their snow-plots altitude however, altitude can be a false indicator of snow coverage with variables such as wind and shelter influencing the measurement. Some resorts snow-plots do overstate conditions, some understate—there is no exact science.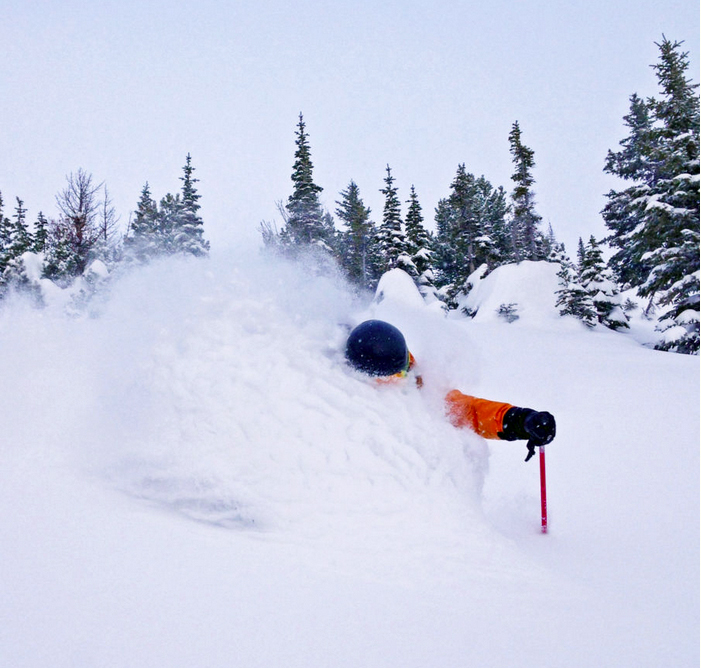 Most lift-serviced resorts are close to towns and at lower elevations, and their snowpacks reflect this. Backcountry powder facilities, Lodges, Snowcat and Heli-ski, are generally at higher elevations and receive considerably more snowfall. Chatter Creek is a great example.
Lake Louise, Sunshine and Castle Mountain are true Rocky Mountain resorts and tend to have a drier climate however a Pineapple Express can and has delivered great powder snow. A Pineapple Express is a strong and persistent flow of moisture with heavy precipitation that originates from the Hawaiian Islands. It's also known as an atmospheric river and it delivers huge snowfall at higher elevations and cooler climates.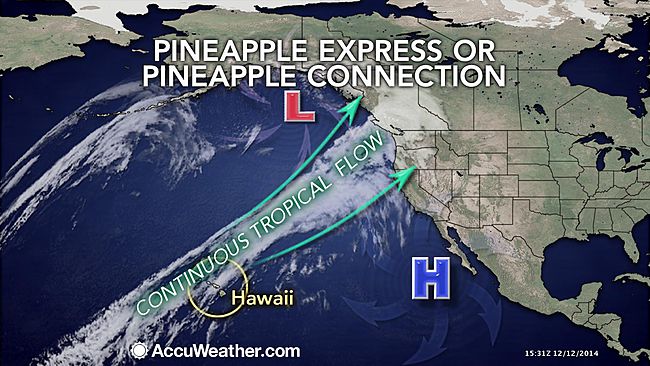 The snowpack is even more important when determining avalanche stability. There are weak layers in the snowpack for most regions in British Columbia and Alberta's mountains. These layers are buried deep in the snowpack and in some locations they could be primed and waiting for a human trigger. Be sure to check with Avalanche Canada when making trip and route decisions.
Powder Canada's Top 10 Powder Resorts offer more that the most snowfall, these powder towns are a great places to visit. They offer and abundance of snow culture, great food, nightlife, and a variety of powder options including heli, snowcat, backcountry lodges and lifts.
So enjoy our wonderful 2019 powder dumps and plan a trip to one of these destinations. Powder snow provides us freedom–the more you ski and board powder, the happier you will be. And from a health perspective, playing in powder ensures that we will live longer. Happy powder skiing and boarding this holiday season!