Powder Forecast for Whistler's Opening
Powder is forecast for most of British Columbia starting later this week and just in time for Whistler's opening! The massive low pressure front will hit the west coast beginning this thursday.
This powder storm will impact the Coastal range, most of the Rockies and everything in between. 20cms or more is very likely by the weekend. The heaviest snow may accumulate in Whistler, just in time for opening day on Thursday, November 22nd.
Below: ECMWF weather map showing the low pressure entering BC later this week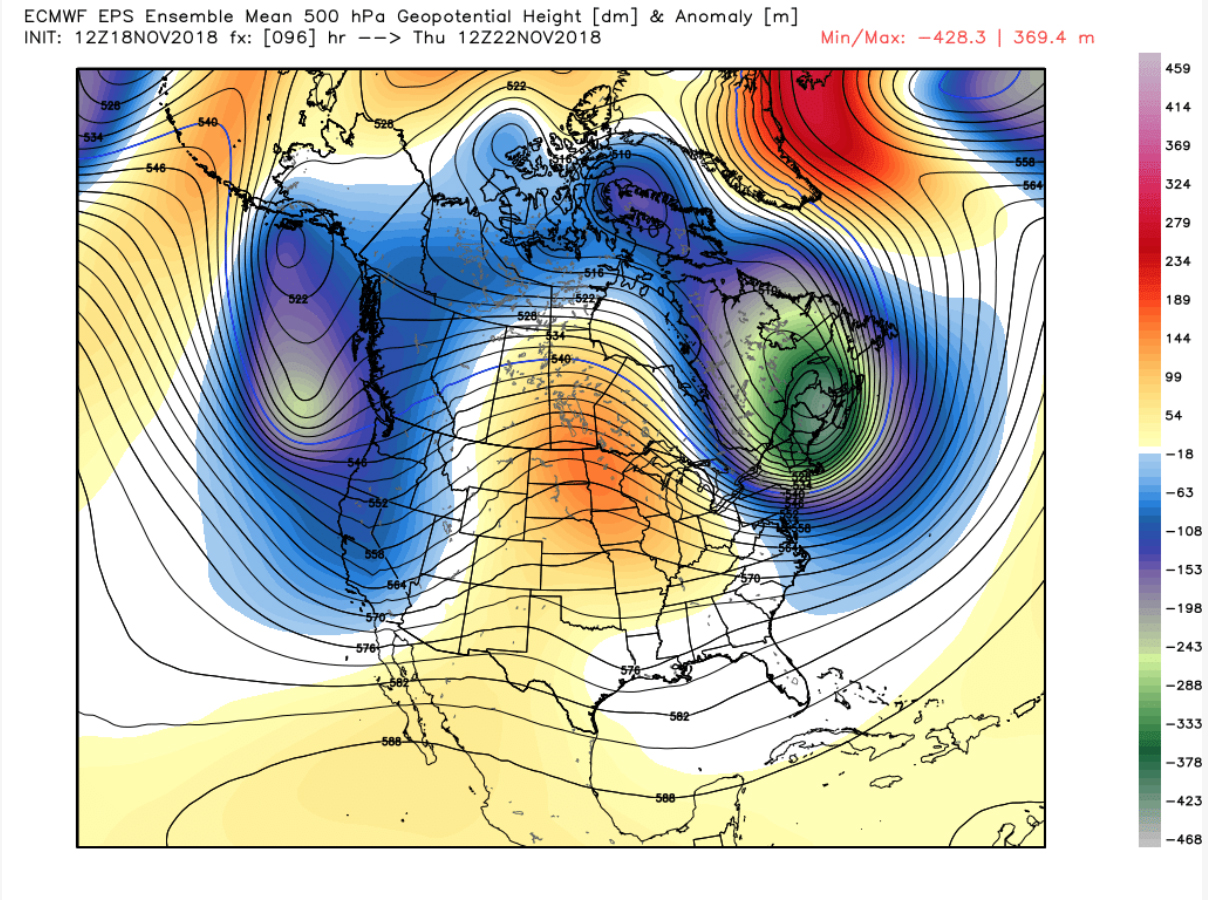 Despite an all-out effort, the new Blackcomb Gondola, the centrepiece of Whistler Blackcomb's $66-million lift upgrades slated for this winter, won't be operational in time for opening. With so many lifts, Whistler claims to have their terrain covered.
Read about Whistler's Historic lift upgrades here.
Whistler's director of communications Marc Riddell commented, "The current plan would be to have folks access Blackcomb from Whistler Gondi – Peak-2-Peak … we still intend to open Blackcomb regardless of whether or not the new gondi is up and running." Excalibur will also be open to access Blackcomb.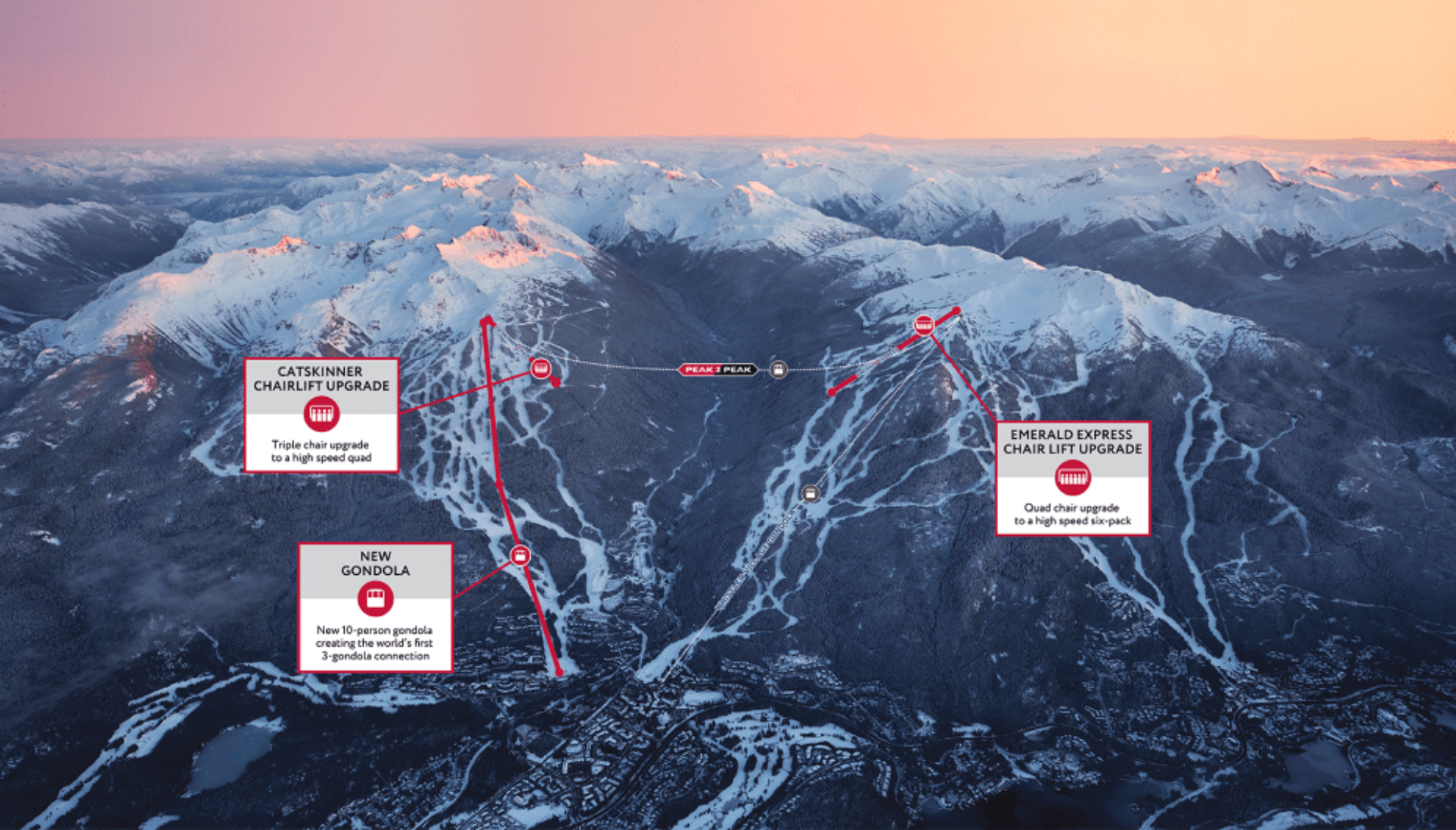 Upgrades to the Catskinner chairlift, which will see its capacity increase from three to four per chair; as well as the Emerald Express, which will see capacity increase from four to six per chair, are going according to plan and will be operational in time for the opening. Whistler is targeting Dec. 14 for the opening of the new 10-person Blackcomb gondola.
The gondola delay could be great for powder skiers as closed lifts are a deterrent for most skiers and boarders. Those willing to adventure always get the most powder! Go get it!