Avalanche Canada Reports Avalanche Incident
Avalanche Canada's Mountain Information Network (MIN) reported an avalanche incident earlier today. Parks Canada responded to an InReach activation for three skiers who were hit by a natural avalanche in a couloir on the east ridge of Mt. Patterson.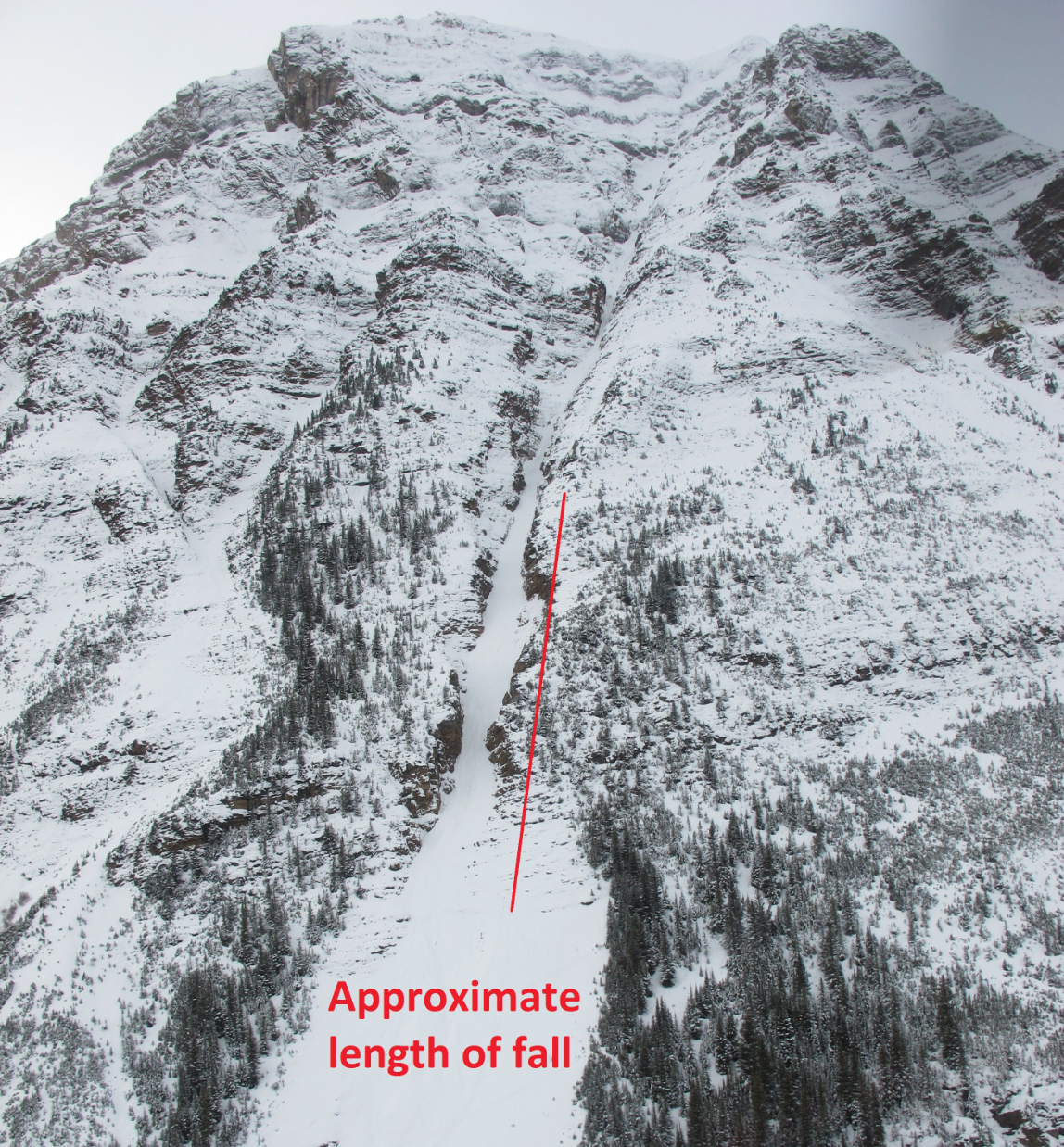 There were no burials, but all three went for a ~100m tumble sustaining various injuries, the worst being a head injury and broken ribs. Gear was lost and all three were evacuated to a waiting ambulance. The avalanche appeared to be a loose dry avalanche that gained mass and was concentrated in the steep gullied terrain.
Early season avalanches may not be the size or frequency typical to later in the season, however, the consequences of getting caught can often be very serious due to exposed rocks and other hazards. Head and body trauma are more common than fatalities due to burial when the snowpack is low. Skiers and boarders need to be aware of the early snow layers from September and October—especially on shaded northerly slopes—that did not melt and now exist as substantial buried depth hoar. For more on early season hazards read more here.
Avalanche Canada's MIN network brings online information-sharing to winter backcountry users in Canada. Read more here about how you can use MIN to help others.
About Mount Patterson
Mount Patterson is located in Banff National Park in the Waputik Range. It is situated northeast of Peyto Lake and south of Mistaya Lake at the southern end of the Mistaya River Valley. The spine of the Continental Divide is less than 2 km to the west of this impressive bulky mountain which has hanging glaciers on its steep slopes. The scenic Icefields Parkway passes to the east, and Mount Patterson can be seen from the highway, but is best viewed to full advantage from the Peyto Lake overlook at Bow Summit. Patterson's position behind Peyto Lake when seen from the Peyto Lake overlook makes it one of the most photographed mountains in the Canadian Rockies, and therefore it can also be found on many calendar and postcard images. The mountain is named for John Duncan Patterson who was president of the Alpine Club of Canada from 1914 to 1920.