Top Early Season Powder Resorts
Early December can deliver the best powder skiing of the season. The shortest days of the year keep the powder the driest and with kids' still in school and city-folk with busy work schedules, the crowds are small–except for opening days. Opening days at powder resorts can be crazy busy however the the following Monday and through to Christmas, the lifts are empty.
So where should you plan to ski? You can listen to the online hype and follow the crowds, but if you're seeking reliable powder, great terrain, and genuine mountain towns…here are our top early season powder resorts and their current snow conditions.
Lake Louise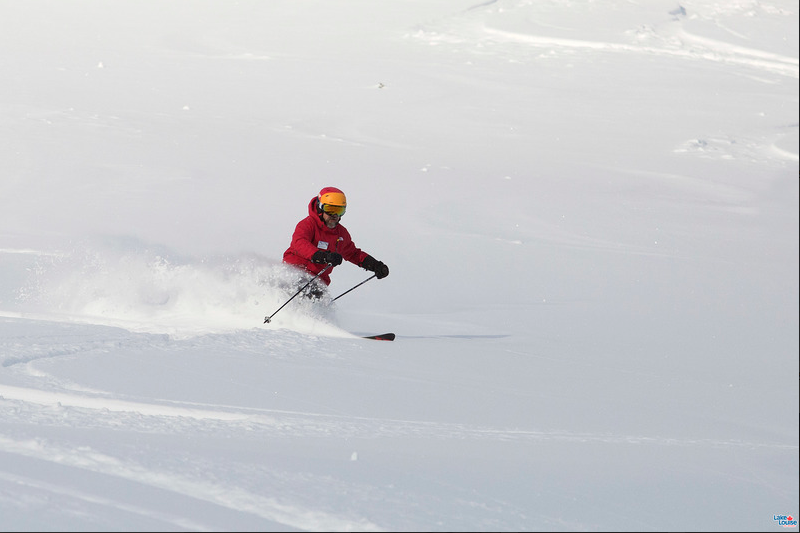 Lake Louise can be an early season powder surprise. It's classic Rocky Mountain skiing with alpine and cut runs, big bowls and rocks. They definitely have the terrain, more so that other Banff resorts, and when they have snow the skiing is amazing. Their Rocky Mountain snowpack is generally not as consistent as in BC however when it's good, be there! Banff is a drive however it's where all the action is.
Opening day: November 7th
Alpine snowpack: 132 cms
Snowfall to date: 276 cms
Snowreport info.
Destination info.
Whistler Blackcomb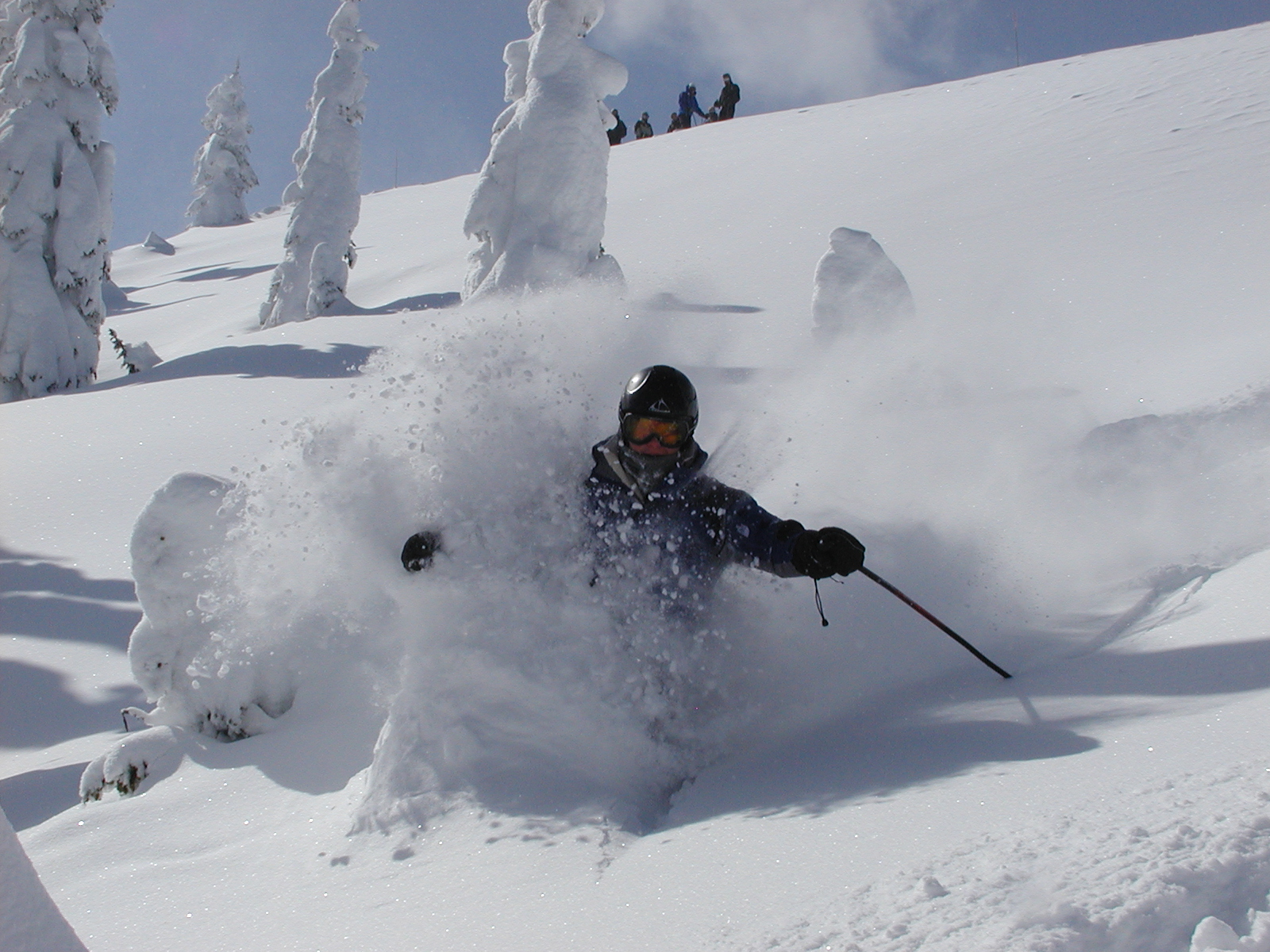 December is the best time to rack up powder runs at Whistler Blackcomb and this November has surpassed all recent snowfall records. They offer the best Alpine skiing in North America with big bowls and steep chutes populating this mega resort. Dropping into West Bowl and Flute at Whistler, or Crystal Ridge or Blackcomb Glacier at Blackcomb, is as good as heli skiing. Early December is also the best time to avoid the crowds.
Opening day: Whistler November 23rd
Mid mountain: 157 cms
Snowfall to date: 401 cms
Snowreport info.
Destination info.
Revelstoke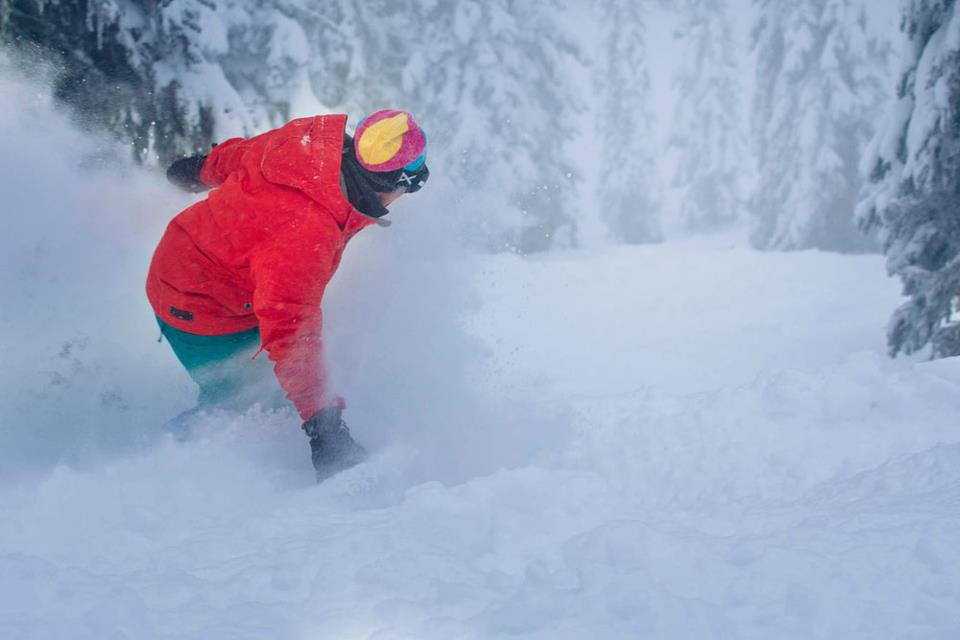 Revelstoke is the real "stoke" and boasts North America's greatest vertical at 1,713 metres. It's big like Whistler but has a small town charm. They offer 3,121 acres of fall line skiing, high alpine bowls, nice gladed terrain and long groomers. Revelstoke is also the only resort to offer lift, cat, heli and backcountry skiing from one village base. The locals complain about the new crowds on weekends and holidays, otherwise the powder can be yours. Revelstoke is a must.
Opening day: November 29th
Alpine snowpack: 129 cms
Snowfall to date: 393 cms
Snowreport info.
Destination info.
Fernie

Fernie offers steep tree skiing that one of the top two in Western Canada. Don't depend on the snow forecast, a special effect called the Fernie Factor can dump a meter overnight. Fernie offers five bowls with wide-spaced tree skiing and steep pitches that define the character of the Lizard Range. Fernie is a Calgary ski hill and generally can be busy on Saturdays and Alberta holidays, otherwise the lifts are empty–especially early December. The town town of Fernie is five minutes away and offers great food and accommodations.
Opening day: December 2nd
Mid mountain: 101 cms
Snowfall to date:: 292 cms
Snowreport info.
Destination info.
Whitewater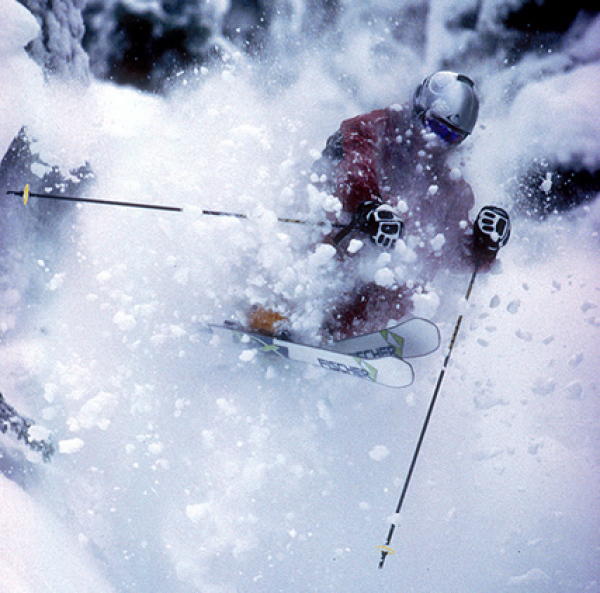 Whitewater is an amazing community ski hill 30 minutes from Nelson BC. The powder is incredible, the people are warm and friendly and the food is delectable. Whitewater is renowned for receiving over 12 metres of light, dry, powder snow every season. The best thing about the big snow fall, is you don't have to make room for big crowds. If you're looking for a great December getaway with a fantastic atmosphere and great powder–definitely add Nelson's Whitewater to your list.
Opening day: December 8th
Alpine snowpack: 126 cms
Snowfall to date: 266 cms
Snowreport info.
Destination info.
Kicking Horse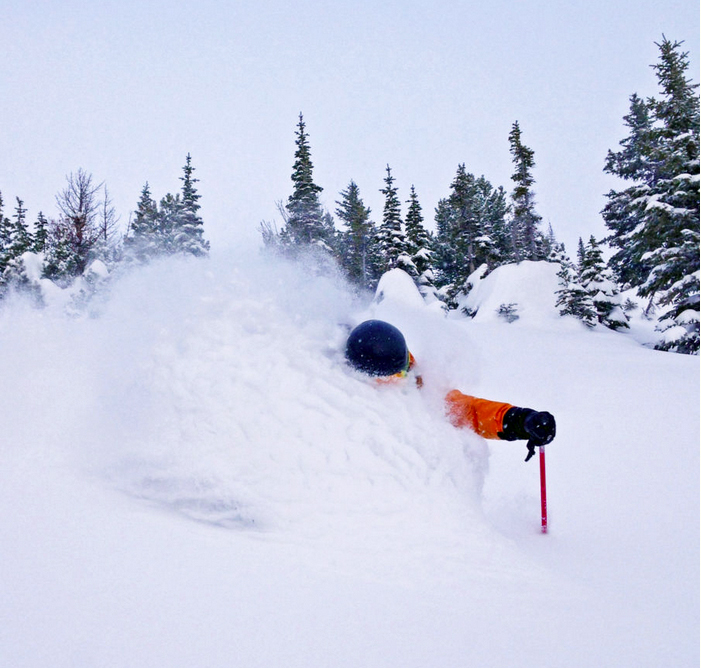 Kicking Horse offers a big mountain alpine experience with excellent early season powder. A series of three ridges plunge down from the Dogtooth Range crest, dividing the terrain naturally into four prominent features – Crystal Bowl, Bowl Over, Feuz Bowl and Super Bowl. Together these bowls offer a tasty selection of wide gullies, steep pencil thin couloirs, open basins and rolling groomers that will test your stamina and leave the thighs feeling like rubber by the time you etch turns for 4,200 vertical feet. The lifts will be empty this December and Golden is a nice town to visit.
Opening day: December 8th
Alpine snowpack: 126 cms
Snowfall to date: 427 cms
Snowreport info.
Destination info.
Red Mountain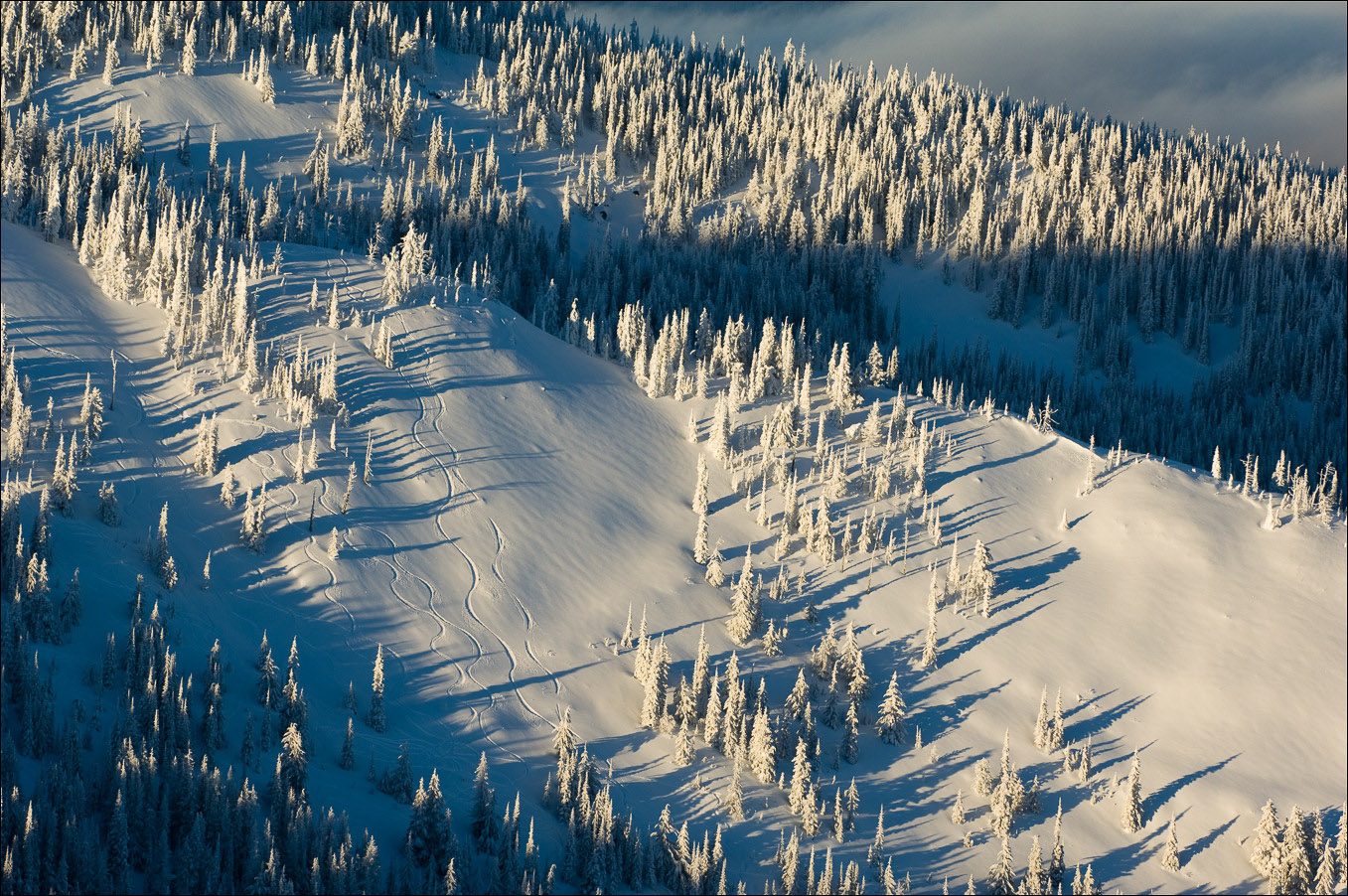 Red Mountain is a place for real skiers, one of the unspoiled resorts in the Kootenays. Red offers 4200 acres of steep skiing that will leave you smiling. The latest Own The Mountain gives skiers a chance to actually be an owner of your very own mountain. The town is small and eclectic, a real ski town with lots of charm and characters to keep you entertained. Don't miss Red this December, the snowpack ids looking great.
Opening day: December 9th
Mid mountain: 93 cms
Snowfall to date:: 175 cms
Snowreport info.
Destination info.