Salomon's Holy Grail Touring Binding
Salomon is making pitch to create the holy grail of touring bindings to be launched in 2018.
The Shift is designed to to be light and efficient enough to tour in, but has the safety features and downhill performance of a traditional alpine binding.
Marker has been the market leader for the past two years with the Kingpin, the first pin binding to incorporate an alpine-style heel piece. It was billed as the first Alpine Touring binding that skies like a downhill binding.
This year, Fritschi launched the Tecton, with an alpine heel piece like the Kingpin, plus a tech toe piece with lateral release. Fritschi claims that with side release at the toe, it can add a very stable heel piece that doesn't rotate and lose efficiency or power. It transitions from touring to skiing and back are fast and can be done without stepping out of your bindings.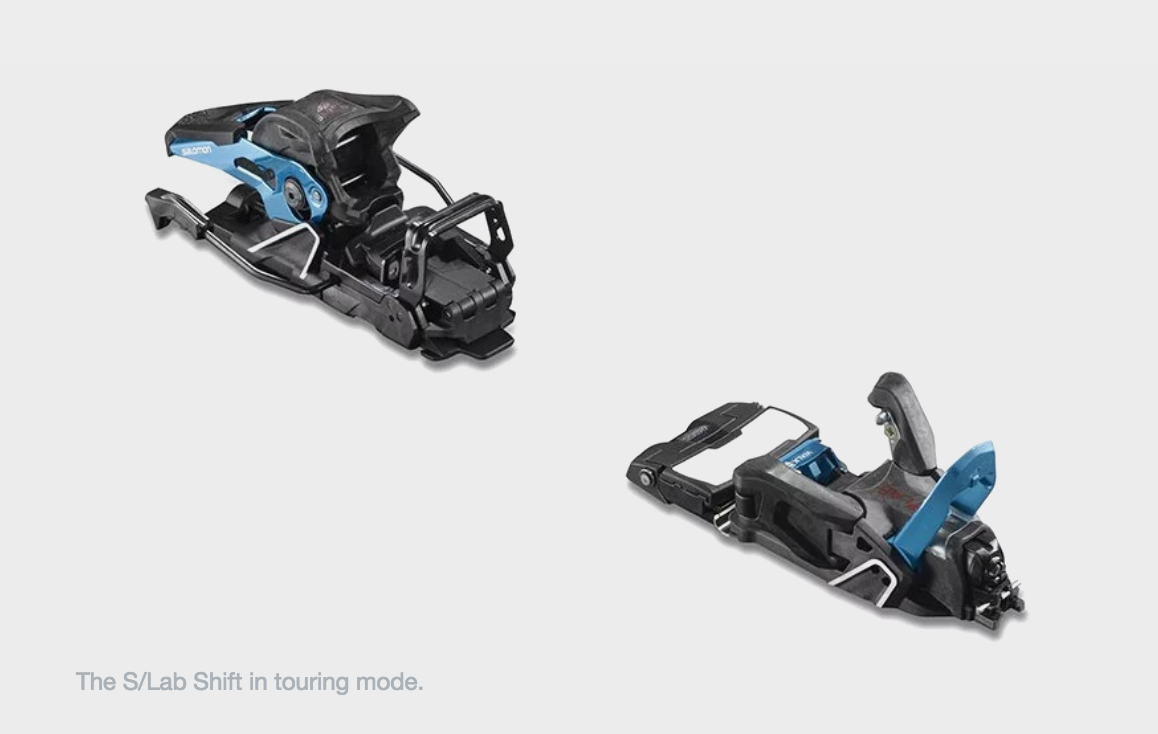 In touring mode, the Shift uses pins for efficiency. In downhill mode the pins fold out of the way, and the toe piece clamps to the boot like a normal alpine binding. This is different than the Kingpin and Tecton, which use pins to secure the ski boot toe. In back, the Shift has an alpine style heel, similar to that of Salomon's venerable STH2 alpine binding.
This what Salomon athletes have to say:
"I'm excited for people to get on the Shift, it's different than anything out there. It allows people to climb and ski at their top level in the backcountry with no compromises." Greg Hill
"The Shift is all about no compromises, essentially what we've created is a binding that tours with the efficiency of a pin binding, but skis downhill with the security of an alpine binding. It's the holy grail of bindings. That's the dream." Cody Townsend
I'm looking forward to trying the Slack. It's heavier than most pin bindings however is lighter than slack country touring bindings, with superior climbing. It will certainly find a user niche in the ever increasing backcountry skiing market.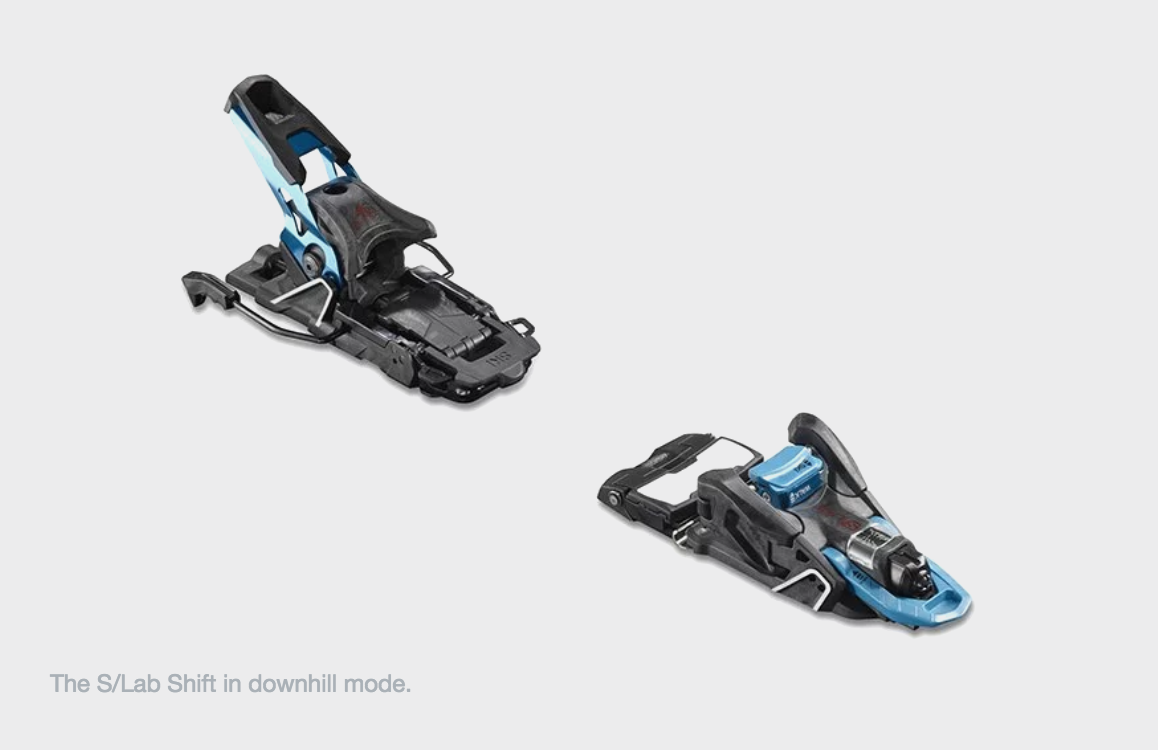 SALOMONS SPECIFICS:
DOWNHILL PERFORMANCE
Using a simple lever in the toe, you can confidently transition from touring in a pin binding to a true alpine binding (toe and heel) with a 13 DIN for charging downhill. Plus, with 47 mm of elastic travel (same as the legendary STH2), the SHIFT's long toe wings offer top of the line energy transfer and efficiency.
TOURING CAPABILITY
The S/LAB SHIFT utilizes a pin toe design for touring, enabling full range of motion when hiking and kick turning. With an easy step-in, convenient switch between ski and tour modes and fast and intuitive access to the climbing aids, the SHIFT makes it quicker and easier than ever to get to untracked lines. Not to mention it weighs in at 1.7kg/pair.
MULTI NORM CERTIFICATION (MNC)
Offering Multi Norm Certification (MNC) and an adjustable toe pedal, the S/LAB SHIFT is the only hybrid binding that is compatible with all norm boots on the market.
SHIFT SPECS
DIN 6-13
Weight 1700g/pair
Adjustment Range 30mm
Brakes Size 90/100/110/120mm
Crampons Waist Width 100/120mm
Climbing Aids 2° & 10°