Pehota Podiums at FWT
Canadian athete Logan Pehota went off in the Fieberbrunn 2017 Austrian Tyrol stop of the Freeride World Tour. A 2nd place finish in Fieberbrunn qualified Pehota for the final stops of the Freeride World Tour (FWT) in Haines and Verbier.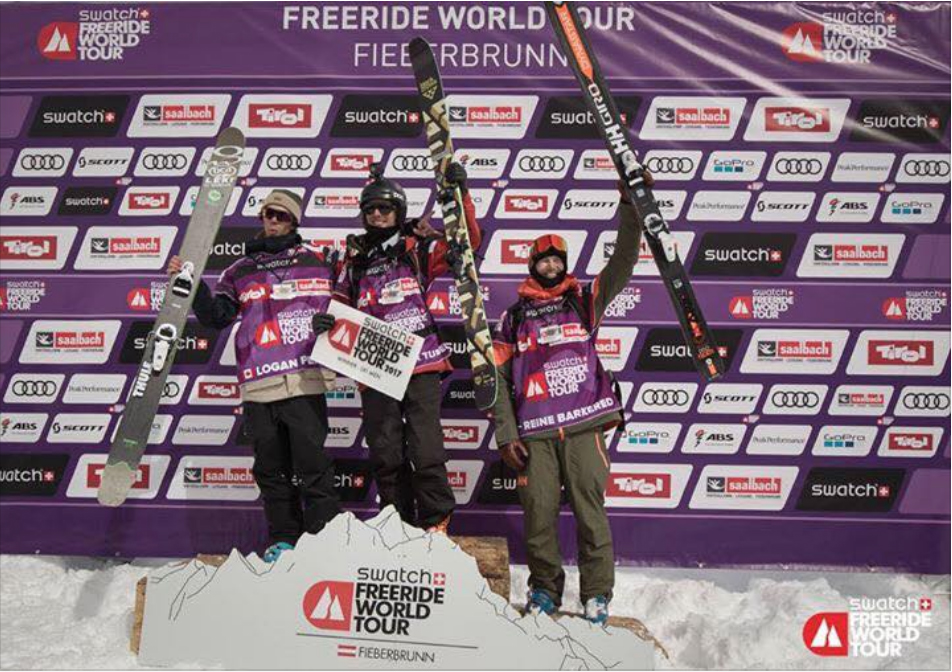 Logan Pehota commented, "Today I was after some good snow, I knew the other aspects of the face was going to slide a lot so I wanted to stick to the good snow, hit the big cliffs and try to do some fast skiing. I did almost everything I planned except I didn't do the trick that I was planning to do and I missed one of my cliffs in the bottom section. Coming in this morning I didn't really think about the cut, I just wanted to take the most of this event and try to win, I am second for now, that's not bad."
After several days of heavy snowfall at the Tyrolean resort, the skies finally cleared to allow the competition to take place on the renowned Wildseeloder face (2118m). Competitors were treated to good visibility and somewhat variable snow conditions on the 600 vertical meter face due to snow safety control work conducted during the previous days. Fieberbrunn was the last chance to qualify for the final stops which resulted in spectacular lines and unfortunate crashes. Despite the challenging conditions, athletes demonstrated an impressive level of riding.
As the last stop before qualification cuts, athletes felt the pressure to execute their very best lines of the season which resulted in a high level of riding across all disciplines. The freeriders seized their last chance to qualify for the remaining events on the FWT and move on to the dream stop in Haines, Alaska.

Ski Men
Challenging conditions and a spate of spectacular crashes marked the start of today's competition. Nonetheless, Kristofer Turdell (SWE) stomped a massive air high on the venue followed by impeccable riding in difficult snow, earning first place. Reine Barkered's (SWE) line featured his signature full-throttle skiing but was marred by a lack of flow on the lower part of the venue which pushed him to third place.

Snowboard Men
Sammy Luebke (USA) topped out the category in first place with a masterful selection of features that allowed him to pull off textbook frontside and backside 360s, both cleanly stomped. Close on his tails was Jonathan Penfield (USA) who demonstrated unparalleled control with powerful riding.

Ski Women
The Austrian women ruled the day with stunning no-hesitation skiing from Lorraine Huber (AUT), who entered the face with confidence on a double-air and followed through with stylish skiing and a stomped bottom air, delivering her into first place, and closely followed by Eva Walkner (AUT) in second.

Snowboard Women
Marion Haerty (FRA) was once again able to secure a top spot on the podium with a line featuring a technical entrance followed by beautiful powder turns linked with stylish airs. Veteran rider Shannan Yates (USA) earned second place with a highly technical line and fluid riding.
After the qualification cuts, the reduced field of twelve ski men, six ski women, six snowboard men, and four snowboard women will advance to the next stops in Haines, Alaska, Verbier, Switzerland, and will be qualified for the 2018 FWT.
Stay tuned to FWT social media channels and www.freerideworldtour.com for the latest information regarding the upcoming competition scheduled for March 18-25. For more on Logan Pehota.