BC Officially approves Valemount
The BC Provincial Government has officially announced the approval of the new Valemount Glacier Destinations ski and sightseeing resort with the finalization and signing of a master development agreement. Shirley Bond, the Minister of Jobs, Tourism and Skills Training, made the announcement on behalf of Forests, Lands and Natural Resource Operations Minister Steve Thomson.
The first-phase project investment by Valemount Glacier Destinations and its capital partners will be approximately $100 million. On completion, the new resort – located in the Premier Range of the Cariboo Mountains immediately west of the Village of Valemount – will include:
– Year-round glacier skiing and gondola access for alpine sightseeing;
– Access to mountain top elevations of more than 3,000 metres (9,850 feet), including the summits of Mount Pierre Elliot Trudeau, Twilight Glacier, Glacier Ridge and Mount Arthur Meighen;
– The largest vertical drop in North America, third largest in the world, of over 2,000 metres (6,726 feet);
– A base-area village with residential, hotel and commercial space, which will be a focal point for all seasons resort activities; and,
– 800 full-time jobs that will be created and supported through the construction and operation of the resort.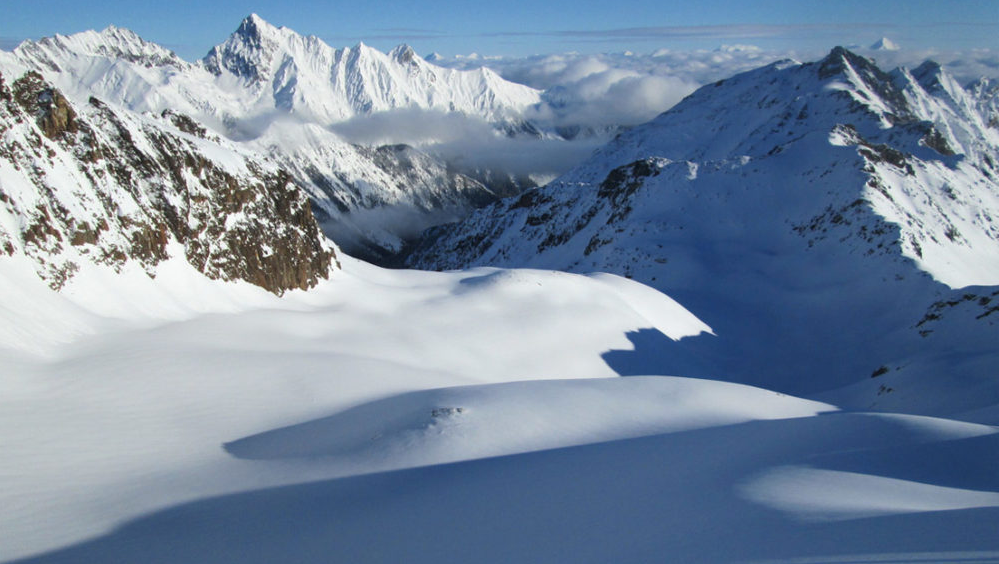 The Valemount Glacier Master Plan, showing how the resort will be built out over time, was approved by the Province in August 2016. The master-plan review process included consultation with First Nations, government agencies, local stakeholders and the public. These consultations were completed in March 2016.
The Province also completed detailed technical analysis on the Mountain Development Plan (proposed gondolas, chair lifts, ski runs and trails) and worked with the Simpcw First Nation to carry out a comprehensive environmental review to ensure a strong environmental impact mitigation strategy was part of the approved master plan.
 
The Valemount Glacier Resort has strong support from local partners, including the Simpcw First Nation, the Village of Valemount, and the Regional District of Fraser-Fort George. The resort proposal was a locally born initiative brought to the developer by the Valemount Ski Society and the Village of Valemount.
Agreements signed with the Simpcw First Nation allow the Simpcw to share in revenues generated from the resort and ensure the Simpcw have the ability to share in the success and benefits of the resort in their territory over the life of the project.
The approved 60-year master development agreement is the land-use contract between the Province and Valemount Glacier Destinations, which will allow construction and development activities to proceed toward an anticipated resort opening in December 2018.
Read more in last autumn's unofficial approval announcement and master plan here.