Whistler Blackcomb Renaissance Approved
Whistler Blackcomb's new Master Development Agreement was approved with the Province of British Columbia and Squamish and Lil'wat Nations today. The execution of these 60-year agreements provides the green light and future certainty for Whistler Blackcomb's new development plans.
Whistler Blackcomb has entered into agreements with the Squamish and Lil'wat Nations on whose traditional territories it operates. These agreements run concurrently with the Master Development Agreements and ensure that local First Nations participate in the success of the resort as partners through economic and cultural commitments, jobs, contracting and development opportunities and recreational opportunities for the youths of those Nations.
"We have elders here today who grew up in Whistler and were removed as children. We are happy that these agreements give our children the opportunity to enjoy their traditional territory as so many fellow Canadians and tourists do and to also participate and benefit from the economic benefits it generates, as it always should have been," says Councillor Rosemary Stager (Tsekonámus Losí), who co-led negotiations for Líl̓wat. "This is a story about what truth and reconciliation could look like, it's a step in the right direction for everyone involved." The cultural sharing and learning that accompanied the negotiation process have also created stronger ties between the Nation and Whistler Blackcomb.
Whistler Blackcomb is planning to invest $345 million over three phases of development called the Renaissance. The investment will add new, year-round attractions and activities, major on-mountain winter and summer improvements, offer new real estate developments, and improve Blackcomb's upper and lower base areas. The commitment to Renaissance led Whistler Blackcomb to being purchased by Vail Resorts, the deal insured funding for the new development.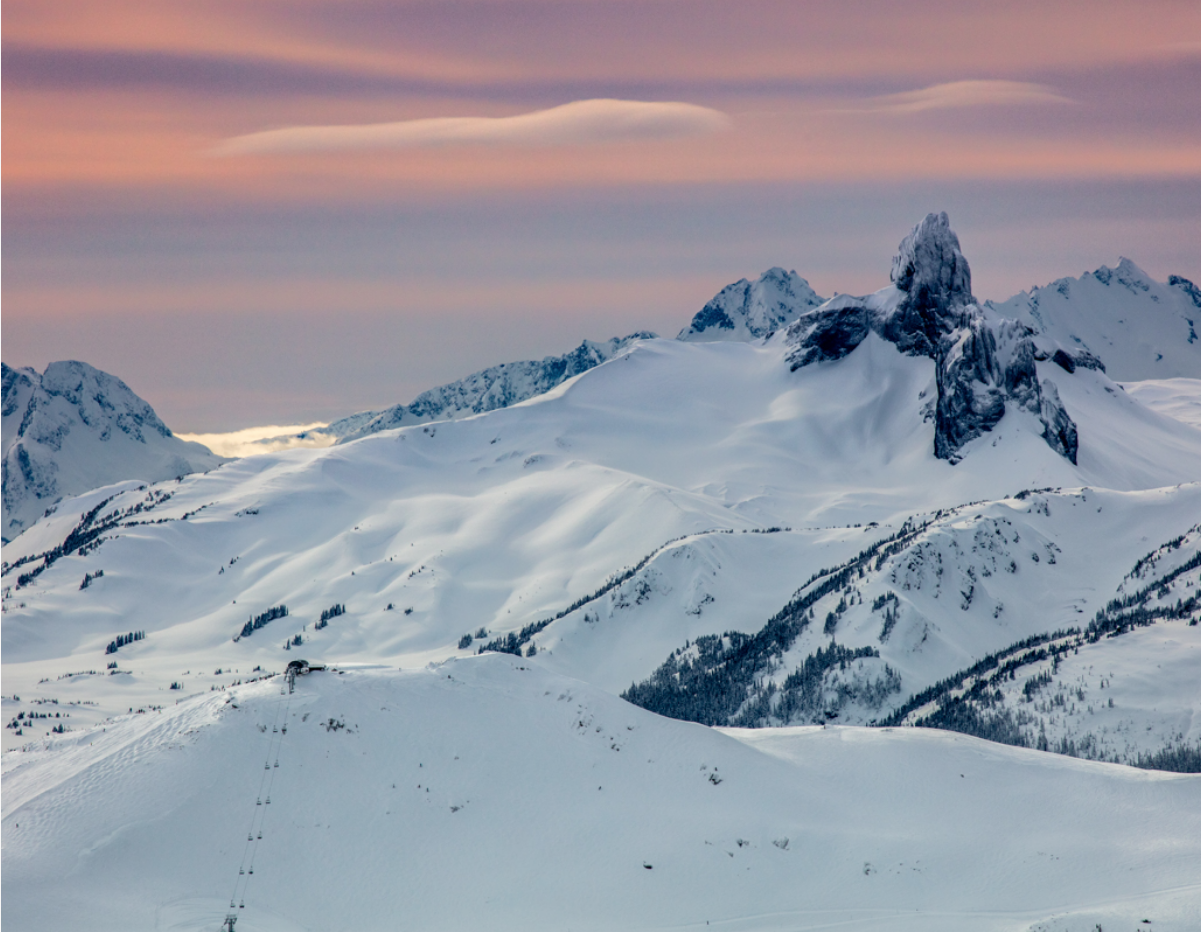 "This is a significant milestone for Whistler Blackcomb and our local communities as it provides us with the long-term certainty for the capital investment required to maintain our position as a premier mountain resort destination in the world," says Dave Brownlie, chief operating officer at Whistler Blackcomb. "We are grateful for the support the Province has provided during this process and for our strengthened relationships with the Squamish Nation and Lil'wat Nation through which all our communities will benefit."
"This is a major accomplishment for Whistler Blackcomb that has taken many years to achieve," says Rob Katz, CEO of Vail Resorts. "With this step now complete, we look forward to a strong partnership with the local First Nations, the Province of British Columbia, the Resort Municipality of Whistler, and all of the community stakeholders over the course of the next 60 years to ensure the continued success of Whistler Blackcomb."
"I'm pleased to be able to approve these Master Development Agreements for Whistler Blackcomb, which in turn help to ensure Whistler's continued contribution to the economic success of our Province," said British Columbia's Minister of Forests, Lands and Natural Resource Operations Steve Thomson. "I'm impressed with the partnership approach that Whistler Blackcomb has taken in working with the Squamish and Lil'wat Nations and the local community."

About Whistler Blackcomb
Whistler Blackcomb, the official alpine skiing venue for the 2010 Olympic and Paralympic Winter Games, is situated in the Resort Municipality of Whistler located in the Coast Mountains of British Columbia 125 kilometres (78 miles) from Vancouver, British Columbia. North America's premier four season mountain resort, Whistler and Blackcomb are two side-by-side mountains which combined, offer over 200 marked runs, 8,171 acres of terrain, 16 alpine bowls, three glaciers, receives on average over 1,170 centimetres (461 inches) of snow annually, and one of the longest ski seasons in North America. In the summer, Whistler Blackcomb offers a variety of activities, including hiking and biking trails, the Whistler Mountain Bike Park, and sightseeing on the PEAK 2 PEAK Gondola.