Red Mountain Saved
Red Mountain was saved from becoming an endangered species. The resort reached its goal of $10 million in reservations through an online crowd-funding campaign from people who would be interested in investing a minimum of $1,000 for an equity share of the resort.
Last summer RED Mountain launched the campaign stating that is an "Endangered Species" within the ski resort world. They're tired of seeing families priced out of a premier ski vacation by Mega Resorts. RED Mountain's preservation as a fiercely independent, non-corporate entity is beyond worthwhile. "Fight the Man. Own the Mountain." They're giving YOU the chance (instead of "THEM") to actually be an owner of your very own mountain.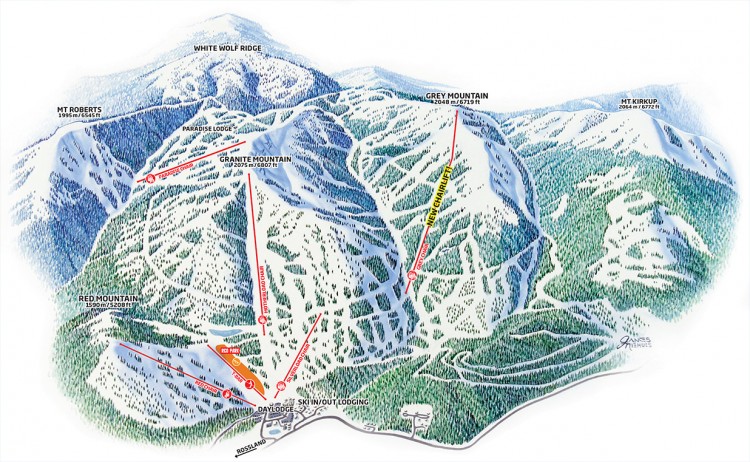 "This campaign has always been and will continue to be about your passion for skiing and your love and respect for Red Mountain," said Red Mountain CEO Howard Katkov in an online letter announcing the accomplishment. "You are standing up for independent skiing and the preservation of a place and a lifestyle that must be protected— and celebrated—for generations."
Nearly 3,000 people have pledged their support for the campaign. Tiers of investment range from $1,000 to $25,000, each with a different set of "rewards" that include lift tickets, season passes, custom skis/snowboard, and more. "We now sincerely hope that a large percentage of the RED fans that pledged their support will convert their reservations to a real investment when the Phase II launches this fall," said Katkov.
Red has begun the legal and accounting process of launching an equity offer, which it hopes will be ready by fall. If the goal of $10 million is raised through the crowd-funding equity offering, the funds will be used for capital projects to enhance the resort, including lodge renovation, terrain expansion, summer trail building, and construction of a new restaurant, clubhouse, and cabins.