Jasper skier swims class 3 avalanche
It all happened in a split second, but once it started it was already too late.
One of Jasper's most experienced mountaineers was at the mercy of Mother Nature as he was swallowed up in a class three avalanche of snow, ice and debris in the Tonquin Valley Feb. 28.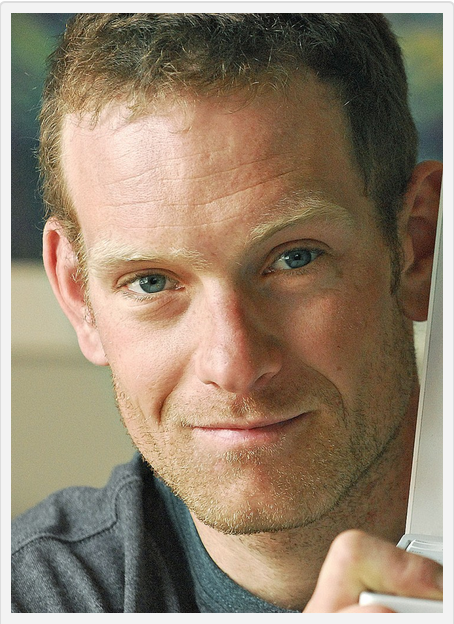 Not knowing which way was up or down, Dana Ruddy somehow survived one of Jasper's worst avalanches of the season—albeit with nine broken ribs, a punctured lung, a badly damaged knee and a bruised heart, spleen and lungs.
"I can only describe it as a tornado of ice and snow and rock and debris. I didn't even know which end was up. I was totally at the whim of the avalanche," recalled the born and raised Jasperite during a telephone call from Edmonton, where he is recovering from his injuries.
"I tried to ski out of it by pointing my skis downhill and skiing at probably 70 or 80 kilometres an hour over these chunks of moving ice and snow, but I ended up hitting one so hard and got so much air that my skis blew off and I ended up being swallowed up into the avalanche."
With no way out, the 35-year-old did the only thing he could think of: Swim.
"In avalanche courses they tell you to swim so that was really the only thing I could do at that point so I swam and I ended up getting spit out and I got tangled up in a smallish spruce tree," said Ruddy, who remained conscious throughout the entire ordeal.
Had it not been for the tree, Ruddy said he might not have lived to tell the tale.
"I basically got stuck behind it in an upright position and it kind of twisted my knee badly, which is what did the damage to my knee, but at the same time it saved my life."
Below him was a creek and a run out path from old avalanches. He would later find out from the park wardens who analyzed the slide the next day, there was more than four metres of debris in the catchment area.
"If I had gone in there, I would have had a pretty low chance of survival," said Ruddy, who was buried up to his waist when the slide finally came to a standstill.
"When I got caught up in that tree I kind of had a feeling I was going to be OK at that point, even though I was in bad shape physically."
Watching all of this unfold was Ruddy's friend and local Jasperite Sean Elliot, who had moments earlier heeded Ruddy's advice to stay above the wind slab that ultimately triggered the avalanche.
"Sean immediately put his beacon in search mode and made his way down through the debris. I was moaning and yelling for him so he didn't really need his beacon to find me.
"I told him that my legs were in bad shape and I could feel something was seriously wrong with my chest. I could hear slurping noises and grinding noises and things I had never heard from my body so I knew I was under a lot of trauma."
Elliot immediately dug out Ruddy's legs and got him settled into a half-bent seated position—the only position that seemed remotely comfortable at the time.
From there Elliot set up a small campstove to boil water and filled Ruddy's water bottle with hot water to keep him warm before taking off down Portal Creek for help.
Within 30 to 40 minutes, Elliot was able to get cell phone reception and contacted the Parks Canada's visitor safety team.
The emergency response team immediately sprung into action, dispatching a helicopter from Canmore.
About four hours after the accident, Ruddy spotted the chopper.
It tried to land, but the slope was too steep so the rescuers opted to land at Maccarib Campground, directly below Ruddy's perch.
After dropping off three rescuers, the helicopter returned and lowered a rescuer down who immediately began to splint Ruddy's leg. At that time, Ruddy thought it was the worst of his injuries.
After calling for aditional help, another rescuer was lowered down and together the two used an inflatable stretcher and strapped Ruddy into a seated position before he was winched into the air.
"The pilot was incredibly smooth. I barely even felt being lifted off the ground and then lowered back down," said Ruddy, who was dropped back down at Maccarib Pass before being loaded into the back of the helicopter and flown to a waiting ambulance at the Parks compound.
From there Ruddy was taken to Seaton Healthcare Centre in Jasper.
"The ambulance reassessed me and that's when I got some good drugs for the first time," said Ruddy, with a light chuckle.
At the hospital, staff worked to stabilize him while they waited for a STARS Air Ambulance to arrive, but due to poor weather conditions STARS was unable to make the trip.
As a result, he was taken by ambulance to Hinton, where he was transferred to another ambulance before being transferred to Edmonton. He was then immediately rushed into the emergency room before being transferred to the trauma unit, where he has spent the better part of the past two weeks.
Ruddy estimates it took between 12 to 13 hours from the time of the accident until he finally arrived in Edmonton.
Reflecting on the avalanche and his injuries, he said he is lucky to be alive.
"When I was in the avalanche I had the thought that this was it," said Ruddy, who has a four-year-old son and a wife.
"I feel pretty lucky to be here. Often times people get dismembered or broken in that type of avalanche and for whatever reason I survived. Everybody is telling me it's because I'm tough, but I think I got really, really lucky."
Prior to triggering the avalanche, Elliot and Ruddy were having what he describes as a "mellow day."
The pair had just finished eating lunch in the Circus Valley when they decided to make their way up a pass between Majestic Mountain and Peveril Peak, located in the Tonquin Valley.
"The day was a very mellow day. We weren't taking on any big objectives, we weren't skiing any big slopes, we had no intentions of really even skiing those slopes that we were on, we were just trying to find our way down to the Portal Creek basin."
Leading the way down, Ruddy made his way to a headland so he could get a better view of the slopes below and noticed a wind slab, considered a hazard in the backcountry. He directed Elliot to stay high to avoid it before he proceeded to cut across.
"I can't even explain why I did it. I just skied across the feature I just told Sean to avoid," said Ruddy.
With about 30 or 40 feet between himself and Elliot, the slab suddenly broke loose, shattering. Ruddy described it as a dinner plate breaking on a table.
"I immediately knew I was in a serious situation so I just pointed my skis downhill and went for it and tried to get out of the way of the avalanche," recalled Ruddy.
He was later told the crown of the avalanche was 150 metres wide and 50 to 150 cm deep, and that it ran for 650 metres, but it only managed to carry him for about 250 metres before he got snagged by the tree.
On Feb. 28, avalanche conditions were rated as considerable above treeline. In hindsight, Ruddy said he would have done things differently.
"Had I really been in the moment, I would have recognized I just told Sean to avoid this feature and I probably would have hiked 30 or 40 feet back up to his trail and followed his track. That would have been the right thing to do," said Ruddy, admitting complacency lead to the avalanche.
"Everybody makes mistakes."
Despite his near-fatal experience, Ruddy said he has no intention of giving up his backcountry adventures.
"I know people think it's crazy, but the thought of not doing those sports again hasn't even crossed my mind," said Ruddy, who has found some solace reading the book Buried by Ken Wylie, who was involved in a massive avalanche in 2003 that killed seven people in the Selkirk Range of B.C.
"I don't feel traumatize by it, but I think it will definitely change my approach to things. That moment of complacency was so brief, the decision to ski across the slope was made in an instant and I think I will be a little more cautious in my decision making and be a little more present."
He said he will likely remain in the hospital for at least another week while he undergoes knee surgery, and he thanked everyone who has sent him well wishes and visited him while he was in the hospital.
"The outpouring of support from Jasper has been overwhelming," said Ruddy.
"I feel so lucky to come from a small town. All the love that's come from Jasper has been incredible."
By Paul Clarke
reporter@fitzhugh.ca
Jasper Fitzhugh