Avalanche Canada issues special warning
Avalanche Canada has issued a Special Public Avalanche Warning for
Avalanche Canada has issued an avalanche warning for recreational backcountry users in BC's Central and Southern Interior Ranges this weekend.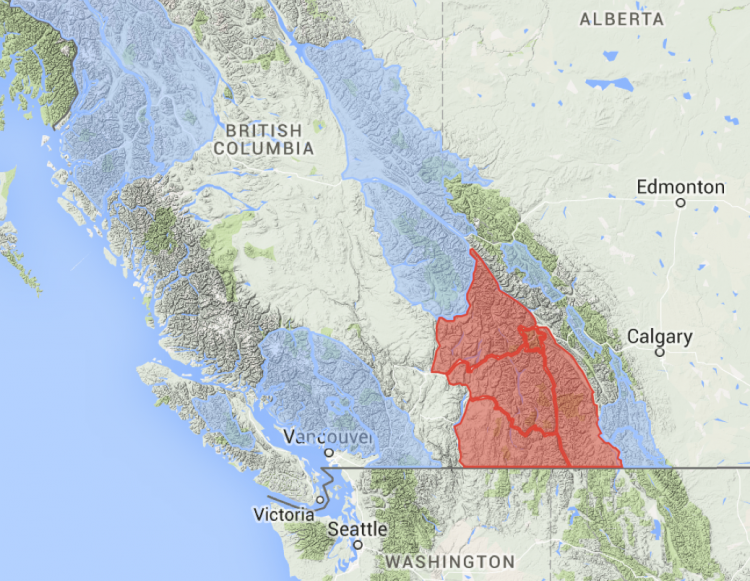 The Special Public Avalanche Warning includes:

– North Columbia
– South Columbia
– The Purcells
– ​The Kootenay Boundary
Glacier National Park is also issuing a public warning for backcountry users in that region.
"Recent new snow and wind have deposited up to a metre of new snow across these regions that overlays a weak layer," said James Floyer, Avalanche Canada's forecasting program supervisor.
"We've seen this layer fail a number of times over the past few days, resulting in some close calls. Our concern is that as the sun comes out this weekend, this weak layer will become more easily triggered.
"And with the amount of snow that's on top of it we could be seeing some very large and dangerous avalanches."
Avalanche Canada advises avoiding large slopes in the alpine and at treeline, especially slopes that have not been previously heavily ridden.
Every person in a backcountry party needs to wear an avalanche transceiver in transmit mode and carry a probe and a shovel in their pack. Ensure all equipment is well maintained and in good working order. Avalanche training and practice in using rescue equipment is essential to ensure a fast and efficient response in case of an emergency.
For up-to-date information check the daily forecasts at www.avalanche.ca and Avalanche Canada's Mountain Information Network.