Stevens Pass Avalanche Story
When the avalanche ripped, there was no sound—no rumbling, no snapping of trees, no screams from any of the seven people who'd just skied the untracked 42-degree slope off the back side of Washington's Stevens Pass resort. I watched as my friend Jim Jack, 46, dropped in and crested a roll in the terrain. That's when the snow cracked in a concave line two feet deep and 30 feet wide, shattering into blocks that began to tumble slowly before picking up speed. Lower, beyond where I could see, the slope fractured again, dislodging another sheet of snow into a steep, narrow chute more than a thousand feet below us. In the distance, I saw the top boughs rattling on a tall spruce.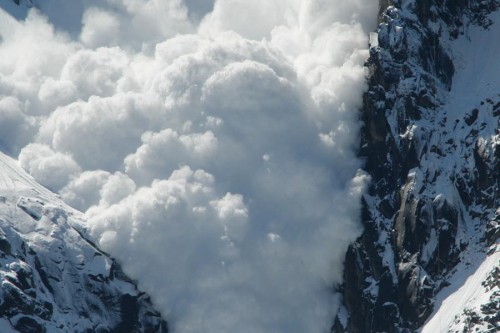 It was nearly noon on Sunday, February 19, 2012, clear and windless after two days of stormy weather. We were in the Tunnel Creek drainage, a 3,000-vertical-foot swath descending southward to Washington's Highway 2. Twenty-six inches of snow had fallen in the past 48 hours. According to the Northwest Weather and Avalanche Center's subsequent incident report, the avalanche—our avalanche—was a 32-inch-deep-by-200-foot-wide slab that traveled 2,650 vertical feet down a twisting, tree-ringed chute. Four of the seven skiers ahead of me were caught, and three of them were killed. The five of us left standing above the release point had no idea how big the slide would become and how much damage it would do.
Twenty minutes earlier, we'd glided out the open backcountry gates from Stevens for some powder skiing. There were at least a dozen of us—a mix of locals and visitors, some of whom had just met for the first time. We skied, as everyone does who leaves the resort boundary, at our own risk.
As recently as the '90s, most resorts kept these backcountry boundaries closed. But starting around 2000, areas like Jackson Hole Mountain Resort, Telluride, and Vail responded to the huge demand for more adventurous skiing and opened their gates. Last year, 4.2 percent of the nation's 10.2 million skiers ventured into the backcountry. But with increased use comes increased risk. The average annual number of avalanche fatalities in the U.S. has been slowly notched up since the 1990s, from 15 to the current 29 per year. Last winter saw 34 people, including snowmobilers, die in avalanches, thanks to an especially unstable snowpack across the West. Thirty-seven people died in 2007.
Standing alongside me in disbelief at the top of that slope were my fiancé, Dan Abrams, 34, who owns the ski-clothing company Flylow; John Stifter, 29, the editor of Powder magazine; ski photographer Keith Carlsen, 38; and Salomon sales rep Joel Hammond, 38. A group of six had already dropped in ahead of Jim. They were Chris Rudolph, the 30-year-old marketing director of Stevens Pass; Elyse Saugstad, 33, a pro freeskier; Johnny Brenan, 41, a local contractor and father of two; Rob Castillo, 41, from Seattle; Wenzel Peikert, 29, a Stevens ski instructor; and Tim Wangen, 54, a landscaper and longtime Stevens local. Another two snowboarders and a skier had split off and disappeared onto a different run down the ridge.
We were all expert skiers trained in avalanche safety and equipped with the proper gear. Many in the group had skied Tunnel Creek hundreds of times in similar conditions. The snow in the Pacific Northwest, heavier and with higher moisture content, is often more stable than elsewhere in the West, and reports from those who'd skied Tunnel Creek just a day earlier had suggested that the snow conditions were solid. We practiced responsible backcountry travel, skiing one at a time, close to the tree line, and waiting for each other in sheltered groves of ancient spruce trees.
Jack was a Stevens Pass legend, a longtime ski patroller at nearby Mission Ridge and the head judge on the Freeskiing World Tour, where he was known as someone who preached controlled, responsible skiing, even in a contest where the most extreme run wins. He was 30 feet below us when he triggered the avalanche and vanished.
Hammond scooted down to the fracture line and spotted Jack's ski sticking out of the snow but no sign of Jack. "Turn your beacons to search!" he shouted. We clicked our transceivers over and edged down into the slide path one at a time, trying to pick up the digital pulses that Jack's beacon was now sending from somewhere beneath the snow.
"I'm not getting any signal," Hammond said.
"Neither am I," Carlsen hollered back. "Keep moving. I'm going to stay high and search the trees."
Dan called Rudolph's phone, hoping he'd somehow skied to safety. There was no sign of Castillo, Saugstad, Brenan, Peikert, or Wangen, either.
I called 911 at 12:03 p.m., setting in motion the state police's network of first responders, which in this case meant Stevens' ski patrol. Just saying the words "There's been an avalanche" made the situation terrifyingly real.
Stifter, Dan, and I moved quickly down the gut of the slide path, covering 2,500 vertical feet in about 10 minutes, while Carlsen and Hammond searched the trees and kept an eye on us in case we triggered a secondary slide. The once fluffy surface was now a narrow funnel scoured to bare ice, punctuated by bent and broken trees.
Minutes passed. Still no signal from Jack or the others. I began to grasp how massive the avalanche really was. "They're all the way at the bottom," I shouted to Dan and Stifter. "They've been flushed through. We need to get all the way down, now!"
JOHNNY BRENAN HAD BEEN having lunch in his RV in the Stevens Pass RV lot with his wife, Laurie, and their two daughters when he got a text from his friend Rob Castillo about a Tunnel Creek run.
Brenan was a former Stevens Pass patroller whose girls raced for the Stevens ski team. He'd recently convinced Laurie to let him buy the RV so the family could spend winter weekends camped at the ski area.
"There's a mission up Tunnel Creek," Brenan told her about his plan to ski with us.
As he was strapping on his avalanche beacon, his seven-year-old daughter, Nina, asked, "What's that, Papa?" He explained the transceiver's purpose—to search for people buried in a slide or to send a signal to rescuers in case you're the one buried. Then Brenan told his 10-year-old, Josie, "Meet me here at two o'clock, and we'll go powder skiing."
On his way out the door, Laurie asked him, "Are you sure it's safe?"
"I wouldn't be going if it wasn't," Brenan answered. Like Jack and several others, he had skied Tunnel Creek more times than he could count.
We'd come up with the plan to ski Tunnel Creek over beers the night before with Chris Rudolph, who Dan and I had become friends with after moving to Seattle two years prior. Rudolph was well-known for his charisma and wacky marketing stunts, like the time he built a glowing disco truck for a film shoot. He'd been hired at Stevens as a fresh-faced 23-year-old after he sent in a video explaining why he was perfect for the job.
Although Rudolph had been offered more-lucrative marketing jobs over the years, he'd turned them all down. "I'm a lifer here," he'd told me recently. "I just love it too much to leave." He had a good life in the nearby town of Leavenworth: he owned a home, and he was getting ready to propose to his girlfriend, Anne Hessburg.
The avalanche forecast that Sunday warned of considerable danger, but Rudolph and the other locals selected a route that they thought would be safe, given the snowpack. When Stifter, who was at Stevens on a magazine assignment, read the avalanche forecast that morning, the risk factor was high enough to make him think twice, but he deferred to the locals' judgment.
At 11:07 a.m., Dan got a text message from Rudolph, who was just getting out of a management meeting: "Fireplace in 10 minutes."
Beside the outdoor hearth at the base lodge, a crew of people began gathering. Word had spread, and others wanted in. The posse was a mix of ski-industry veterans and longtime locals.
I stood next to my friend Elyse Saugstad, from Lake Tahoe, who I'd been skiing with that morning. We were the only women in the group. I didn't know many of the guys at the fireplace, including Colorado transplant Ron Pankey, who worked on the Freeskiing World Tour with Jack, and Seattle snowboarder Tim Carlson. I'd never met Seattleites Castillo and Peikert or locals Wangen and Brenan.
It seemed like everyone was antsy to get going, so I didn't introduce myself. Besides, I was an outsider surrounded by a bunch of hardy guys in their element. I was worried about how large the group was getting, but I kept quiet.
Around 11:30, we got off Stevens' Seventh Heaven chairlift and passed through a boundary gate. The snow beyond there isn't controlled for avalanches with explosives, and ski patrol isn't required to rescue you if you get into trouble out there, though most patrols do respond to search-and-rescue missions near their area. We shouldered our skis and started the 10-minute hike to the top of 5,845-foot Cowboy Mountain.
At the crest of the boot-pack, Castillo looked at Brenan, his longtime friend, and said, "Let's partner up, you and me." Jack and Rudolph then laid out our route—ski the first pitch below us and then traverse left through the trees to the next slope. The rest of us grabbed partners, too. We naturally broke into four smaller groups and, one at a time, began dropping into the deep powder.
AFTER SKIING THE FIRST pitch, Rudolph stopped in the same spot where he always waited—skier's left of the open slope, in a nook surrounded by old-growth spruce. It was a relatively safe place where his group could collect before traversing off the slope.
Saugstad and Castillo later explained to me what happened next. She skied the pitch while, above her, he and Brenan waited their turn. They looked at each other and grinned. "Go ahead—you go first," said Brenan. "I've got my eyes on you."
Castillo floated through the powder and came to a stop near Rudolph and Saugstad. Then came Brenan. The four of them were cheering about how good the snow was.
"Should we move left?" Castillo asked. They were planning to stay on the treed spine of a ridge rather than risk skiing the narrow gully below.
"Yeah, we should move," Rudolph said.
Castillo glanced down to fiddle with his glove, and that's when he heard the sound my group could not hear from above. The beast now came with a low roar. Out of the corner of his eye, he saw a 25-foot-high wall of snow thundering toward them.
Rudolph was the one to shout, "Avalanche."
Castillo had one second to grab hold of two small trees and shove his head between them, facing downhill. For the next 21 seconds—a time recorded by his helmet camera—the avalanche pummeled him in a cloud of snow, branches, and pine needles. He gripped the trees, knowing he was fighting for his life.
When the beating finally stopped, Castillo lifted his head and looked around. He was alone in the woods.
"Johnny!" he screamed. "Johnny!"
Saugstad had tried to ski out of the avalanche but was quickly swept away. She yanked the toggle on her ABS air-bag backpack, which deployed a giant air bladder designed as a last-ditch measure to keep skiers afloat and more visible to rescuers and to help prevent head and neck trauma. As the snow engulfed her, she tumbled over and over, losing control of her arms and legs. She could see nothing but white.
This is the way I am going to die, she thought. She pictured her husband, Cody Townsend, also a pro skier, and then she chanted in her mind, You're going to be OK.
When she came to a stop, Saugstad was entombed in snow, but she could see the sky. Her head and hands were the only parts of her free of the snow; she could breathe but she couldn't move.
She didn't yell for help right away. She was shaken but alive. It took a few moments for the thought to dawn on her: Others could have been caught in this, too.
On the valley floor, the debris spread out like a fan, mounds of dense snow piled up for hundreds of yards. Peikert, the Stevens Pass ski instructor, arrived first, within about 10 minutes of the slide. He and Wangen had stopped skier's left of Rudolph's group, just outside the slide path. They had skidded down the gully just ahead of my group.
When he arrived at the debris field, Peikert spotted two pink mittens sticking out of the snow. It wasn't until he ran over to them that he noticed the mittens were attached to Saugstad. He grabbed the shovel from his pack and spent the next few minutes prying loose her body and legs.
By the time I got there, a few minutes later, Saugstad was just switching her beacon to search mode. The powder cloud was still settling, and a fog lingered in the air. My beacon had finally sprung to life, beeping loudly and flashing red numbers that indicated how many meters away a victim was buried.
I was narrowing in on a beacon search as new stunned faces of others from our splinter groups filed out of the gully behind me. We did not talk except to bark orders. Stifter homed in on a second signal. "Get your probe and shovel ready," I yelled to those just arriving.
The lowest reading Stifter and I got on our beacons was 2.1 meters, meaning that our friends were buried more than six feet deep. Once we'd each isolated the two signals, Dan, Stifter, Castillo, Peikert, and Wangen began probing, then digging as hard as they could.
In 10 minutes, they uncovered both Brenan and Rudolph near the top of the debris field, less than 30 feet from where Saugstad had landed. Neither was breathing or had a pulse. After another five to 10 minutes, the group pulled them out and took turns doing CPR, until several Stevens ski patrollers arrived, with a search dog, some 45 minutes later, around 1 p.m.
While the others were shoveling, I continued to search the debris pile with Saugstad, who was walking around in a zombie state with her pack's air bags hanging out like collapsed lungs. We were picking up phantom signals. Then I spotted two people about a hundred feet down the debris pile.
It was Pankey and Carlson. Carlson had grabbed Pankey at the top of the slope and headed down a different line. The size of our group had made him nervous, and he felt the slope we were skiing was too steep and exposed. Later, Carlson would tell me that he cried a lot about the fact that he didn't say anything. "I would have spoken up," he said, "but everyone seemed so taken care of."
Pankey and Carlson had skied a nearby ridgeline, coming upon the debris field on their ride out to the highway. They spotted a pole and glove amid the rubble and immediately started to search.
"Are you getting a signal down there?" I called to them.
"We have one," Pankey hollered back.
I stared at him, awaiting more information.
"Jim's gone."
Eventually, the Stevens Pass patrollers confirmed that three of our friends, Rudolph, Jack, and Brenan, were dead. They asked us to leave the scene, but Carlsen and Stifter insisted on staying. The patrollers collected the bodies in an almost ceremonial manner. Those three men had been their friends, too.
ALL OF THE WARNING signs had been there, glaring and obvious: heaps of new snow, terrain that would funnel a slide into a gully, a large and confident group with a herd mentality, and a forecast that warned of dangerous avalanche conditions. All of us had been trained to recognize these risk factors, yet we did not heed them. Why?
"In a group, you feel less accountable for making decisions," Peikert said later. "Because it's one or two people making the call. It's like a riot—if one person throws a rock, everyone starts throwing rocks."
There is a sea change occurring in avalanche education. A decade ago, courses focused on digging snow pits and analyzing weak layers. But then, says Lel Tone, an avalanche-safety instructor, "we realized we were giving people a false sense of confidence. Looking at the statistics, there was a period of time when people who had taken an Avy 1 course were the ones being caught in avalanches."
Researchers decided that the so-called human factors—familiarity, social pressures, and the expert halo (in which the experienced believe that their expertise will keep them safe)—were more to blame than previously thought. So instructors began teaching people to use checklists, like airline pilots, to mitigate those human factors.
Our group didn't use a checklist that day. Instead, we relied on familiarity with the terrain and the snowpack. I've thought a lot about our decision-making process and how our confidence led us to ignore what some observers called a big blinking red light.
I've spoken with avalanche experts—guides, instructors, and psychiatrists—and they all say the same: that's human nature.
"When people are faced with situations of great uncertainty—when there's conflicting information about whether it's safe or dangerous—they tend to refer to simple rules of thumb to make decisions," says Utah-based avalanche researcher Ian McCammon, who studies these rules of thumb.
Rather than focusing exclusively on the snow conditions, McCammon is concerned with the questions that we're constantly processing in these situations, questions like: What is everyone else doing? What do the experts say? How familiar am I with what's going on? These are answered on a nearly subconscious level. In situations driven by desire—say, a longing for powder during a winter as starved for snow as 2012 was—it becomes even harder to make the right choices.
The day of the Tunnel Creek avalanche, 17 inches of snow had fallen overnight, and it was shaping up to be one of the best days of the season. On the drive up to the ski area that morning, I'd asked Dan, "Do you think it's safe to ski Tunnel Creek today?" He'd considered it for a moment, and then said, "Rudolph knows the safest way down." I'd nodded in agreement. That was the last we spoke about the risk level. But my fear cropped up again at the fire pit when I realized how large and confident the group was. The whole operation felt rushed, but I didn't say anything. I followed my friends.
Squaw Valley, California, psychiatrist and former pro skier Robb Gaffney told me, "If you're in a group, and you have this gut instinct that something isn't quite right, the fact that you want to be part of the group means you'll be less likely to speak up."
Hammond, the Salomon rep, admits: "A lot of us knew that terrain almost too well. But this wasn't a group of 12 people charging down a slope and being stupid. We were a big group acting smartly and independently."
It's true that we did a lot of things right, and some of our decisions saved people's lives. But it only takes one poor choice. Our biggest mistake may have been relying on previous experiences—times we'd all skied the same terrain, on similarly risky days, and nothing had happened. "You need to treat every slope as if you are riding it for the first time," McCammon told me, "because the avalanche doesn't care about what you got away with last time."
THE MEDIA CIRCUS BEGAN immediately. News crews showed up on our doorsteps and called relentlessly. At 3 a.m. on the night of the slide, I accompanied Saugstad to interviews for Good Morning America and Today. The producers of both shows wanted her to explain how a backpack with an air bag had saved her life. A producer from Good Morning America lectured me because Saugstad didn't give his network an exclusive. "You have no idea what a war zone morning television is," he shouted into the phone.
Days later, in Leavenworth, where Rudolph, Jack, and Brenan were some of the most popular residents, there were three memorial services in the span of a week. Friends drank Rainier beer and Pendleton whiskey around a backyard bonfire at Jack's house. His girlfriend, Tiffany Abraham, gave some of his T-shirts away so she could see them on his friends around town.
In newspapers, we were made to look like crazed adrenaline junkies for engaging in such a dangerous sport. A New York Times headline was particularly harsh: "Avalanches on the Rise for Thrill-Seeking Skiers."
For months I lay awake at night trying to make sense of it all. When I slept, the nightmares were savage, reoccurring images of people buried alive, trapped without air and clawing at their tomb. I would awake shivering and be unable to fall back asleep.
I remember sitting in the ambulance that transported us back to the ski area. A guy from our group was sitting next to me. I wanted to help him, to offer some words of comfort, but there was nothing I could say. So I said the one thing I wished I'd said earlier that day.
"Hi. I'm Megan."
"I'm Rob," he responded.
DAN AND I GOT married in March, a month after the avalanche. We saw a trauma therapist together, and we replayed what happened over and over—talking about it at breakfast, in the middle of the night, and on our honeymoon. But Dan was trapped in his own hell: he'd tried to resuscitate his friend Chris, who just moments earlier was so full of life.
Afterward, Dan wrote a letter to Chris' girlfriend, Anne Hessburg. "I need to tell you, Anne, I shoveled as fast as I could. I did everything I could," he wrote.
A few months later, Dan and I went to Leavenworth to visit Anne, Tiffany Abraham, and Laurie Brenan, the three women left behind by the avalanche. "Over time it has settled in," Anne told us. "All of the goals Chris and I had—it's hard to believe that's never going to be a part of my life. Every day, I try to figure it all out, try to make a new plan." She paused and then asked, "Dan, how are you doing?"
He looked at her, surprised, and then said: "I've never been that close to death, never held it in my hands. The way it unfolded, it just kept piling up. The avalanche was one scary part, but there was another part, the fighting for someone's life. I've learned not to tell people those details, because they can't handle hearing them. But those images, I will always carry them with me."
As time has passed, sleep has come more easily for me, but the visions still replay in my mind, and I still don't have straight answers to my questions. I spend a lot of time thinking about those three men and their families. I think about Chris and his grandmother's ring that he never got to give to Anne. I think about Laurie bravely stepping into their RV to tell her daughters that their dad was gone, and Josie, looking up at her, saying, "Am I not going powder skiing with Dad?"
Although we knew the stakes were high that day, none of us thought this could happen. We never considered we'd be risking our lives or leaving family members in a wake of grief.
When I met with Laurie months after the avalanche, her sadness felt thick. We sat in the sun and talked about Johnny, about what kind of a father and husband he was. "He loved his girls more than anything," she told me. It was then that we both broke down.
Source: ESPN.com freeskiing editor Megan Michelson wrote about her stepfather's killer in January 2011.