Montana Avalanche Catches Three, Injures One
The snow doesn't know it's only October. Three skiers were caught and partially buried when they were skinning up No Name Bowl in the northern Bridger Range in Montana yesterday. This early in the season, most skiable snow is going to be found in pockets where it's been swept by the wind, and such loaded deposition zones are commonly unstable. The three were climbing a south-facing gully when they heard a whoomph, watched cracks appear, and were swept away. With such a shallow snowpack, they were pummeled over rocks and then buried up to their chests and armpits. Only one was injured. Can you say "lucky"?
Be careful out there, powder heads — the snow is thin and hazards abound. Via Gallatin National Forest Avalanche Center.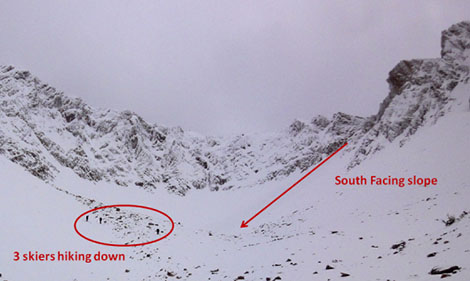 By Steve Casimiro, Adventure Journal on October 30th, 2012