Greg Hill, Glen Plake Survive Manaslu Avalanche
A massive avalanche struck Manaslu, the world's eighth-highest mountain, in Nepal shortly before 5 a.m. this morning, sweeping through teams of climbers and skiers camped at 7000 meters, including Greg Hill and Glen Plake, both of whom survived. Eleven people have been confirmed dead and as many as six are still missing, among them Plake's teammates Rémy Lécluse and Greg Costa. Reports that Eric Hjorleifson was on Manaslu were untrue; the skier currently is in Canada.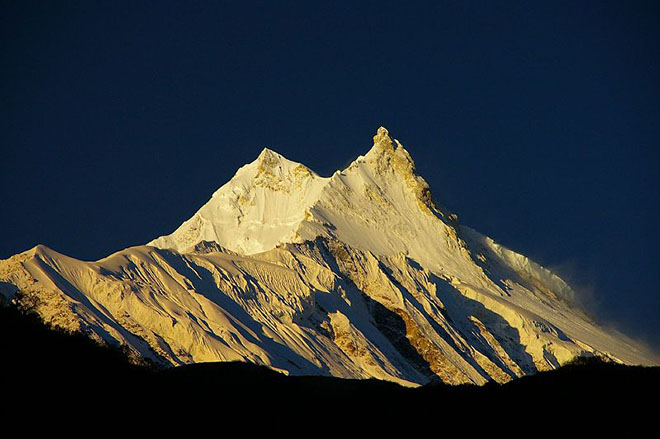 Hill reported on his Facebook page, "A huge avalanche swept through camp 3 at 4:45am on Manaslu, catching lots of people in their sleeping bags, many dead, and injured. Luckily our team is fine, and helped with the rescue, Glen Plake is also fine but my heart goes out to all the others…"
International Mountain Guides has a crew on the mountain and reported that the slide was caused by a serac fall, which was confirmed by Italian mountaineer Silvio Mondinelli.
"IMG Manaslu leader Mike Hamill reports that about 4:30am (local time) a serac fell triggering a slide that hit Camp 3. The IMG team is at Camp 2 and they are all safe and sound. Mike and several other guides are now responding to Camp 3 to assist. We'll be waiting for more info."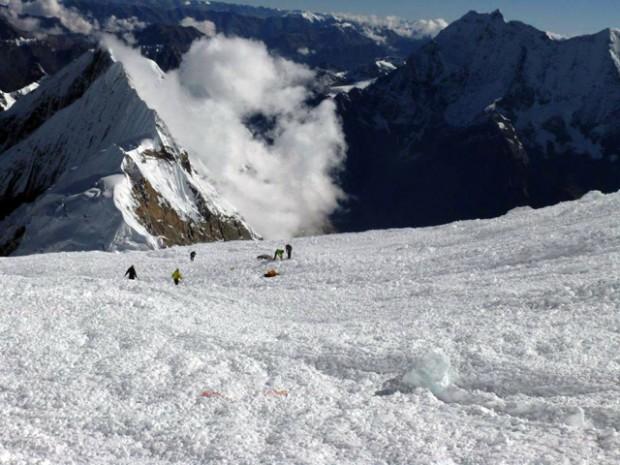 Garrett Madison, a guide with Alpine Ascents Internation, told Outside, "We counted 11 total deceased or missing," wrote Madison. "We were able to assist the French and German survivors some who were in pretty bad shape. We made a heli-pad and coordinated a rescue and evac'd about 15 people, and a few bodies. A lot of gear and a few bodies are still up there as the clouds moved in mid day."
Plake was swept nearly a thousand feet in his tent, was banged up and lost teeth, but was otherwise okay.
"Greg [Costa] and I were in a tent together, Rémy was in another. It was 4:45a and I was in my sleeping bag with my headlamp on reading my devotional when we heard a roar. Greg looked at me and said, "That was a big gust of wind," then a second later, "No, that was an avalanche."
Then it hit us.
I was swept 300 meters over a serac and down the mountain and came to a stop still in my sleeping bag, still inside the tent. We all went to sleep with avalanche transceivers on so I punched my way out of the tent and started searching.
Searched for 10 minutes when I realized I was barefoot.
Greg was using my down suit for a pillow and I found my suit, I found everything that was in my tent – camera, sleeping bag, ski boots, it was like someone had thrown my gear in the back of a pickup – but there was no sign of Greg. Rémy and his tent are nowhere to be found."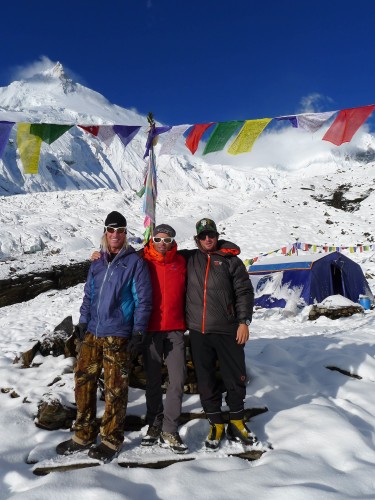 The Associated Press reported that with the start of the fall Himalayan climbing season 231 people were on Manaslu, though nowhere near that many were at Camp 3.
Reports are conflicting. The AP reported that a German, Nepali, and Spaniard were among the dead and that 10 injured climbers were rescued and flown by helicopter to Kathmandu, according to pilot Pasang, including three French and two Germans. However, Agence France-Presse said that 13 people were rescued and five were evacuated to the capital. 66-year-old Italian Alberto Magliano, who completed the Seven Summits, was among the dead, team member Silvio Mondinelli reported.
"Most of the dead people are French," the AFP quoted Ang Tshering Sherpa, vice-president of the Nepal Mountaineering Association, after speaking to expedition members at base camp by satellite telephone.
Alpine Ascents reported, "During the rescue & recovery in the following hours we were able to coordinate and assist evacuating over a dozen climbers on 10 helicopter flights from just below Camp 3 (20,500'). Lakpa Rita Sherpa coordinated much of the helicopter evacuation by speaking directly to the pilot and supervising the packaging and transportation of patients to our makeshift helipad on the debris field. Currently our group is now in base camp and planning to rest for a few days. Garrett Madison, Expedition Leader."
Plake, Lécluse, and Costa were attempting to be the first to ski 26,759-foot Manaslu without supplemental oxygen. Hill's team, which includes Benedikt Böhm and Sebastian Haag, had originally planned to ski Cho Oyu, the world's sixth-highest mountain, but was forced to abandoned their attempt when the Chinese government closed access to foreigners. They then shifted to Manaslu.
The peak is one of the more deadly of the world's tall mountains. Through 2008, there had been 297 summits and 52 deaths. Manaslu's worst disaster came in 1972, when an avalanche on the northeast side of the mountain killed 15 in a South Korean expedition, 10 of whom were Sherpas.
by steve casimiro, Adventure Journal