Canadian Avalanche Centre Bulletins
By Jon Turk
A month ago, I was in a trailhead parking lot, loading my snowmobile after ski touring. Gord walked over.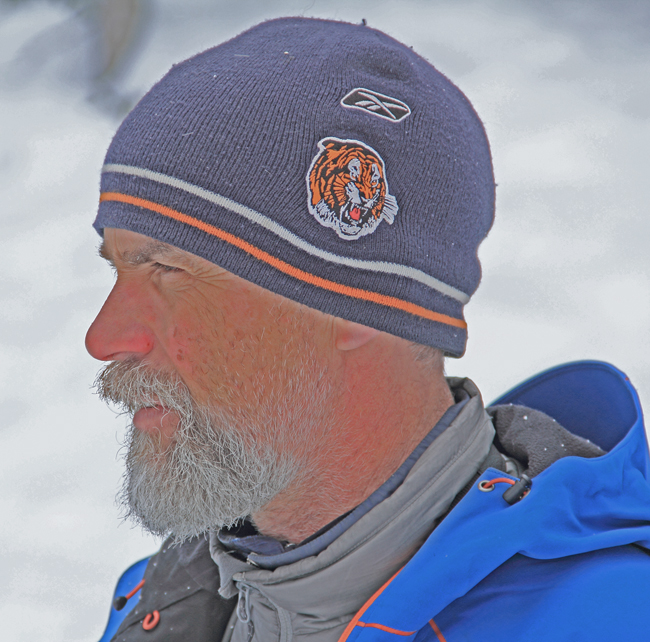 "So, what are you doing tomorrow, Jon?"
"I gotta work."
Gord laughed. "Oh really? So did you finally get a job at 7-11? Or what?"
That's friendly-banter Gord-speak for, "You call being an adventure writer work? Why don't you do something useful like selling Jo-Jos?"
I smiled back. "Isn't that a little bit like the pot calling the kettle black?"
That's Jon-speak for, "You call being an avalanche forecaster work? All you do is go back country skiing every day with your partner Dave and tell us how good it was."
All joking aside, I won't try to convince anyone that I am a contributing member of society, but Gord is. Every day, tens of thousands of skiers, boarders, snowmobilers, and snowshoers stake their lives on the avalanche forecasts of the Canadian Avalanche Centre (CAC). Gord Ohm and Dave Tracz are part of a hard working, dedicated network of CAC professionals whose mission is to protect all of us from doing something stupid.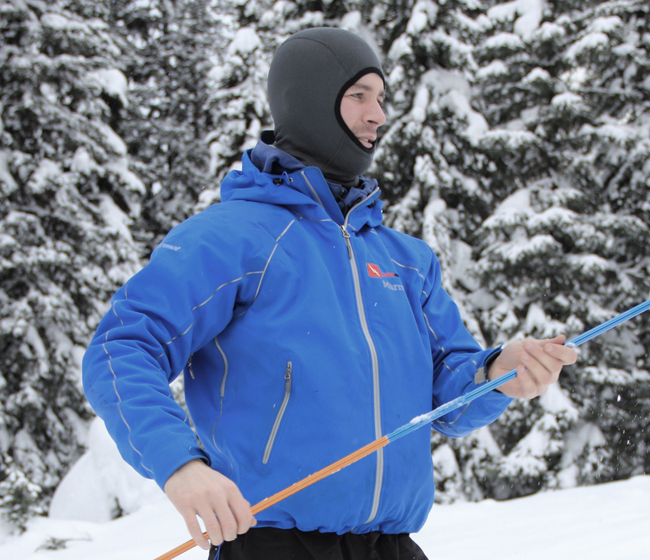 If you go to a commercial operation for lift, heli, or snowcat skiing and riding, the in-house avalanche team does extensive forecasting and control work to provide a high margin of safety. They use explosives to trigger avalanches on potentially unstable slopes and, if that is not sufficient, they have absolute authority to close terrain on high hazard days.
In contrast, the back country is so vast that it is functionally impossible to control every bowl, chute, and tree line. But even more than that, we go into the mountains to ski fresh pow and to be free. This is a place where we can stand on top of a mountain and gloriously make a life and death decision for ourselves. I am captain of my skis. I point them downhill because I think that the snow is stable today. Or I point them home because I sense danger.
For an introduction to back country avalanche safety, start with the CAC page on "decision making" and review the commonly used "Avaluator" Card. There are many nuances to the art of staying alive in steep, snowy mountains, but everyone will agree that knowledge of the recent history of the weather and snowpack is critical. Here in Fernie, there is a friendly, informal, information exchange. "Where did you go yesterday? What did you see? Any surprises?" These exchanges with people I trust are critical to my decision making process.
Then, every morning, before I brush my teeth and pack my skins, I read the CAC Bulletin for my region. All the bulletins are written by a central forecast team in Revelstoke. But no forecaster has intimate and reliable knowledge of an entire province. So the forecasters do, in a formal way, what I do informally. Ask their friends. One source is a propriety website, available only to subscribing avalanche industry operations, called InfoEx. These commercial operations make detailed observations of snowpack and avalanche conditions and post their information on InfoEx. In places where there are many commercial operations, like the Monashees, the CAC forecast team has enough information from InfoEx to make a region-wide stability evaluation. However, in some regions, like the South Rockies, there is a paucity of information.
To rectify this problem, the CAC formed the South Rockies Field team, aka Gord and Dave. This program is funded primarily from the Association of BC Snowmobile Clubs, the Province of BC's Community Gaming Grant, and our coal mining neighbour in the Elk Valley, Teck. Gord and Dave go out four times a week to record weather, avalanche activity, and snowpack data. They then call this information into CAC headquarters. The forecasters combine this data with other data streams in the region to create the daily forecast for the South Rockies.
To make full use of the CAC website, first look at the pretty pictures and hazard summary for the region you are interested in. Then, for more information click the "Forecast Details" tab located just above the Bulletin. If you are in the South Rockies, you can read Gord and Dave's field observations by clicking "Pre-Trip Planning" on the top navigation bar and then "Discussion Forums". Posts from Gord and Dave are signed by the name "South Rockies Field Tech." In addition, The CAC encourages all backcountry users to participate in the discussion by signing up and posting their own field observations.
Enjoy. Be safe.
Next week I will detail a day in the field with Gord and Dave.
Jon Turk is author, most recently, of The Raven's Gift: A Scientist, a Shaman, and their Remarkable Journey through the Siberian Wilderness.