Avalanche
by Jon Turk
Over the Holiday season, a sequence of storm pulses brought much needed snow – and two avalanche fatalities – to British Columbia. On Thursday, Dec 29, a 30 year old pro-patroller from Whistler was killed by a slide near Pemberton. He was an experienced back country skier and a trained avalanche professional. The following day, a second skier triggered slide engulfed a group of heli-skiers near Revelstoke. Four people were buried, and three were dug out. One died. Again, the lead guide was an experienced back country skier and a trained avalanche professional.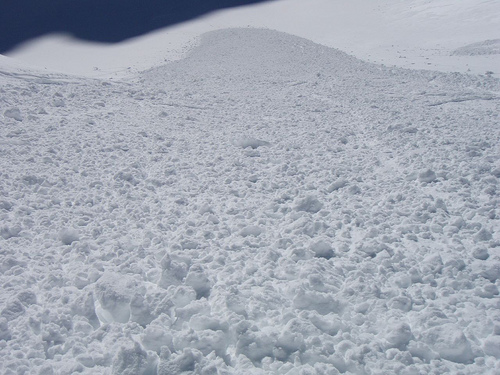 In most sports, there is considerable room for error. A baseball player draws a multimillion dollar salary if he scores a hit once out of every three times at bat. The highest paid quarterbacks throw interceptions routinely. The best basketball players hit 50 % from the floor, which means that they miss half of their shots.
I've been an active backcountry skier for 32 years. My batting average is somewhere around 999.98. Not nearly good enough. I broke my pelvis in a slide in 1997. My wife, Chris, died under moving snow in 2005.
I'm not going to try to give a short course on snow physics and avalanche forecasting in a 500 word column. There are lots of books and courses out there to train anyone in the basics.
But at the time of these recent tragedies, I do have a few things to say that are close to my heart. Before Chris died, she was writing a book on avalanche safety. After the first, most intense wave of grief had run its course, I opened her computer and read the unfinished manuscript. She said that there are many nuances and uncertainties in avalanche forecasting. There is never a perfect winter snowpack. There are always weak layers. So we make value judgments, every day. Is that layer weak enough to be deadly, so you go home? Or is it stable enough to ski anyway? Nuance. Uncertainty. Some say, "More art than science."
But there are some factors that are not nuanced; that are certain. Let's take the simplest example. It is always safest to ski one at a time. Any additional skier or skiers adds unneeded weight to a slope and also adds complexity and reduces response time should an avalanche occur. Everyone can count to two. So don't start until your buddy has reached the bottom and cleared. Right? So why, on the day of her death, did Chris drop in when Will was only five turns into a big, dangerous path? Why did two people die that day?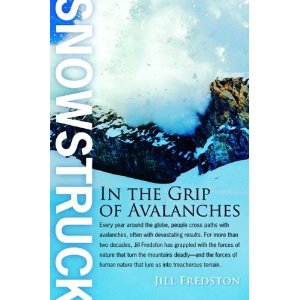 In her excellent book, Snowstruck: In the Grip of Avalanches author Jill Fredston devotes an entire chapter to the psychological factors behind decision making. She gives the example of a man who was injured in a car wreck, and spent most of the winter in hospitals and rehab. By spring, he was eager to get out on the slopes and salvage the tail end of a nearly nonexistent season. The doctor gave him the go-ahead to ski. The avalanche rating was "High." He was too impatient to wait. He died. Jill argues that many avalanche accidents occur because knowledgeable people break obvious rules or ignore obvious signs because some external psychological factor interfered with sound judgment that day.
I don't know what happened in the two BC tragedies in the final days of 2011. I don't know why Chris didn't wait for Will to clear before she started skiing on Mt Tom, in 2005.
No rule or set of rules can guarantee safety. Bad luck always leers behind the corner. The day of my avalanche, I did some dumb things, but I was the 15th person to ski that slope. Two skiers were waiting their turn above me. My tracks were a meter from the last set of tracks. Why did it let go on me?
There are too many unanswered questions. But early in the New Year of 2012, let me offer a few unequivocal words of advice:
Be alert;
Ski one at a time;
If you detect obvious danger signs, like recent natural avalanche activity, woomphing in the snow, cracks or settlement radiating out from skis, or small releases to ski cuts – then play it safe. Reduce your ambitions for the day, or go home.
Enjoy. Be safe. Hope to see you out there one of these days.
Next column: On patrol with forecasters from the Canadian Avalanche Center.
There is still time to vote for me for National Geographic "Adventurer of the Year." http://adventure.nationalgeographic.com/adventure/adventurers-of-the-year/2012/vote/