A Low-Impact Ski Lodge

Is there such a thing as a low-impact ski lodge? Valhalla Mountain Touring owner Jasmin Caton is doing her best to make it a reality.
Like everyone right now, Jasmin Caton is waiting for the snow to fall. There are already 40 centimetres on the slopes around her ski lodge in British Columbia's Selkirk Mountains, north of Valhalla Provincial Park, but she says it's too early to tell what the season will hold. "I just hope that once it starts snowing in earnest, it keeps coming."
Jasmin's first winter guests will arrive on December 6. Over the following 19 weeks, almost 300 frothy backcountry users will pass through the doors of Valhalla Mountain Touring to experience the famous 'Kootenay Coldsmoke' — some of the lightest, driest powder around. Given last year's unstable snow pack, one might expect to Jasmin's excitement for the upcoming season to be focused on getting good powder. But instead, she can't stop talking about the latest development in the lodge kitchen.
"This year, I've hired a kitchen manager and she's sourcing as much of our food as possible from local companies," says Jasmin. "It's been a dream of mine for a long time, and I've been working hard to figure out how we can make it happen."
The initiative is just one of the many ways in which Jasmin is trying to reduce Valhalla Mountain Touring's impact. Single-use plastics have been all but eliminated, food waste is collected as compost for her father's garden, a micro-hydropower system produces the lodge's power, and the business' 19,000-acre tenure — more than twice the size of Whistler-Blackcomb — is accessed via snowcat rather than helicopter.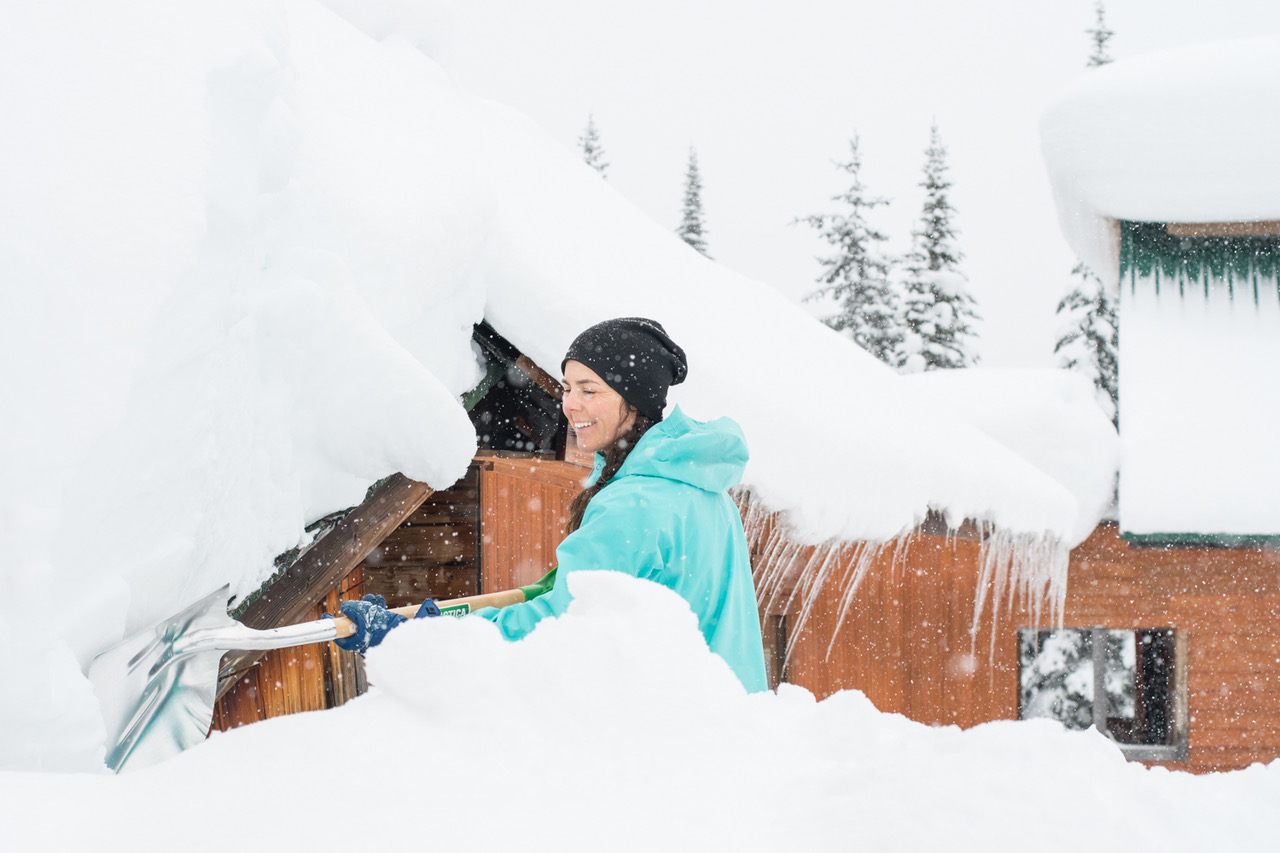 Jasmin's business is doing so well that, for the last four years, she's also been able to financially support environmental groups, including Wildsight, as part of the 1% for the Planet network.
"I've felt a strong urge to support Wildsight ever since supporting anyone was a financial possibility. They're doing really good things and the individuals involved are so passionate; that really appealed to me," Jasmin says.
As a child growing up in the Kootenays, Jasmin always cared about protecting the wild — "It wasn't something I had to learn, it just 'was', and I feel really lucky for that," she says. Her parents, Dale Caton and Lynda Morin, instilled a deep respect for the land in both Jasmin and her sister Nyree from an early age. Weekends were often spent hiking or skiing, and when the family opened Valhalla Mountain Touring in 1993, both girls helped to renovate and run the lodge.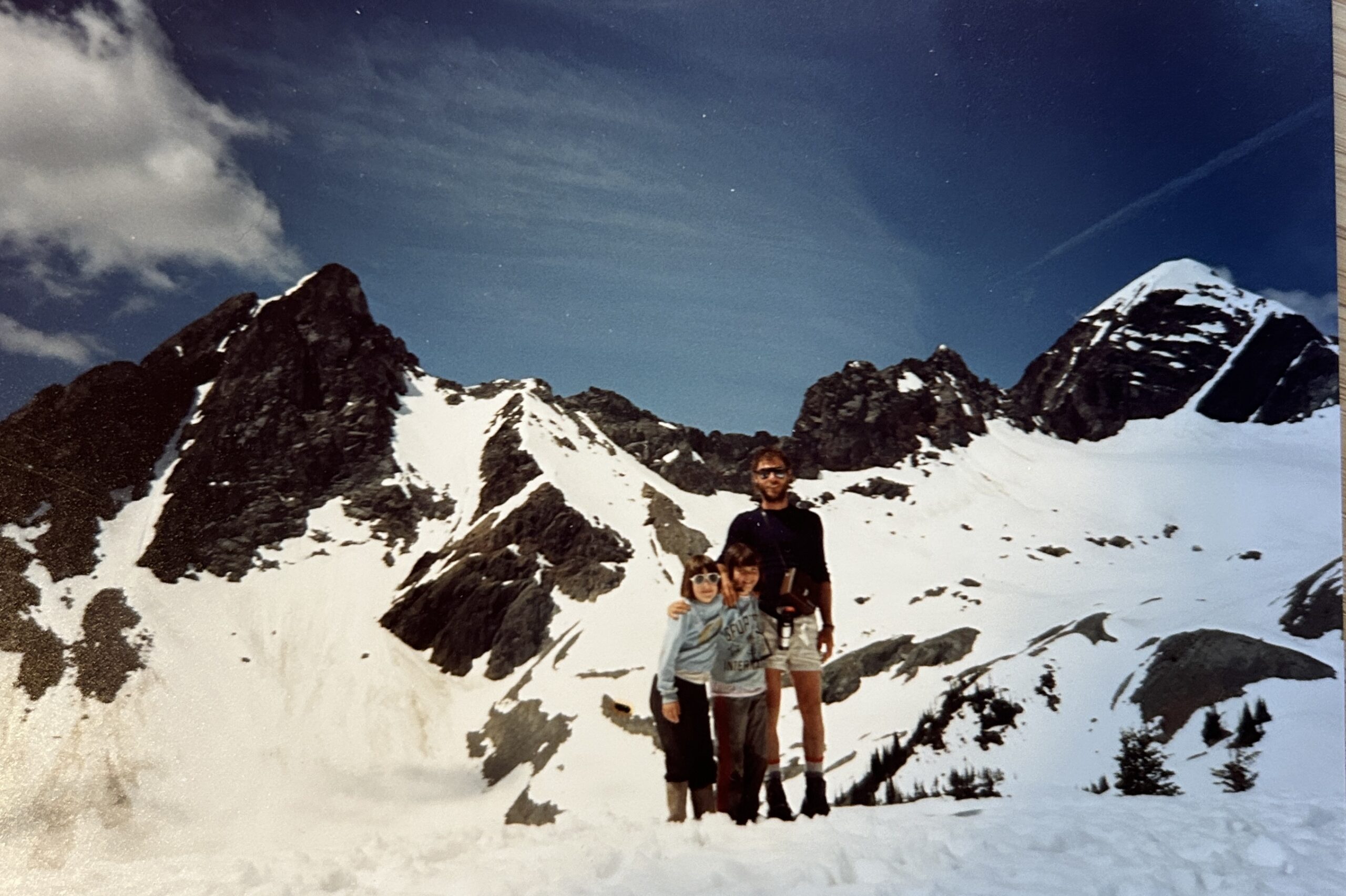 Her ethics turned into action during her teenage years. While in high school, Jasmin started an environmental club with friends, and at the age of 17, she was arrested during a peaceful logging blockade to protect a patch of local old growth forest.
"I had the passion but not the direction when I was young," Jasmin says. "I love that Wildsight's education programs are providing students with the knowledge and resources to create real change, without putting additional pressure on teachers who are already doing their best."
Towards a more sustainable guiding industry
Today, Jasmin wears many hats. As well as being the owner and operator of Valhalla Mountain Touring (she took over from her parents in 2010), she is also the mother of four-year-old twins, an ACMG-accredited rock and ski guide, a Patagonia Ambassador and an environmental activist.
From 2014 to 2015, she joined Wildsight in the successful campaign to stop a year-round ski resort from being built in the Kootenays' Jumbo Valley, sacred Ktunaxa land and a critical corridor for grizzly bears.
While she is endearingly hesitant to accept such titles as 'leader' or 'role model', Jasmin is undoubtedly both those things, and she's setting a powerful example for how other guides and backcountry lodges can do business better.
"As guides, we are taking from the environment. Not physically, but we're taking our livelihood from the landscape, so giving back needs to be a significant focus for us," she says.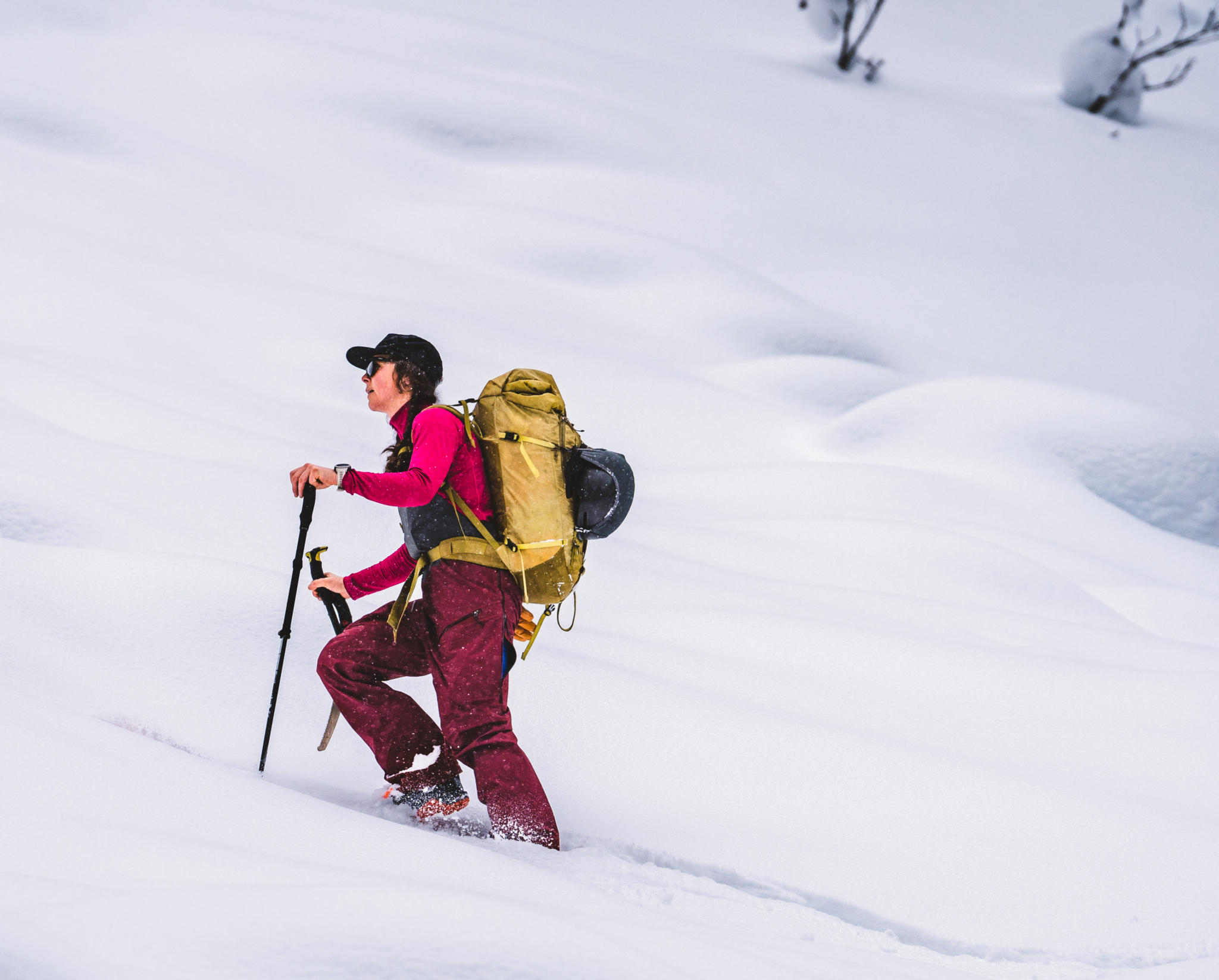 Jasmin believes her environmental values are widely held amongst the guiding community. The trick, she says, is translating them into action.
"One way of giving back is to help our guests develop a better appreciation for and connection to these wild places so that hopefully, they'll be more likely to rise up in some way, whether it's financially or in their day-to-day choices."
Given how immersive guided backcountry experiences tend to be — almost all Jasmin's guests spend at least three nights at the lodge, most of them seven — there's certainly plenty of time for those connections to develop.
"By the end, our guests start to realise that this experience they're having relies on a certain climate, it relies on a certain forest-type, and all those things are related. We stand on mountaintops from which we can see the clearcuts, and some of the guests who've been coming for years might go, 'oh, that clearcut wasn't there last year', and then we can have a conversation about it."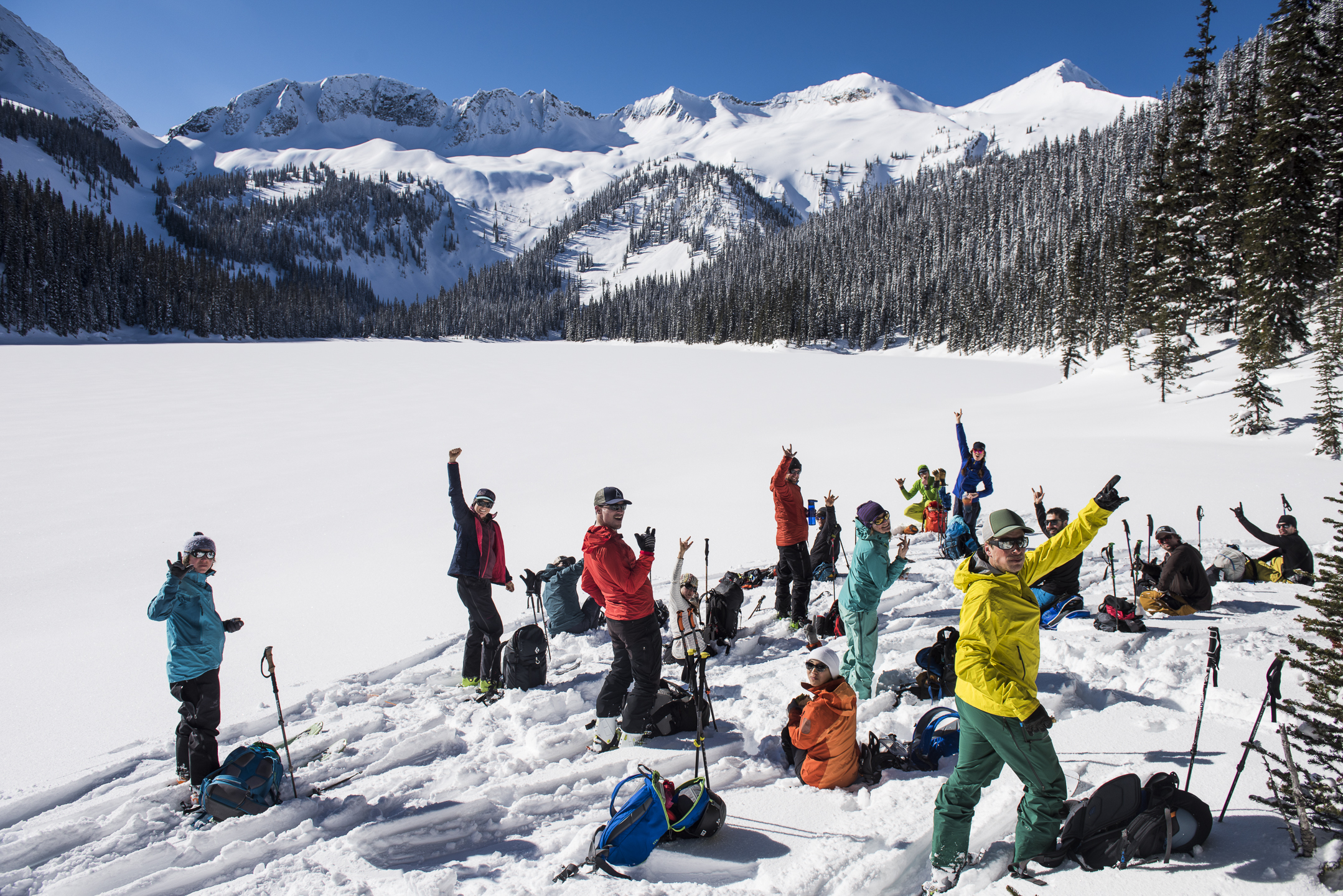 Valhalla Mountain Touring's environmental ethos is starting to pay dividends. Increasingly more guests are telling Jasmin they choose to adventure with her business because of its low impact. "It's always neat when potential clients are paying attention and choose us for those reasons; that's inspiring," she says.
Ultimately though, Jasmin's actions are driven not by profit, but because "it just feels like the right thing to do." This summer, the landscape around her home in Nelson, B.C., experienced some of the worst wildfires and drought on record, spiking Jasmin's climate anxiety to new levels and making her consider what kind of future her twins will inherit.
"It's not a case of 'maybe' the world will be different when they're my age. The world will look different, no matter what we do now. Through these small actions, whether it's donating or just being more sustainable in our everyday lives, I'm saying to them: 'hey, we've kind of messed up here, but we're trying — we do care what we're handing down to you'. It's an act of love."
Valhalla Mountain Touring has helped Wildsight by matching gifts to Wildsight environmental education fund. Help Wildsight raise $17,000 to connect kids with the wild for another school year.
By Amelia Caddy, previously posted on Wildsight.