Ortovox & Arc'teryx Airbag Sets Safety Benchmark
Ortovox and Arc'teryx, two global leaders in mountain safety equipment and apparel, have co-designed the new LiTRIC electric airbag system that has set a new benchmark for Mountain Safety.
The LiTRIC airbag system will increase safety by providing a minimum two inflations for at least 60 hours when it is fully charged, making multi-day tours possible with no need for recharging. The system can be tested any number of times at no cost and easily charged at home.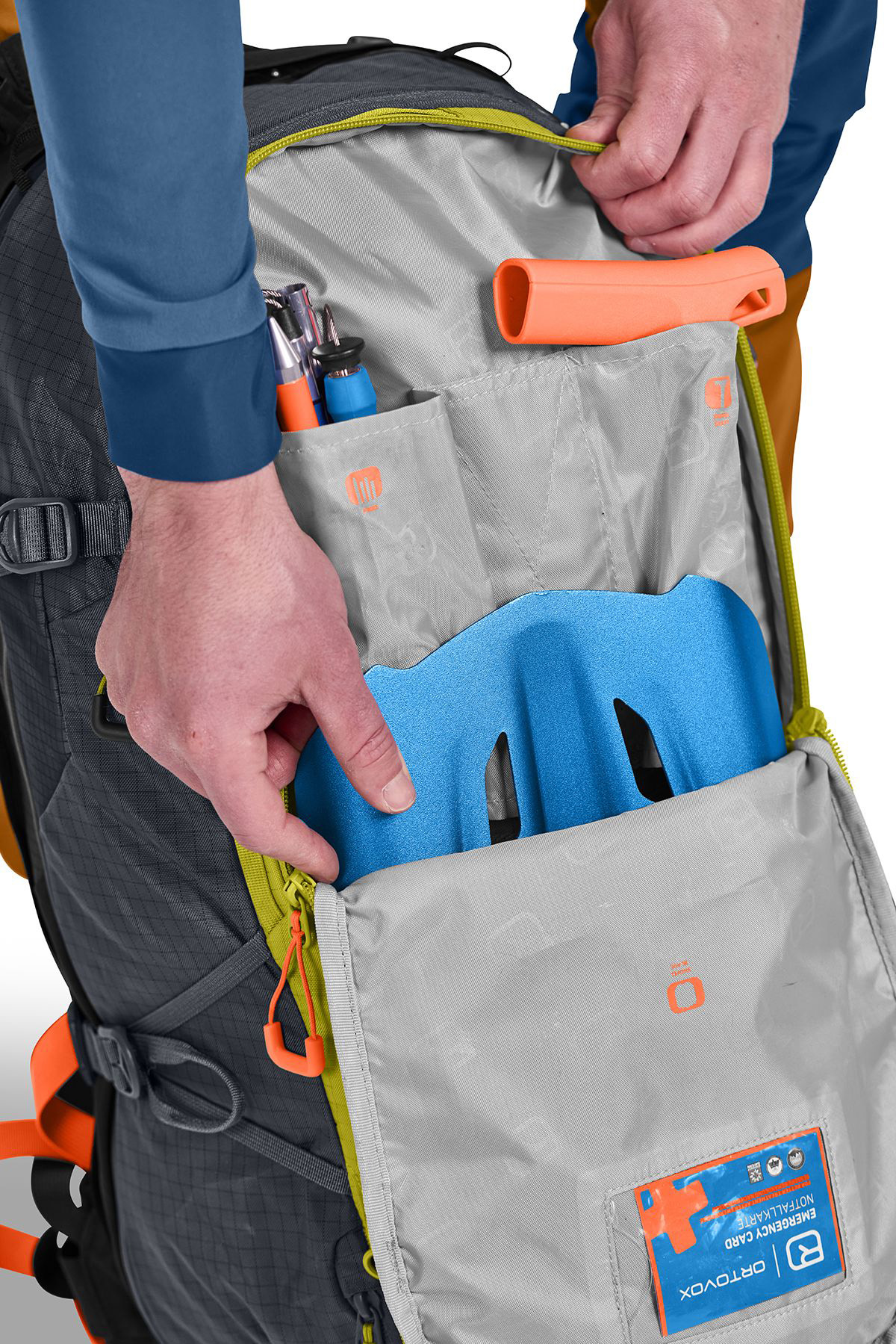 With no cartridgethere's more space for gear and no travel restrictions. The system itself is only 2.4 pounds, saving weight with the cold-tolerant supercapacitors and ultra-lightweight airbag making it one of the lightest airbag constructions available. From the height-adjustable, secure deployment handle to the reimagined safety leg strap, the intuitive design makes LiTRIC easy to operate and simple to pack away. On the side of the pack, the LED display shows the charge status of the battery and its readiness for operation.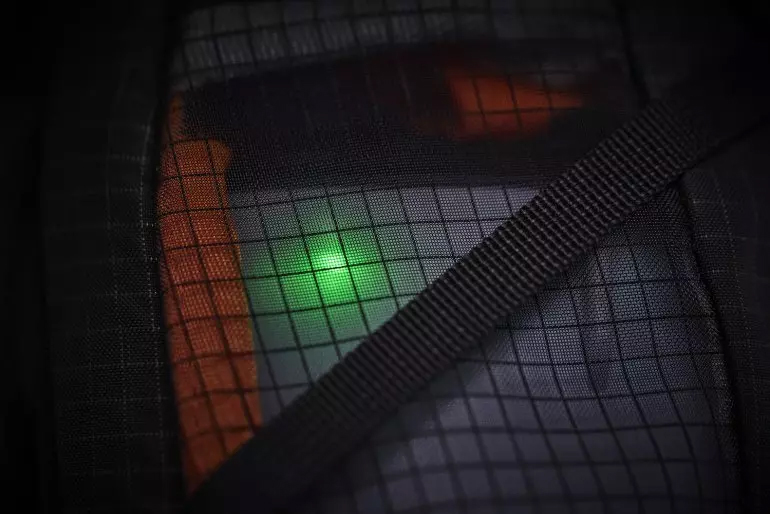 The LiTRIC technology enables an airbag systems that weigh just 2.4 pounds and features an electronic system run by supercapacitors and a long-lasting Lithium Ion battery that holds 60 hours of charge for at least two inflations.
This October the LiTRIC airbag will be available for tourers to purchase for sessions on their local mountains, high alpine backcountry tours and multi-day ski excursions.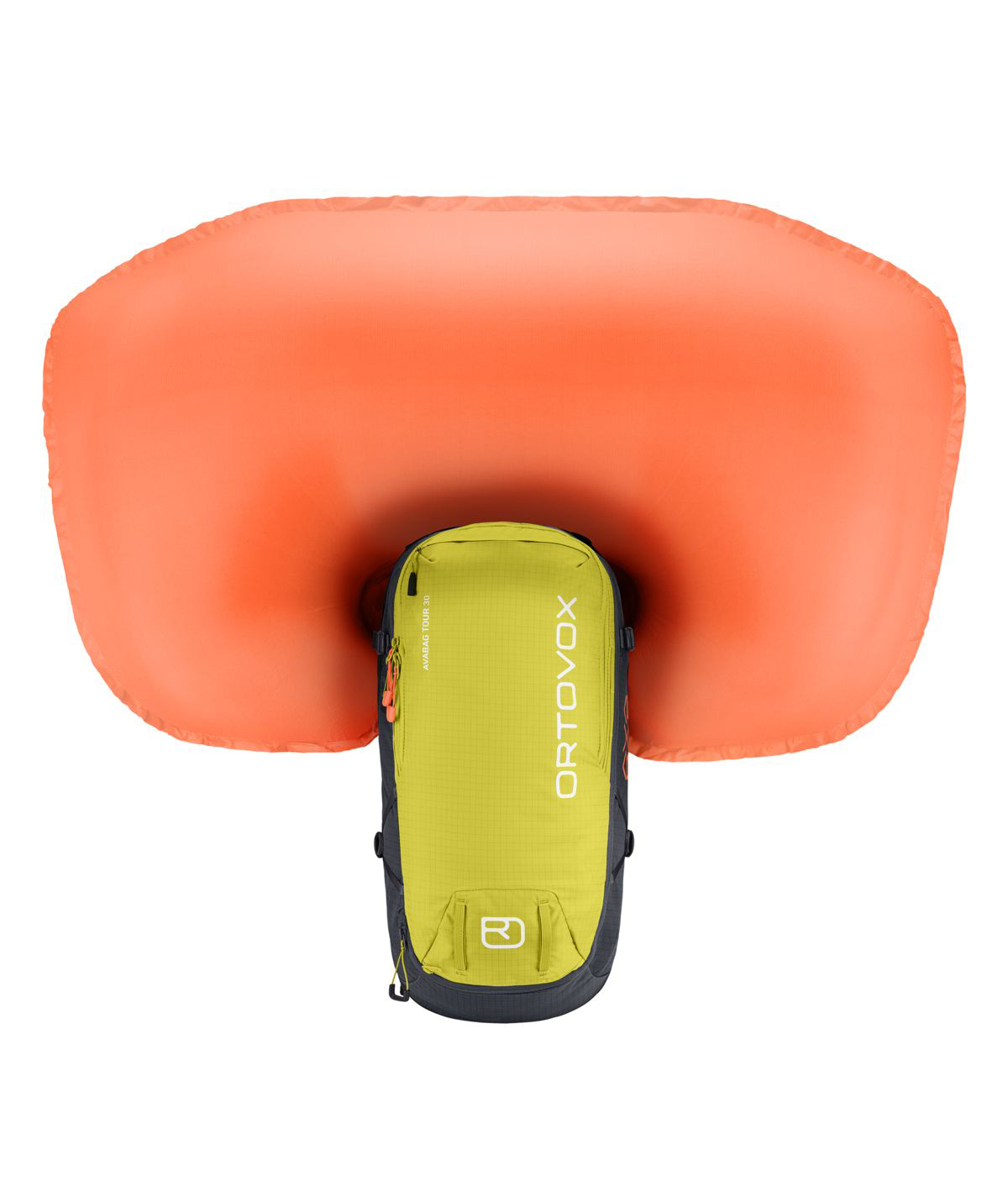 Three sizes of the Ortovox Avabag are scheduled for release:
AVABAG LiTRIC TOUR
The modular LiTRIC airbag base is specifically designed for tourers in two back lengths, regular and short. The pack can be adapted for its intended use with two tour-specific zip-on bags in 28-liter short, 30-liter, 36-liter short, and 40 liters. The lightweight Full Contact Light back system fits snugly to the back, providing a high level of comfort on long tours, and the circumferential zipper to the main compartment offers quick access to the main compartment. LiTRIC TOUR has all the necessary attachment options for skis, snowboards, ice axes, and ropes as well as a helmet net, and space for climbing skins. Additionally, avalanche rescue equipment can be stowed in a separate safety compartment.
AVABAG LiTRIC FREERIDE is designed with freeriding in mind, offering the highest level of safety and comfort in a lightweight pack for riders that are willing to climb the extra mile for the best line. Similar to LiTRIC TOUR, this pack has a modular LiTRIC airbag base, making it a versatile option for short or long days in the backcountry. LiTRIC FREERIDE can be adapted with the zip-on system in 16-liter short, 18-liter, 26-liter short, and 28-liter. The modular FREERIDE LiTRIC airbag base can be used on the TOUR base and vice versa. The Clasp Back Technology offers a wide, flexible hip belt and soft shoulder straps while fitting snugly to the back, allowing for complete freedom of movement.
Also new in the collection is AVABAG LiTRIC ZERO, a pack designed for tourers who seek to keep things as lightweight as possible and safe as possible while in the backcountry. At only 4.3 pounds and 27 liters, this technical LiTRIC airbag pack only focuses on the essentials. There is ample packing space for day tours and it is equipped with the important features, like an attachment option for skis, an ice axe or poles as well as pockets to store avalanche safety equipment in the main
compartment, helping keep gear organized.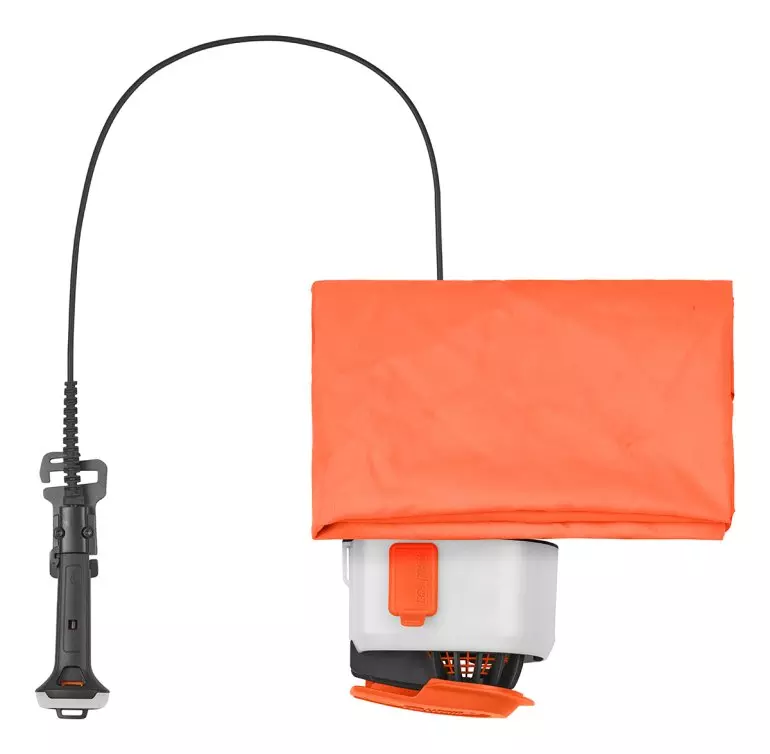 The Litric system is also easy to remove making the pack useful for other mountain activities.
This is an intriguing supercapacitor design from two of the best innovators in the business. We believe this innovative electric system without cartridges will set a new benchmark for Mountain Safety. Being able to charge the Liric in 25 minutes and provide at least two releases within 60 hours will set a new standard. And being suitable for multi-day tours clearly improves mountain safety.
The LiTRIC system will also be available from Arc'teryx in pack sizes of 16, 32, and 42 liters and optimized for ski-touring.
Read more about the Ortovox Avabag here.