Legend Has It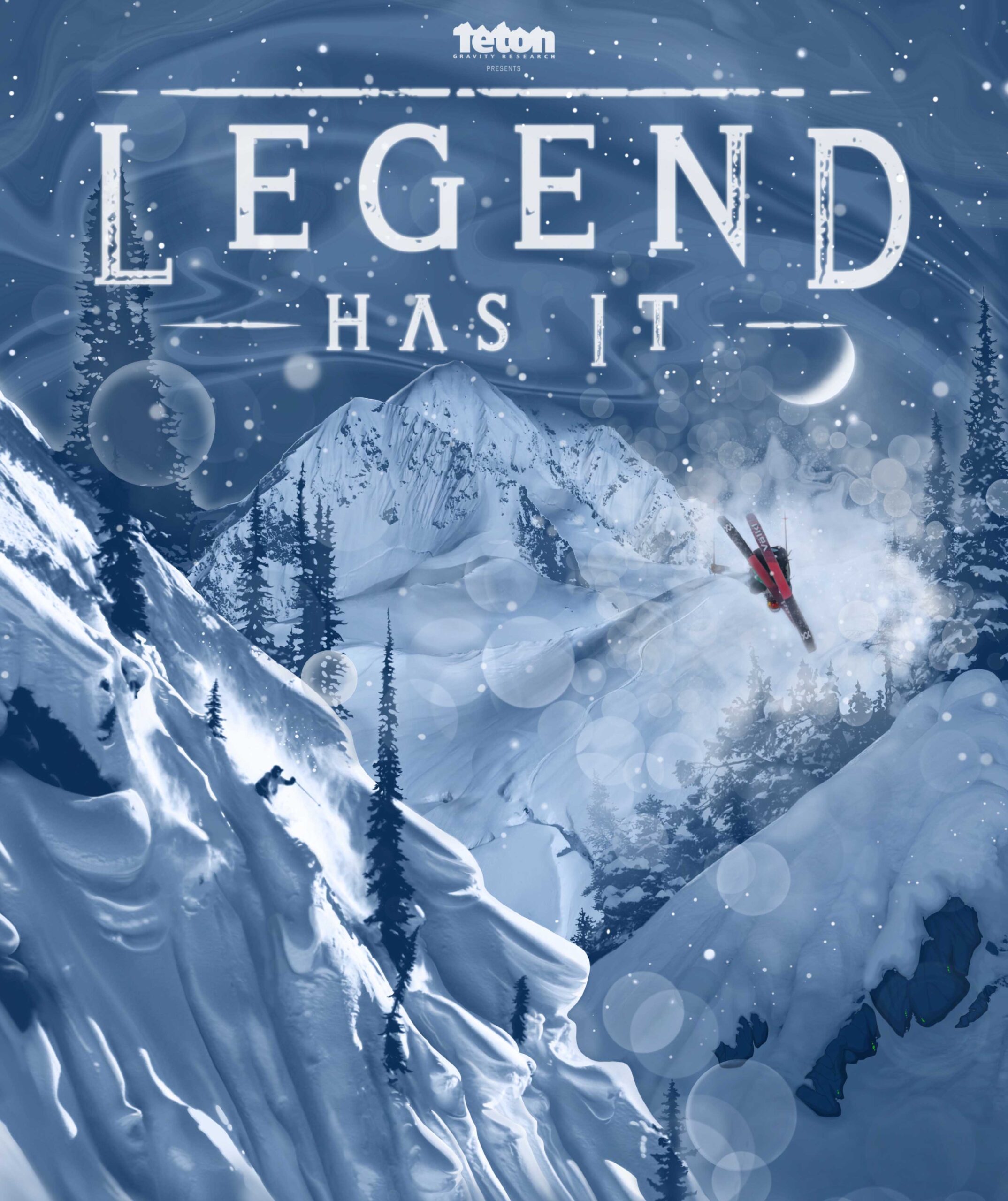 "Legend Has It" is Teton Gravity Research's (TGR) latest feature ski film, a mesmerizing ode to the captivating tales that have woven themselves into the very fabric of skiing culture.
TGR is the pioneering force in extreme sports filmmaking and Legend Has It won't disappoint.
Skiing lore has long been the stuff of intrigue and fascination, with countless stories, both ancient and contemporary, passing through generations like whispered secrets. From untraceable origins to extraordinary past events, these legends breathe life into the imagination of skiers across the globe, sparking the desire to explore the unimaginable and conquer the unattainable.
For an astonishing 28 years, TGR has ventured to the farthest corners of the earth, guided by these mythic narratives, embarking on expeditions with an elite cadre of athletes. Now, the moment has arrived to share the culmination of these odysseys with the world. "Legend Has It" promises to be an awe-inspiring celebration of the essence of skiing, where fables become realities and present experiences become etched in the annals of time.
The roster for Legend Has It reads like a who's who of the sport's finest. From the prodigious Kai Jones to the indomitable Ian McIntosh, the poetic Sage Cattabriga-Alosa to the audacious Griffin Post, witness a constellation of stars who defy boundaries and redefine human potential. They are joined by a constellation of others, including Tim Durtschi, Marcus Goguen, Christina Lustenberger, Colter Hinchliffe, Parkin Costain, Maggie Voisin, Jim Ryan, Jeremy Jones, and many more.
Venture to the untamed wilderness of Alaska, explore the mythical powder playgrounds of British Columbia, embrace the Rocky Mountain majesty of Colorado, and delve into the legendary terrain of Jackson Hole.
The journey will also take you to the enchanting realms of Palisades Tahoe, the awe-inspiring landscapes of Pakistan, and the otherworldly wonders of Patagonia. Prepare to be transported to locations that exist at the very crossroads of dreams and reality.