Alterra to Acquire Mike Wiegele Heli Skiing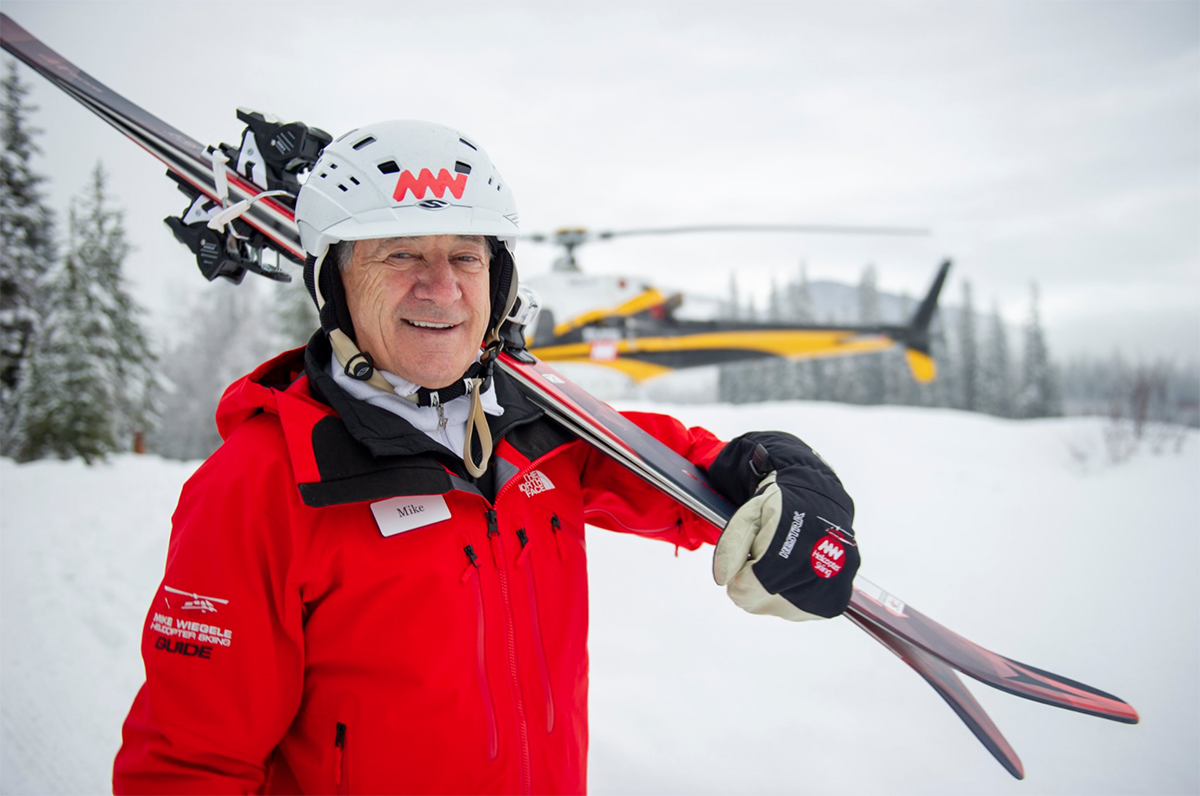 Alterra Mountain Company has announced its intention to purchase Mike Wiegele Heli Skiing (MWHS) in Blue River. Upon closing the purchase, the legendary heli-skiing operation will further expand the company's premium heli-skiing portfolio, complementing CMH Heli-Skiing & Summer Adventures.
Mike Wiegele, whose passion and gritty determination both created and fulfilled the world's heliskiing dreams for more than 50 years, died in July of 2021 at 82. In 2019, under Mike's leadership, MWHS celebrated its 50th anniversary.
The choice of Alterra to continue building on the Wiegele legacy was guided by the Wiegele family's immense respect for the wilderness and mountain environment. Together, the entities share a commitment to environmental sustainability, capital improvement, and making mountain sports more accessible. In addition, Alterra recognizes that MWHS lies within the territory of the Simpcw First Nation and intends to consult and work with the Nation throughout the ownership process.
"Mike Wiegele was a pioneer in the heli-ski world, and we are excited to add another premier heli-skiing operation to the Alterra family," said Jared Smith, President & CEO of Alterra Mountain Company. "In many ways, Mike Wiegele Helicopter Skiing helped set the standard for extraordinary guest and employee experiences that prioritized safety and quality, which directly aligns with our values at Alterra."
Established in 1970, MWHS is located in the heart of the magnificent Cariboo, Monashee, and Rocky Mountains ranges. This unique area of British Columbia is renowned as one of the world's most productive regions for high-quality, reliable powder snow. The 1.5-million-acre ski terrain and its 1,000 peaks offer varied terrain that appeals to all levels of snow enthusiasts. The operation consists of 22 handcrafted log chalets, a 20,000-square-foot main lodge, the exclusive Albreda Lodge, and a full-service sports shop. MWHS is known for its deeply experienced and committed guides, exceptional culinary offerings, extraordinary service, and premier amenities.
"Alterra Mountain Company is the ideal partner to celebrate and preserve the legacy that Mike Wiegele left behind," said Elias Ortner, General Manager of MWHS. "Becoming a part of the Alterra family will propel this operation to new heights, allowing us to enhance the guest experience further and deepen our existing community and loyal guest partnerships."
The storied heli-skiing operation is the brainchild of Mike Wiegele, a ski-obsessed Austrian who translated a lifetime of innovation into a legendary reputation. He became one of the most influential ski pioneers in Canada. With MWHS, he set the standard for avalanche safety, influenced groundbreaking changes in ski technology, and inspired future generations of skiers, snowboarders, and guides.
"Mike and I were always committed to an enduring future for the business. A future that would honor our commitments to mountain safety and stewardship, to an exceptional powder skiing experience, to our committed guides and staff, and to the relationships we have formed with partners and guests from around the world. The sale to Alterra ensures MWHS will continue to be one of the world's most unique powder skiing experiences for the next 50 years," said Bonnie Wiegele, owner of Mike Wiegele Heli-Skiing.