Polar Moon Couloir featured in the Canadian Alpine Journal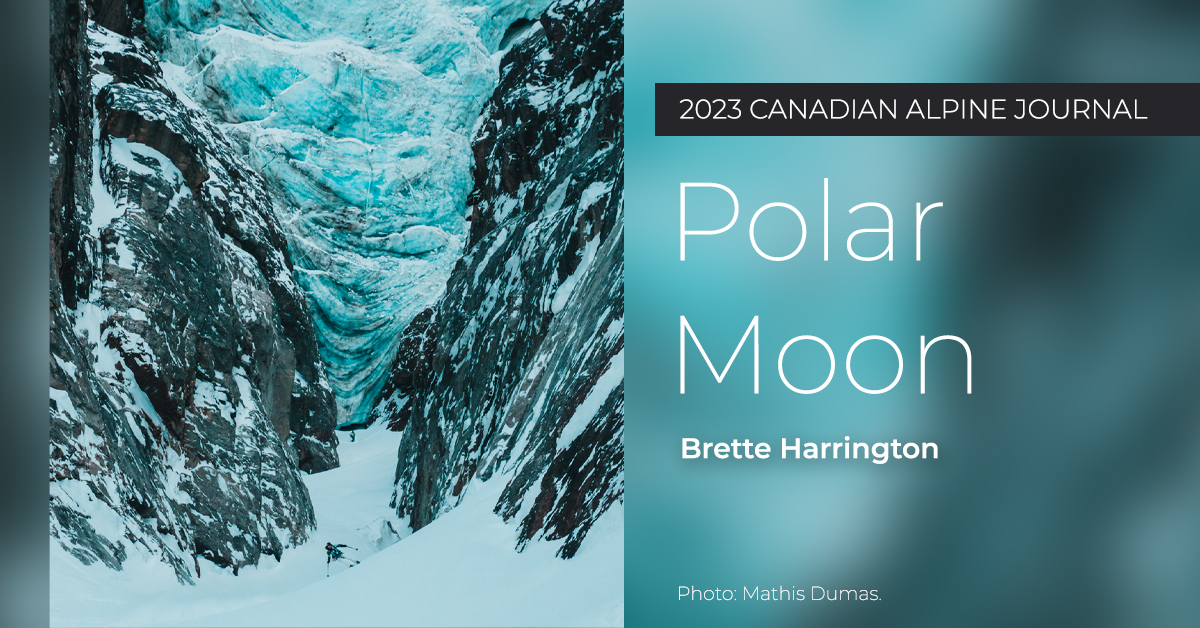 In the 2023 Canadian Alpine Journal (CAJ), Brette Harrington and Christina Lustenberger's new line "Polar Moon Couloir" is a feature. The Polar Moon Couloir is a 1,2-kilometre line couloir found at the remote Kangiqtualuk Agguqti on Baffin Island.
❝When the slightest thing goes wrong, reality seems to sink in all at once. We were hanging from a colosseum of ice with 120 metres of stuck rope and a core shot in one of them.❞ Harrington, Brette. 2023 Canadian Alpine Journal, "Polar Moon."
View this post on Instagram
To the mountain community, the CAJ is a collection of writings that individually and together celebrate the precious value and the infinite possibilities of life in the mountains. The blend of climbing and skiing ability opens the world to some pretty spectacular lines.
Published annually since 1907, the CAJis the flagship publication of the Alpine Club of Canada (ACC). Each year, it is the permanent record of the biggest ascents, finest photography and most inspiring accomplishments. The CAJ is equal parts detailed route descriptions, introspective writing, science and humour.
The CAJ can be purchased from the ACC Online Store.
Harrington and Lustenberger have skied several big lines together in western Canada, including the first descent of Gold Card Couloir with Andrew McNab. The Gold Card Couloir is a rugged serac between Mount Burnham and Mount Grady and billed as one of the best unskied lines in the Monashees.
What will they ski this season?