The Life and Times of the Abbot Pass Hut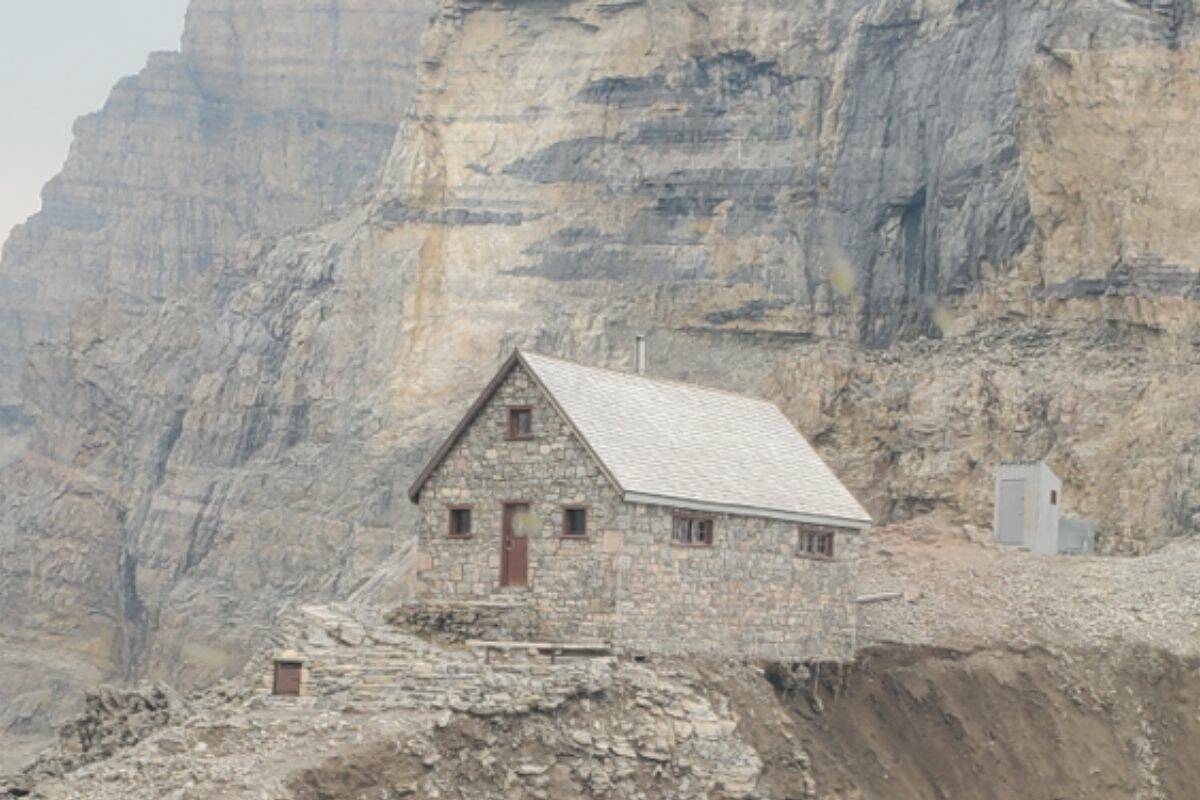 The Abbot Pass Hut was one of the most unique huts in North America. It was built in 1922 with the stones from the pass and has served as a base for mountaineers and as a destination for strong hikers until it was dismantled in 2022.
Enjoy this 7min film detailing the life and times of Abbot Pass Hut, narrated by Chic Scott, with some extraordinary images from The Whyte Museum of the Canadian Rockies.
The Alpine Club of Canada (ACC), the Association of Canadian Mountain Guides (ACMG) and the Lake Louise Ski Area have partnered to develop a proposal for the replacement of the Abbot Pass Hut, and Parks Canada is welcoming their interest and is looking forward to exploring options and working with them throughout the assessment and engagement processes.
The 100-year-old hut, a National Historic Site of Canada, was built by Swiss Guides in the early 1920's on a ridge overlooking Lake Louise and Lake O'Hara, between Mts. Lefroy and Victoria as a place where climbers could overnight whilst climbing these mountains.
The Lake Louise Ski Area and its proprietor, Charlie Locke, a former mountain guide, with strong support from both the ACC and the ACMG, have agreed to fund and co-ordinate the replacement of the Abbot Pass Hut in a location near the former site.
Charlie Locke said he was proud to support the replacement of the hut as he made his living in the Lake Louise Area as a mountain guide in the late '60s and '70s which led to his involvement in the Lake Louise Ski Area. He further commented that "I am pleased to support both The Alpine Club of Canada and the ACMG in the replacement of the hut," while Carine Salvy, executive director of the Alpine Club of Canada, commented "Abbot Pass is a very special place for our members and for the mountain community; we are very pleased that we are proceeding with planning for a replacement hut."
We look forward to the new hut!