Tree Well Rescue at Mt. Baker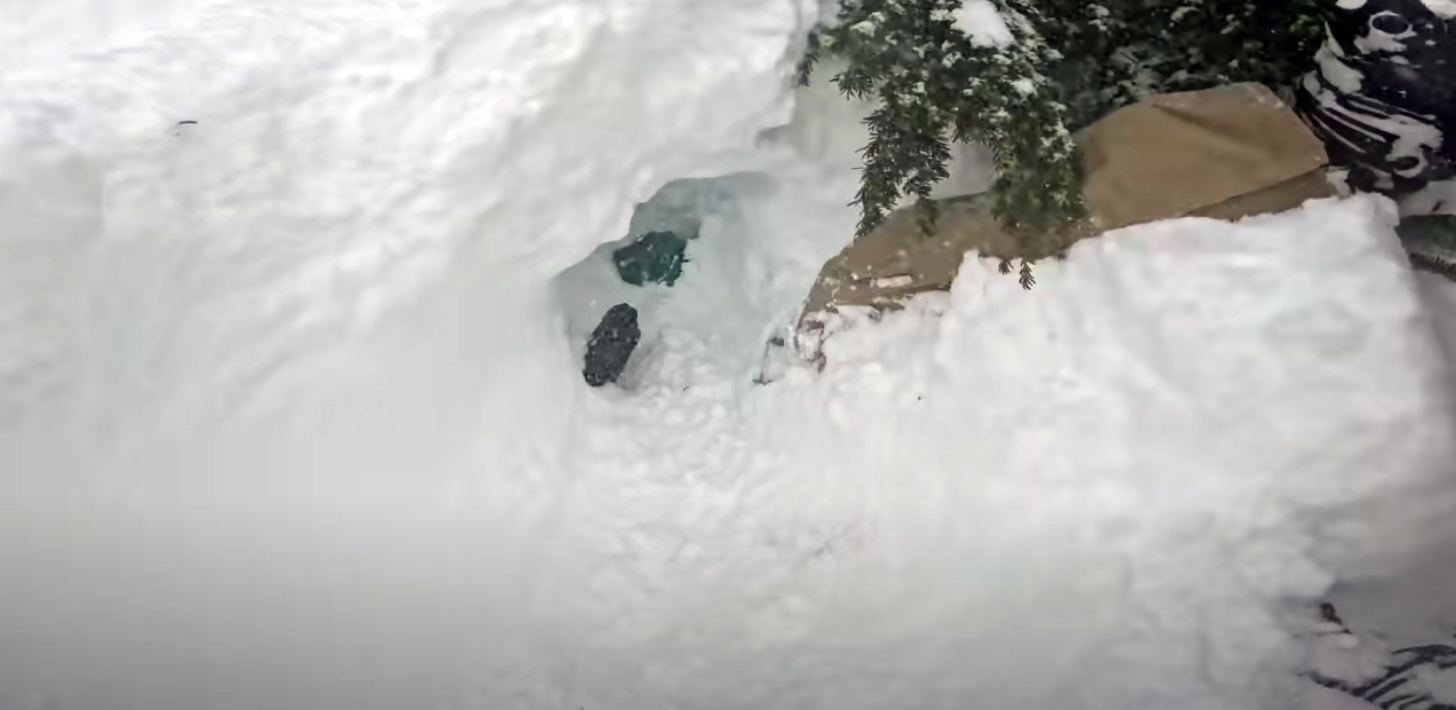 This tree well rescue of a boarder by a skier in the Mt. Baker slack country is text book spectacular.
The skier commented, "I was skiing a zone with a partner when I passed by a snowboarder upsidedown and buried in a tree well. I only caught a glimpse of his board but it was enough to get my attention."
The boarder was with a group of three other riders, all very experienced and carrying beacon, shovel, probe, and walkies however,they lost their partner and he most likely would have died had the skier not spotted him.
The boarders didn't keep watch over one another, three is an odd number and tight trees limit visibility and make watching challenging. Read more on how to avoid tree well deaths here.