Low snow – High Crevasse consequences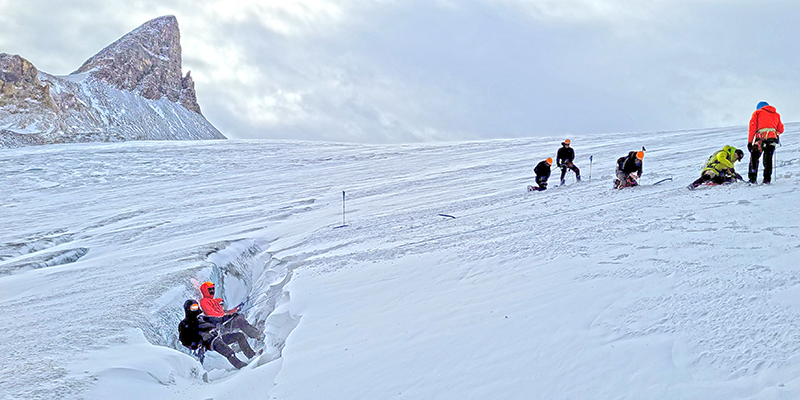 There's no shortage of info on this year's unstable avalanche conditions, but did you know that the shallow snowpack is also creating increased hazard on the glaciers?
In Glacier National Park, crevasses remain open, or only thinly bridged, in many areas where they are not typically a major concern by this time of year.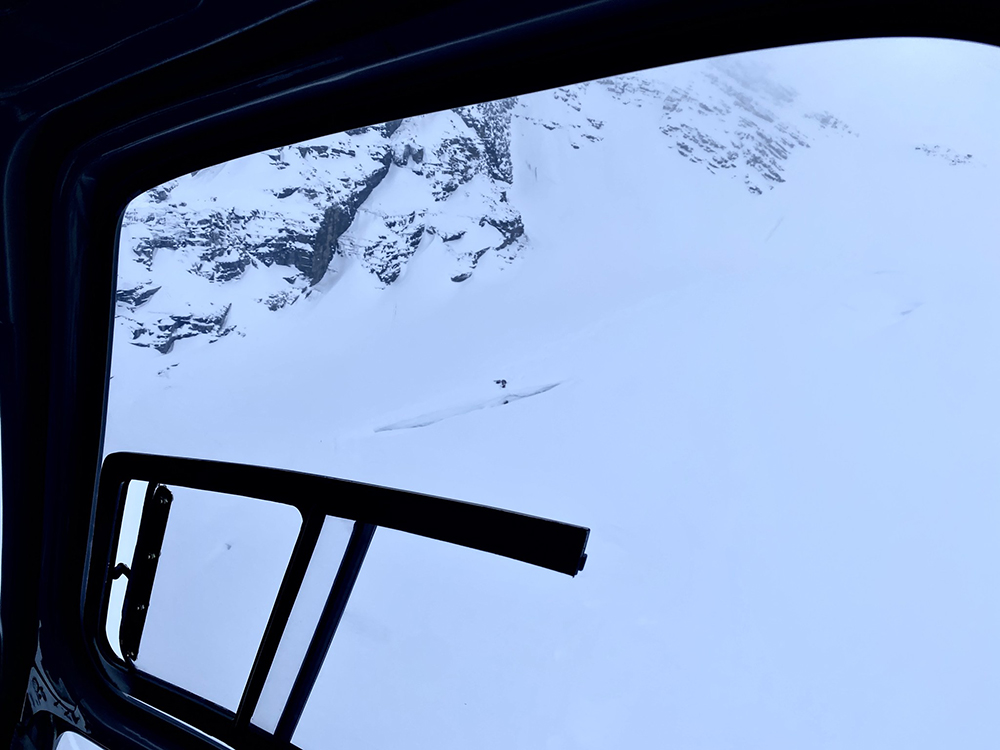 Last week, Visitor Safety conducted a crevasse rescue in the park. Thankfully, the rescue was successful and the injured party was flown out before dark. The more prepared you are, the better your chances when something goes wrong.
When travelling on a glacier remember:
– Wear a harness at all times. A harness can speed up a rescue – when every second counts! Putting a harness on someone who has fallen into a crevasse is often difficult, and sometimes impossible.
– Have enough ropes in the group to allow all members to travel as part of a rope team, and don't hesitate to travel roped up, unless avalanche hazard is your primary concern.
– Ensure everyone in the group has enough carabiners, prussiks, and slings to conduct a rescue.
– And most importantly: get crevasse rescue training and practice regularly.
Yamnuska Mountain Adventures offers a one day course designed specifically to teach mountaineers how to perform crevasse rescue in a mountaineering travel context. Read the details here.
Source: Parks Mountain Safety