Whistler Blackcomb Opening Day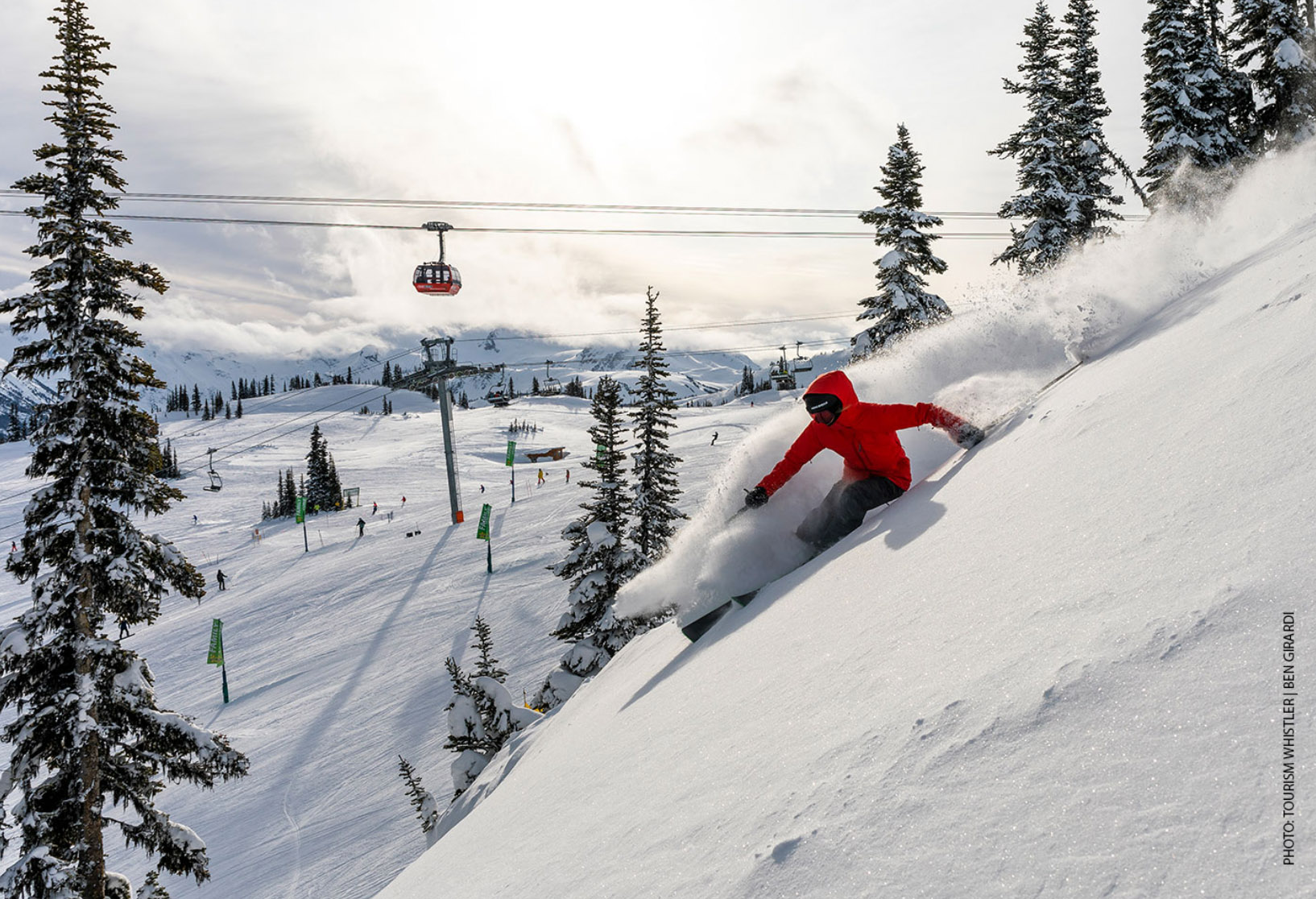 Whistler Blackcomb opened to the public today, Thursday Nov 24th, for skiing and boarding. The previous day, Wednesday Nov 23rd, the Resort opened for staff only so they could enjoy some fresh powder, followed by free beers at Merlins. Vail is following the industry trend of appreciating staff, the stoke was high!
Whistler locals are giving the opening a 6 /10 based on a 35 year Whistler scale and a 65cm base depth. The terrain limitations were acknowledged by management.
Geoff Buchheister, WB Chief Operating Officer, commented to the Pique that there "isn't a lot" of terrain, but maintained the resort's "opening is going to be good."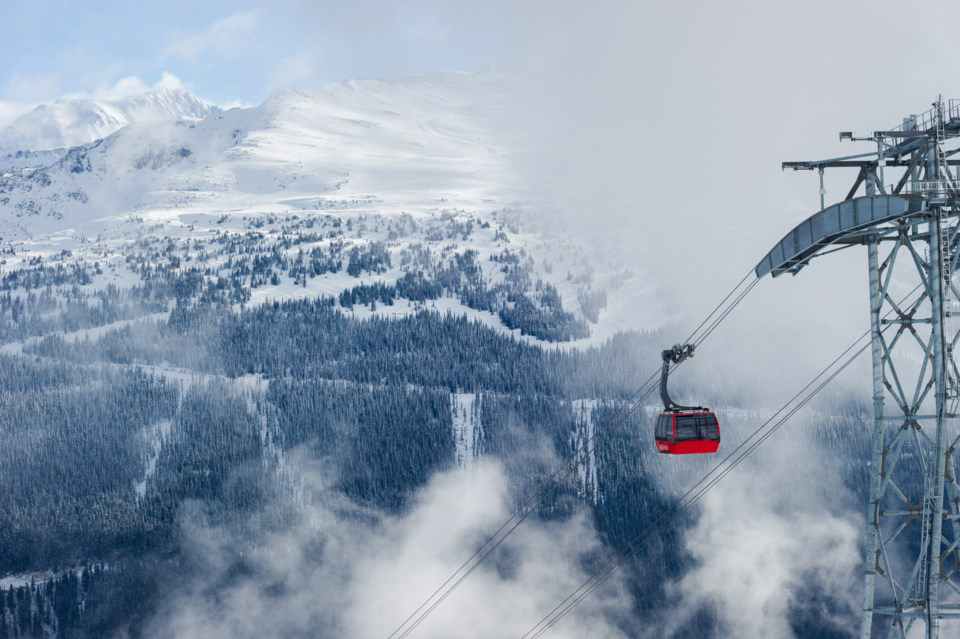 Opening day saw the Whistler Village, Blackcomb and Excalibur gondolas loading. On Whistler the Garbanzo, Emerald, Fitzsimmons and Franz's chairlifts were operating and on Blackcomb the Excelerator, Jersey Cream and Catskinner lifts were loading. To make it a work the flagship Peak 2 Peak Gondola was moving people between mountains.
Despite cold temps and snowmaking mandatory downloads were in effect from mid-stations until the ski-outs fill in. The other traffic jam was the Creekside download not being open. To deal with this Whistler had a white line through the Big Red Express load area continuing back to Olympic station on Whistler's Northside for a connection as well as down upper Olympic to alleviate the download from the top. A download is also available on Whistler's Fitzsimmons Express to alleviate download lineups higher up. Free and frequent shuttle buses are running to continuously connect people between Creekside and Whistler Village.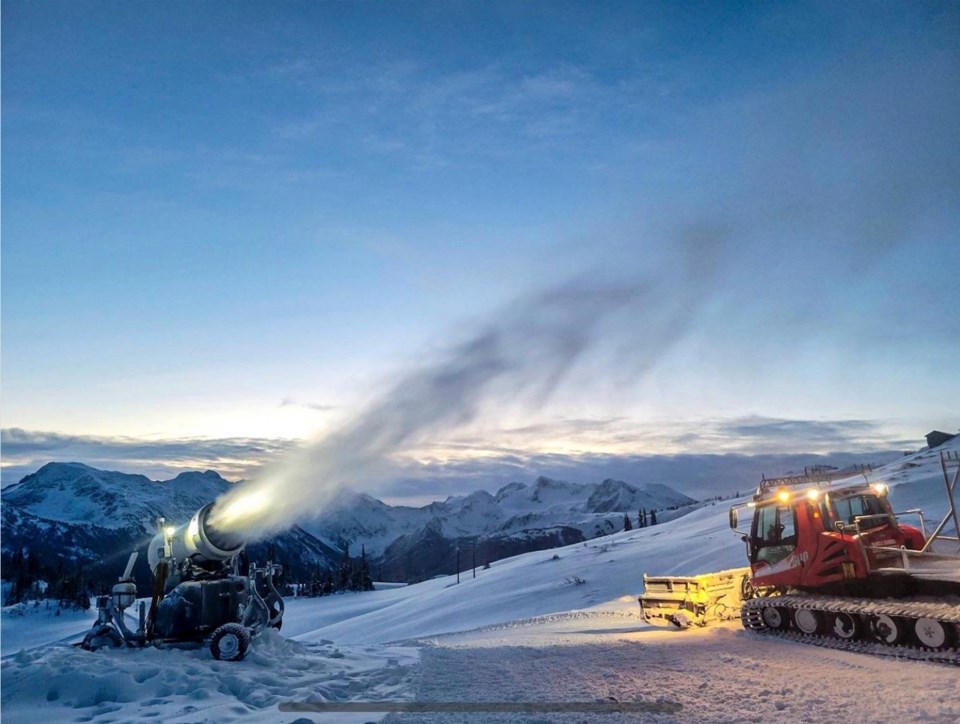 Whistler's upgraded Creekside Gondola and Big Red Express lift replacements are not ready to open due to lingering supply chain shortages and shipping delays. The latest from Buchheister has the Gondola and Big Red potentially opening pre-holidays.
Whistler Blackcomb announced plans in September 2021 to replace the six-seater Creekside Gondola with a new high-speed, 10-person gondola, and the Big Red Express quad with a new high-speed, six-person chair.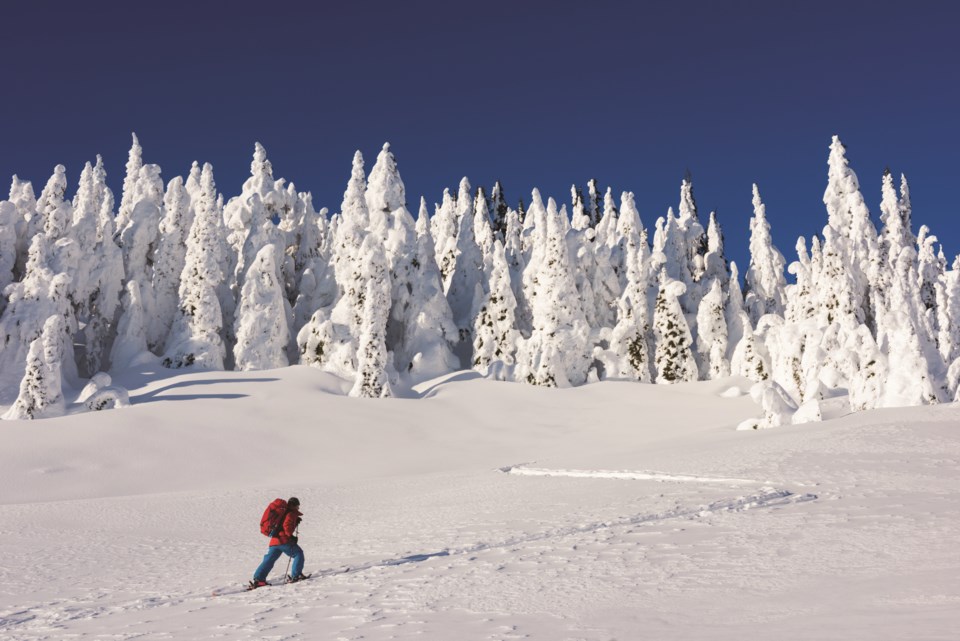 Whistler Blackcomb also releases its season plan for backcountry access including a reduced ticket price and new routes as part of the uphill travel plan for 2022/23.
With precipitation forecast for this weekend and the village 90% booked, Whistler is having a solid post-pandemic opening. Monday onwards they're going into a deep freeze and will have snow guns poised to lock in the ski out to the valley!
It's as normal as is can be!
Enjoy your season!
Photos: Tourism Whistler