Summer avalanches?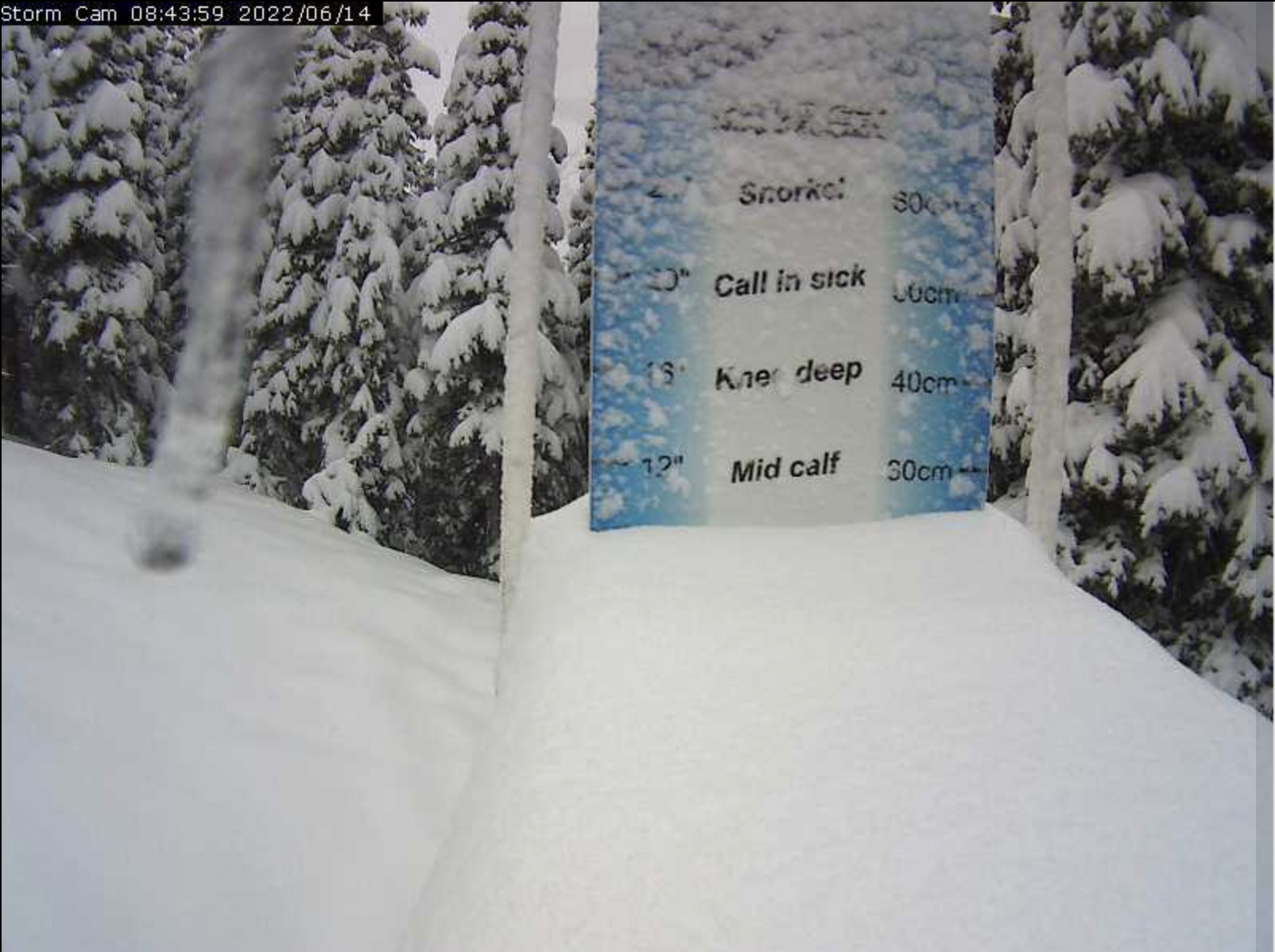 Is it really June 14th? Castle Mountain received over 25 centimeters of snow in the last 24 hours and it's still snowing. Winter never ends in the mountains of Western Canada.
Avalanches happen in summer too! Western Canada is in for a wet few days with the potential for rapid accumulations of snow at higher elevations – this can lead to avalanches, even though by definition it's no longer winter.
Avalanche Canada stated earlier today that that alpine travel is not recommended due to potentially unstable snowpack. Changing weather conditions have raised the concern for avalanches.
If you're heading out into the snow, don't forget to carry avalanche safety gear and remember that changes in weather can destabilize the snowpack quickly- whether that's rain, warming, or even sunshine.