Avalanche Canada's Spring Conditions Guide
As we transition into spring, Avalanche Canada's danger ratings have been replaced with this "spring conditions" icon: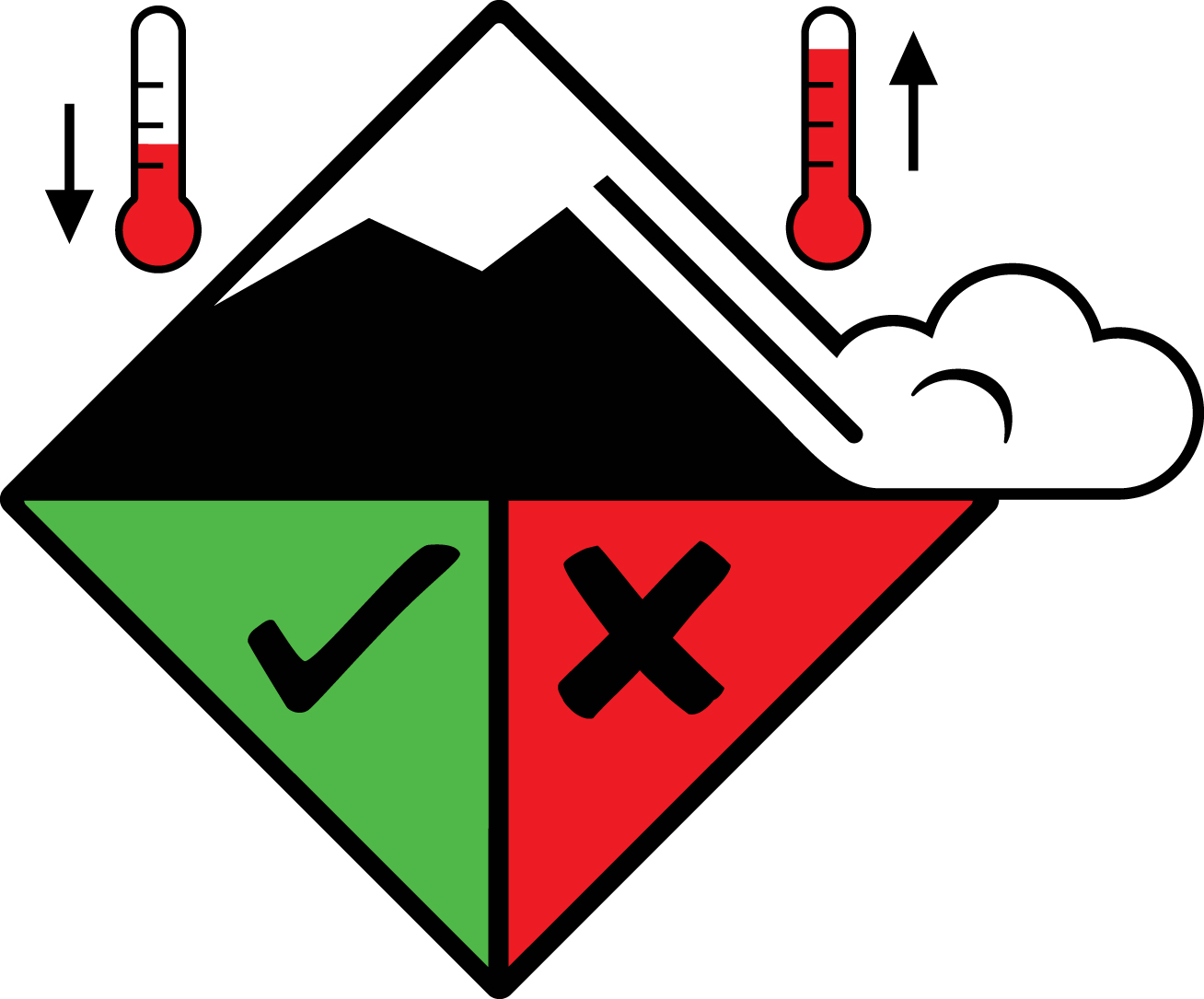 This icon means avalanche danger may be variable and can easily range from Low to High throughout the day. In general, reduce your exposure to avalanche terrain during periods of solar radiation, daytime warming, or rain.
Even though it's spring, we can still get winter-like storms with corresponding storm slab and wind slab avalanche problems. And don't forget cornices—they're always an issue in the spring!
We've broken down the conditions you're most likely to encounter into the following four scenarios.
1. Cold and Snowy: When winter storms roll through.
2. Daily Melt-Freeze Cycles: Warm during the day, cold overnight.
3. All Melt, No Freeze: Intense warming with no overnight re-freeze.
4. All Freeze, No Melt: Cool weather with little or no melting.
Each scenario has specific weather, snowpack, and avalanche characteristics. Each has trip planning advice. And each requires a different approach in terms of risk management.
It's up to you to decide which scenario applies to your specific location and situation. You may find basic guidance as to which scenario is the most applicable in the headline of the avalanche forecast for your region. You should also check the weather forecast, consider past weather patterns, and look for area-specific information from sources like the Mountain Information Network, the Mountain Conditions Report, and knowledgeable people in your area.
Stay connected with the conditions and be safe.