Avalanche Canada A spotty but consequential problem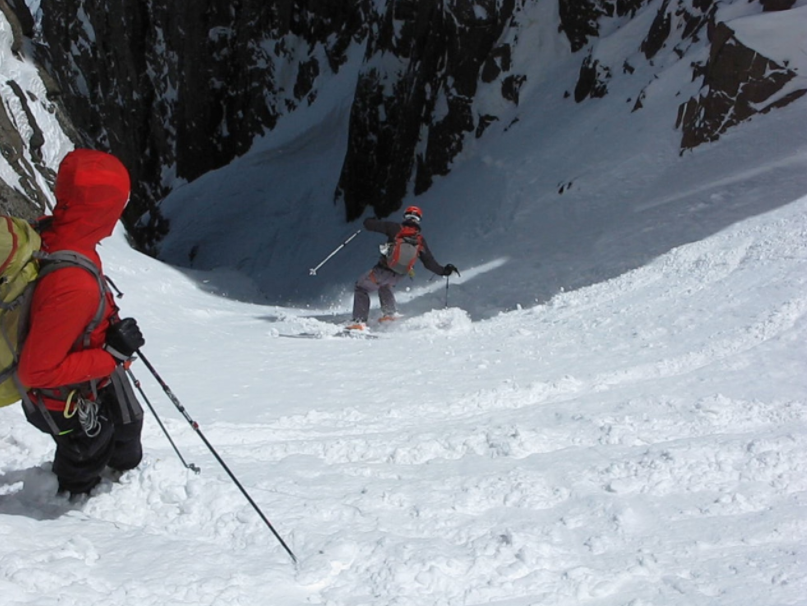 The snow is melting rapidly in the valleys and it feels like spring in many parts of Canada. Up in the mountains, it's still very much winter and avalanche danger should remain front of mind when you head into the backcountry.
In March, the snowpack is usually feeling the impact of rising temperatures and the strengthening sun. If there are weak layers buried in the snow, they can be awoken by this warming and be more sensitive to triggering. The nice weather can lead to "blue sky syndrome," which causes people to let their guard down and results in poor decision-making. This is also a time when many people seek out bigger lines, which leads to more exposure. With nicer weather and longer days, more people are spending more time in avalanche terrain. All told, this can be a dangerous mix.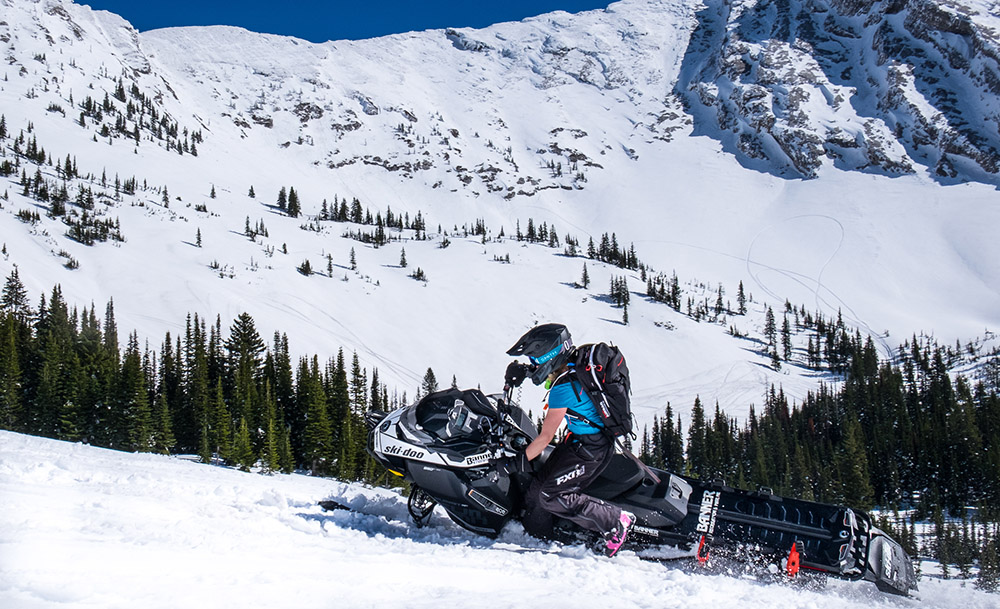 As we transition to spring, forecast and field teams continue to work hard providing users with the best information on conditions as possible. They will continue publishing daily avalanche forecasts for our 15 regions in western Canada until late-April, and for Newfoundland on weekends until the end of March. When you head out, they ask you to remain diligent, keep checking the forecasts, maintain good travel habits, and enjoy the long, sunny days—safe from avalanches.
A spotty but consequential problem: The forecasters are tracking a buried weak layer that has the potential to catch riders by surprise in some of their forecasting regions.
The weak layer varies depending on slope aspect and elevation. It may be surface hoar in areas sheltered from the wind or faceted snow, sometimes associated with a hard melt-freeze crust, on sun-exposed slopes. It formed in early March and is buried anywhere from 50 to 100 cm beneath the snow surface. What we know is that large avalanches on this layer have been triggered in:
– southern parts of the Northwest Coastal region (e.g., around Terrace, Rosswood)
– areas of the North Rockies region with deeper snowpacks (e.g., Pine Pass, Renshaw)
– the Cariboos and North Columbia regions along the McBride, Valemount, and Blue River corridors
– the North Columbia region around Malakwa (e.g., Queest/Gorge) and Highway 23 North (e.g., Downie Creek and Goldstream FSR's)
– the South Columbia region along the Nakusp to Kaslo corridor (e.g., Goat Range) and north of Nelson (e.g., Kokanee Glacier)
– the western side of the Purcells (e.g., Bugaboos)
The layer likely exists elsewhere in these regions and could start to produce large avalanches by the weekend.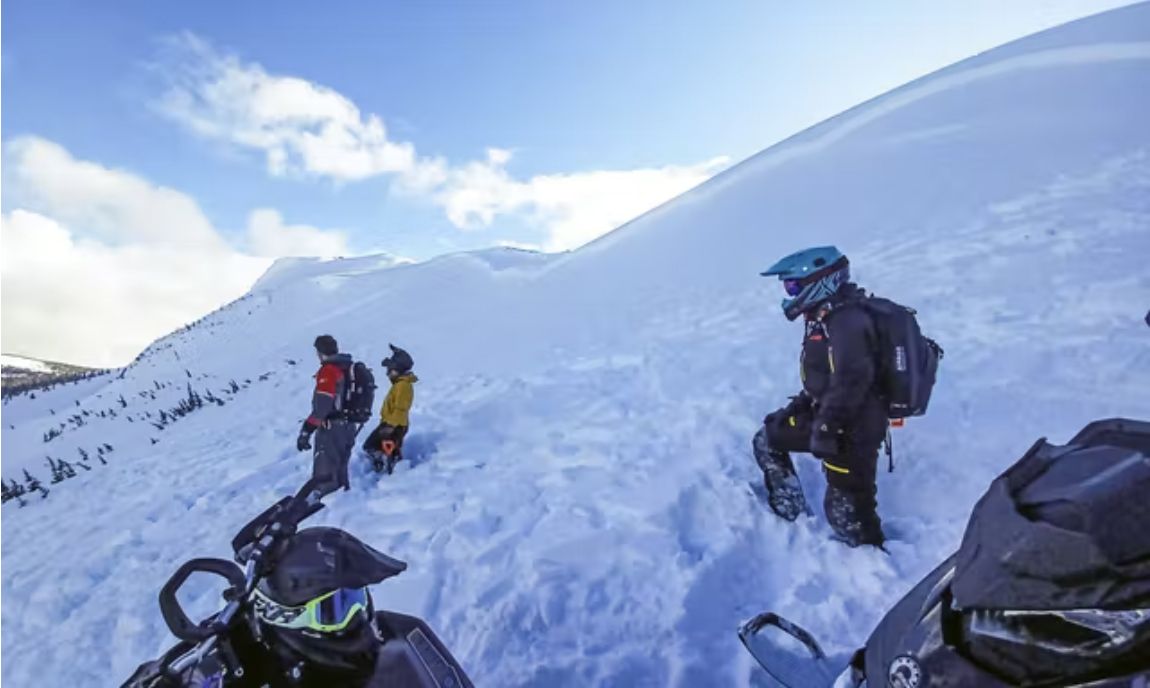 A rider-triggered avalanche that propagated far on March 13 near Pine Pass in the North Rockies. Photo credit North Rockies field team.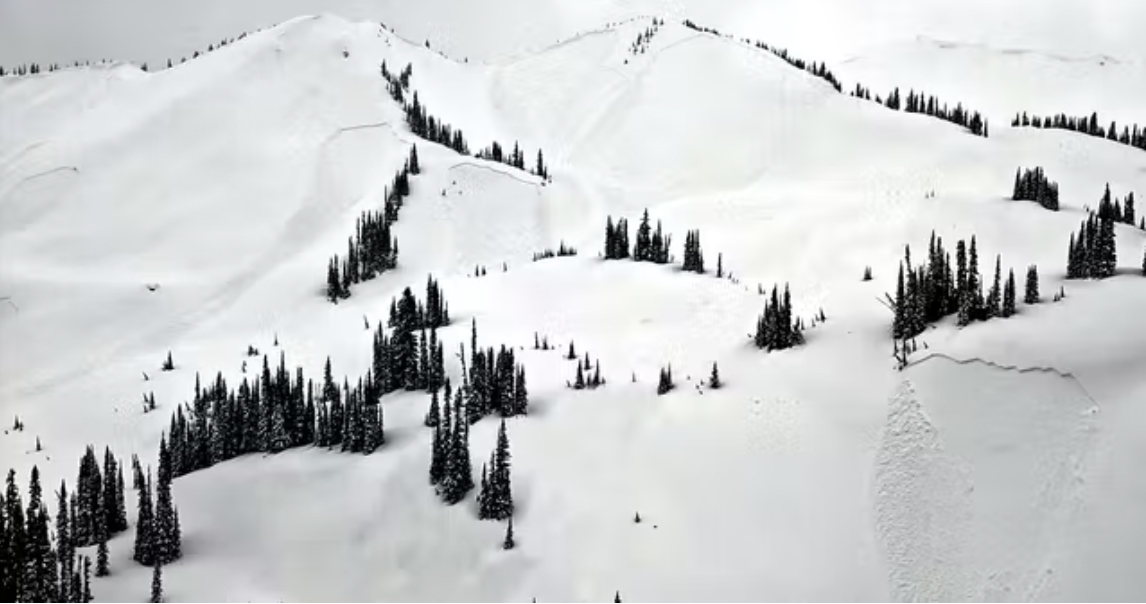 Numerous avalanches that failed on the layer of concern in the Cariboos on March 15 . Photo credit Bob Rankin.
The spotty nature of this weak layer increases the uncertainty. This weekend, we strongly recommend following good travel habits:
– Continually look for signs of snowpack instability, including avalanche activity, whumpfing, or cracking snow. Don't let your guard down throughout the day.
– Test small, low-consequence slopes before committing to larger, more consequential terrain. Make sure they are the same aspect and elevation as the larger terrain you're considering riding.
– Travel one at a time when exposed to avalanche terrain and regroup in safe spots well away from overhead hazard.
– Avoid exposure to terrain traps such as gullies, cliffs, and trees to reduce the consequence of being caught in an avalanche.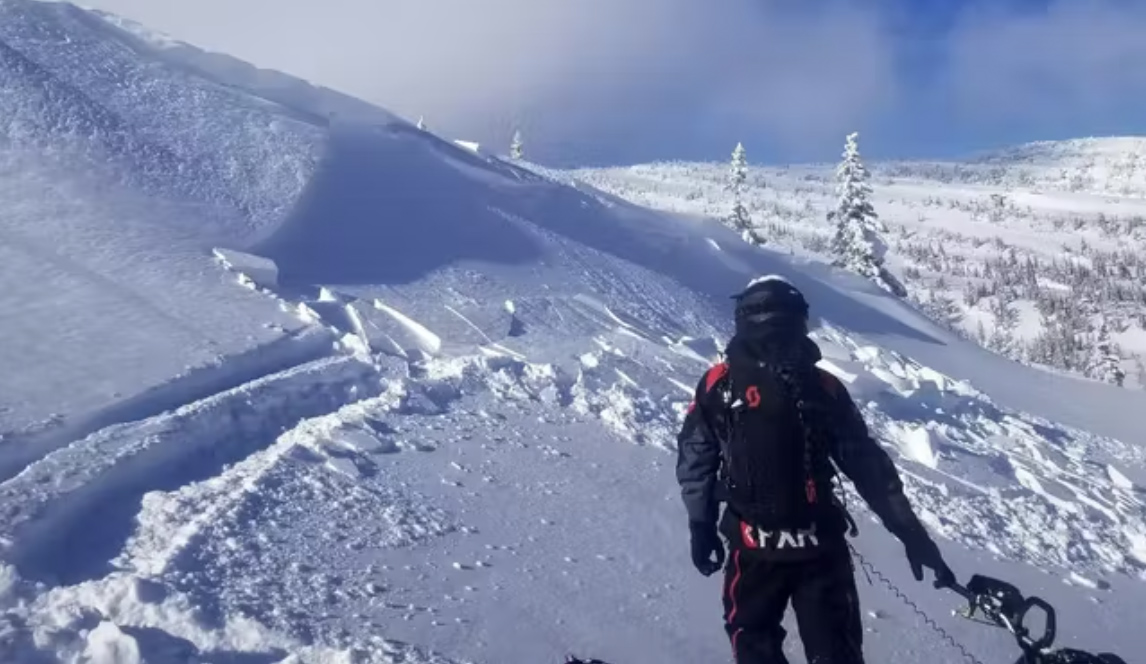 Ride small, low consequence slopes first. If these release, avoid any higher consequence terrain in the area. Photo credit North Rockies field team.
Continue to follow the daily bulletins for the latest information on this evolving problem. See the current bulletins here.
By Mike Conlan, AC Forecaster